"Our mission is to make science easy to grasp and inspire girls to stay in school"
Girls' education, Global Youth Ambassadors, Right to education, Teachers and learning, Technology and education
---
Global Youth Ambassador Maisha, who was born in Bangladesh, returns there to implement a pilot project that makes science easily understood.
---
Together with my family and the co-founder of Foundations of Our Future, Sameerah Samir, we travelled to a village in northern Bangladesh to implement our pilot project.
It is a creative science curriculum that is built to translate the concepts of science into something that can be easily grasped based on their culture, values and understanding.
Our mission was to launch the curriculum to evaluate the response and feedback so we can develop it further. We also aimed to speak and motivate/inspire girls to stay in school, fulfil their ambitions and stay out of child marriage. 
In this video, three schools are featured. The first is Dawwabari Ibtedayi Madrasah, which my family helped to build and fund. 
Together with local leaders, we managed to coordinate visits to two other nearby schools – Dr Chandana High School (secondary students) and Bazlur Rahman Balika Academy (primary students) – to speak to and inspire them.
Our school is completely free and is solely for underprivileged children who can not afford education.
The predominant age groups taught are five to 13 years but we do accept a variety of ages. An 85-year-old lady studies in primary 2 in our school and we are happy to have her. 
Our mission is to make it accessible to anyone who has a passion to study and help themselves.
---
More news
Skills for the future give young people the best chance of success
Skills for the future give young people the best chance of success
Take the test and discover how our Schools Hub helps students grasp the global education crisis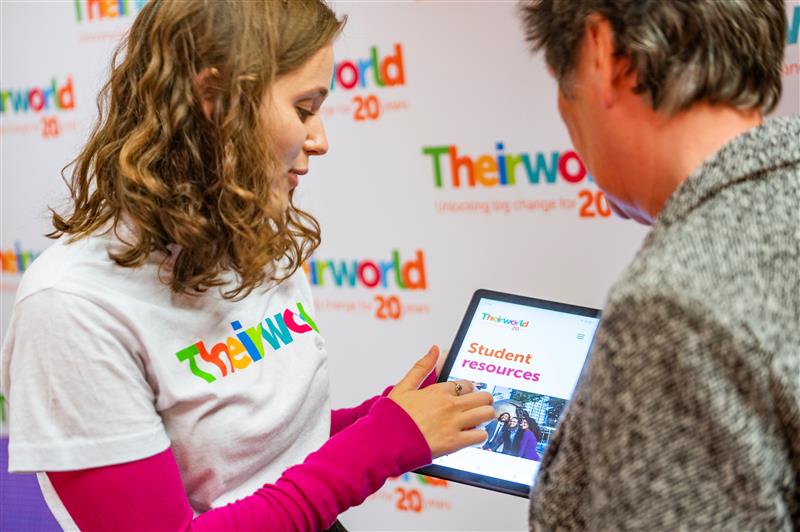 Take the test and discover how our Schools Hub helps students grasp the global education crisis