Malala gifts $50,000 prize money to help rebuild wrecked Gaza schools
Malala Yousafzai is to donate a $50,000 prize towards the rebuilding of United Nations-run schools that were damaged in the Gaza conflict.
The Nobel Peace Prize winner said she would hand over all of the money from the prestigious World Children's Prize, which she accepted in Sweden today.
Malala said: "I am donating these funds to the United Nations Relief and Works Agency for Palestine Refugees (UNRWA), which is performing heroic work to serve children in Gaza, in very difficult circumstances.
"The needs are overwhelming – more than half of Gaza's population is under 18 years of age. They want and deserve quality education, hope and real opportunities to build a future."
Sixty-five schools were damaged during the recent conflict, many of them as they housed refugees who had fled from the violence.
Malala, who was in Stockholm to receive the prize, added: "Innocent Palestinian children have suffered terribly and for too long. We must all work to ensure Palestinian boys and girls, and all children everywhere, receive a quality education in a safe environment.
"Because without education, there will never be peace. Let us stand together for peace and education because together we are more powerful."
UNRWA Commissioner-General Pierre Krähenbühl said he was "deeply touched" by Malala's decision to donate the money.
He said: "Recognition by you, a Nobel Laureate, who has shown so much personal courage and has campaigned so valiantly for the essential right of a child to receive an education, will lift the spirits of a quarter of a million UNRWA students in Gaza and boost the morale of our more than 9000 teaching staff there.
"Their suffering during the fighting was devastating and your kindness will do much to ease the pain of recent months."
Mr Krähenbühl said UNWRA shared Malala's belief that education was vital in helping to lift girls and boys out of opression and exclusion.
About 240,000 children in Gaza are in 252 United Nations-run schools. UNRWA is a United Nations agency which helps about five million Palestininian refugees in Jordan, Lebanon, Syria, West Bank and the Gaza Strip. Its services include education, health care, relief and social services.
Children in conflicts and emergencies is one of the 100-day themes of the #EducationCountdown. You can read more about the campaign here.
---
More news
Theirworld initiative helps to deliver $30m of computers to Ukrainian children
Theirworld initiative helps to deliver $30m of computers to Ukrainian children
Theirworld's mission to give children in crises a safe place to learn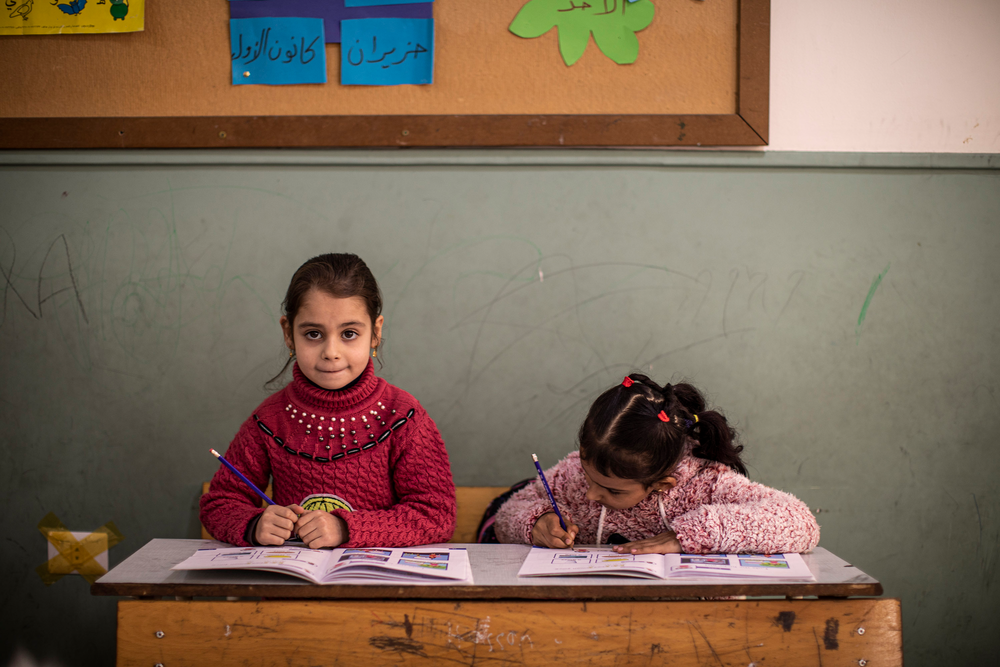 Theirworld's mission to give children in crises a safe place to learn