Mali conflict leaves 380,000 children out of school
Children in conflicts, Education in emergencies
---
Malian students from different ethnic groups attend a class at a school in Gao Picture: MINUSMA/Marco Dormino
Insecurity in northern Mali has forced teachers to flee and schools to remain closed, leaving hundreds of thousands of children out of education three months into the academic year.
More than 380,000 children aged seven to 15 are still out of school almost four years after conflict involving rival armed groups and Islamist militants erupted in the West African nation, according to the United Nations children's agency UNICEF.
One in six schools in conflict-hit areas in northern Mali – nearly 300 – remains closed, many for the third year in a row, after being damaged, destroyed or occupied by armed groups.
Many parents are keeping children at home fearing they will be attacked or hit by unexploded mines on the way to school, UNICEF said.
It also noted that some 600 teachers had fled the north or are refusing to work due to the insecurity – leading to a teacher shortage.
"Children in northern Mali know too well the impact of conflict, poverty and deprivation … The dream of building a better future for Mali's children depends on action now," Fran Equiza, UNICEF representative in Mali, said in a statement.
Children on their way to school in the city of Timbuktu Picture: MINUSMA/Marco Dormino
Islamist militants seized major towns in Mali's desert north in 2012. They were driven out a year later by French forces but continue to carry out attacks on Western and Malian targets and have intensified their insurgency in recent weeks.
Three people were killed by an attack on a UN peacekeeping base last month in the desert town of Kidal, one of the worst-hit areas in the north where only one in five schools are open.
While a dozen schools have reopened there in recent months, most teachers are volunteers and only 3000 pupils are going to school compared to 7700 prior to the conflict, according to the UN Office for the Coordination of Humanitarian Affairs (OCHA).
Clashes in the north have subsided since a June peace deal between the government and an alliance of rebels, allowing suspended aid operations to resume – but limited access to Kidal is hindering efforts to improve education there, OCHA said.
"Better humanitarian access and more resources can't come soon enough for those who have been deprived for so long," Mr Equiza said.
UNICEF is providing training and learning materials for thousands of teachers and school kits for up to 100,000 pupils, holding school lessons via radio stations, rebuilding schools and teaching children about the danger of unexploded mines. 
The Thomson Reuters Foundation, the charitable arm of Thomson Reuters, covers humanitarian news, women's rights, corruption and climate change.
---
More news
Theirworld initiative helps to deliver $30m of computers to Ukrainian children
Theirworld initiative helps to deliver $30m of computers to Ukrainian children
Theirworld's mission to give children in crises a safe place to learn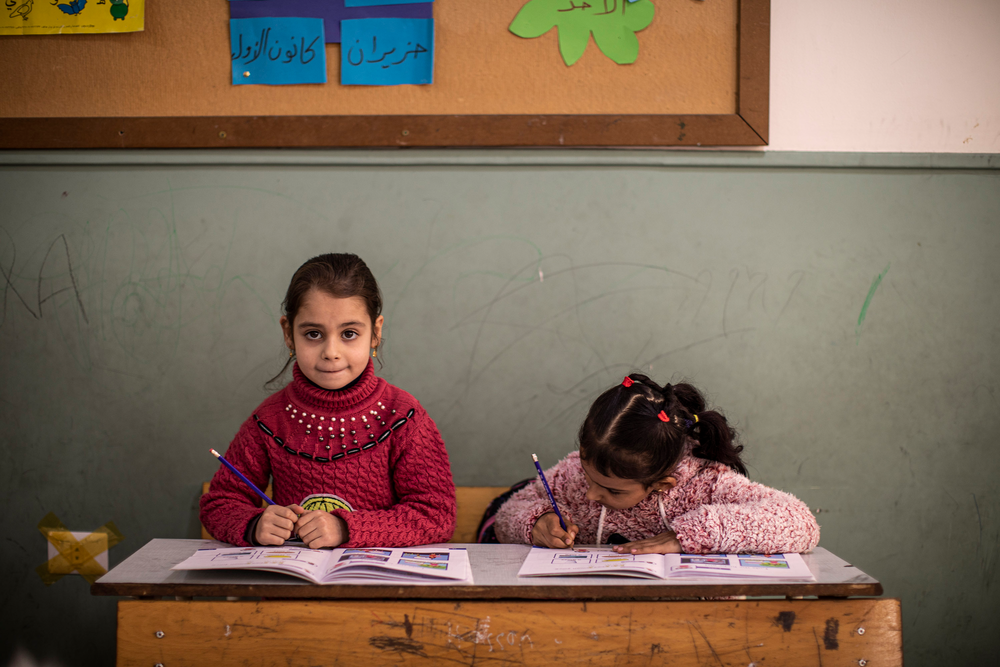 Theirworld's mission to give children in crises a safe place to learn