Missile attacks on Syrian schools are condemned
Children in conflicts, Education in emergencies
A boy is pulled from the rubble after an air strike in Aleppo
Missile attacks on schools and hospitals in Syria have been condemned by the United Nations and international leaders.
Almost 50 civilians were killed when five medical facilities and two schools in rebel-held areas were reportedly struck yesterday.
The UN called the attacks a blatant violation of international law. A spokesman said Secretary-General Ban Ki-moon was "deeply concerned by reports of missile attacks on at least five medical facilities and two schools in Aleppo and in Idlib, which killed close to 50 civilians, including children, and injuring many".
Turkey accused Russia of an "obvious war crime" – but the Kremlin rejected the claim that its planes were behind the attacks.
Missiles hit a children's hospital and a school sheltering internally displaced people in the northern town of Azaz, the last rebel stronghold before the border with Turkey. A hospital in the town of Marat Numan in the province of Idlib, south of Aleppo, was also hit.
"We have been moving scores of screaming children from the hospital," medic Juma Rahal told Reuters news agency, following the missile strikes. At least two children were killed and ambulances ferried scores of injured people to Turkey for treatment, he said.
More than half of all attacks on schools worldwide in the last four years have occurred in Syria, according to the charity Save the Children. It said there had been more than 4000 attacks on schools since the conflict began.
A World at School told last week how seven schools run by activist groups in Aleppo had been moved underground because of missile strikes.
Attacks on education across the world have been increasing in recent years. Students, teachers and school buildings have been attacked in more than 70 countries in recent years – by armed groups, state soldiers and criminal gangs.
To counteract this, more than 50 countries have now signed the Safe Schools Declaration. It commits them to protect education from attack and to use the Guidelines for Protecting Schools and Universities from Military Use during Armed Conflict.
---
More news
Theirworld initiative helps to deliver $30m of computers to Ukrainian children
Theirworld initiative helps to deliver $30m of computers to Ukrainian children
Theirworld's mission to give children in crises a safe place to learn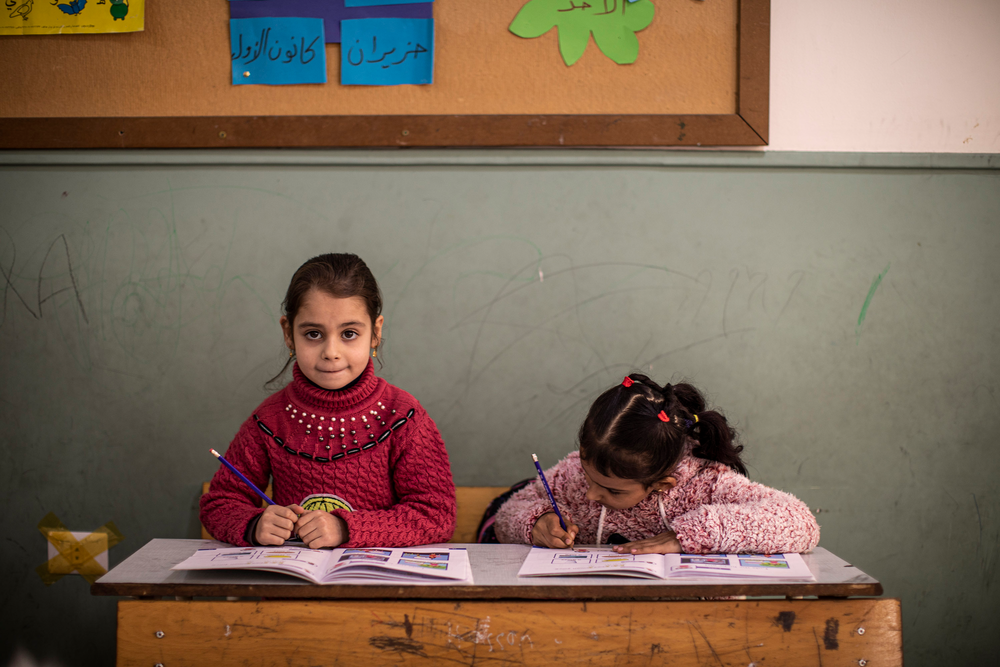 Theirworld's mission to give children in crises a safe place to learn