Missing out on school: Kenyan boys who carry guns to protect their villages
Lorunye Emekew was 12 years old. He didn't go to school. Instead he looked after the family's herd of goats in a remote part of northern Kenya.
And he carried a rifle to stop invading militia stealing the animals. He'd had the gun since he was nine, after his father was killed in an attack.
But Lorunye still dreamed of finishing his education. His story is told in a video film that has helped Kenyan reporter Maurice Oniang'o win the coveted Thomson Foundation Young Journalist from the Developing World Award.
Maurice is a TV producer and blogger for MEDEVA (Media Development in Africa), a Kenyan-based non-profit that trains young talent to make popular, public interest television and radio programmes, mostly for East African broadcasters.
Maurice Oniang'o receives his award Picture: Thomson Foundation
He went to the Todonyan Turkana area after hearing about children who carry guns to protect their families and villages from Merille militia who carry out cross-border raids from Ethiopia into Kenya. The Turkana and Merille peoples – some of whom live in Kenya – have been fighting for decades over ethnic differences and competition for resources including food and water.
Lorunye told Maurice: "I carry this gun for my security. I was given this gun by my mother after my father died in an attack. I use this gun to protect our property."
He said he used to go to primary school but his mother told him to leave to look after goats. Lorunye said: "My future dream is to go back to school and finish my education."
Maurice's film also features Loyiane Ekai, who is 14, and fishes to provide for his family. He said: "I have never gone to school – I am just a fisherman. If I go to school who will fend for my family?"
Loyiane told of a two-hour gun battle with Merille militia who tried to steal his nets. He added: "Many people were killed. My father and I were lucky to have survived."
Maurice won his Thomson Foundation award at a ceremony in London on November 25 for three pieces of work. The others featured a university student who has set up a feeding program for street families and food waste in Kenya and its effect on the environment.  
His video on Lorunye and Loyiane created a debate within Kenya – and an NGO stepped in to help the children get back into school and to improve residents' water supply.
Maurice said of his award: "I feel very humbled by this experience. It was an eye-opener for me and has made me all the more determined to produce stories about Kenya. I hope that, in a small way, by doing that I can make Kenya, and Africa, a better place."    
Loyiane Ekai with his gun to protect fishing nets
The award saw journalists aged 30 and under from developing countries enter published work produced over 12 months in any format – print, audio, video or multimedia.
Maurice was one of three finalists. The others were Priyanka Dubey, a freelance journalist from India who submitted stories on women traffickers, the gang rape of an Indian policewoman and the abduction of two young girls who were raped and murdered – and Andrew Ochieng, a news reporter for NTV in Kenya.
The prize was part of the UK Foreign Press Association Awards. Entries were received from young journalists in Africa, Asia, the Caribbean, Central and Eastern Europe, the Middle East, South America and Oceania. Nigel Baker, Chief Executive of the Thomson Foundation, said: "Maurice deservedly caught the attention of the judges with his engaging and revelatory accounts of challenging circumstances in Kenya."
Maurice appeared on BBC Radio4's Media Show yesterday to discuss his award. He said: "I tell stories to change people's lives. That means you go to areas where no other people have gone, to areas totally cut off from the rest of Kenya.
"This award is encouraging young journalists from Africa and the developing world to come up with story ideas that will change people's lives positively. I believe that as a journalist I have the ability to make the world a better place."
---
More news
Theirworld initiative helps to deliver $30m of computers to Ukrainian children
Theirworld initiative helps to deliver $30m of computers to Ukrainian children
Theirworld's mission to give children in crises a safe place to learn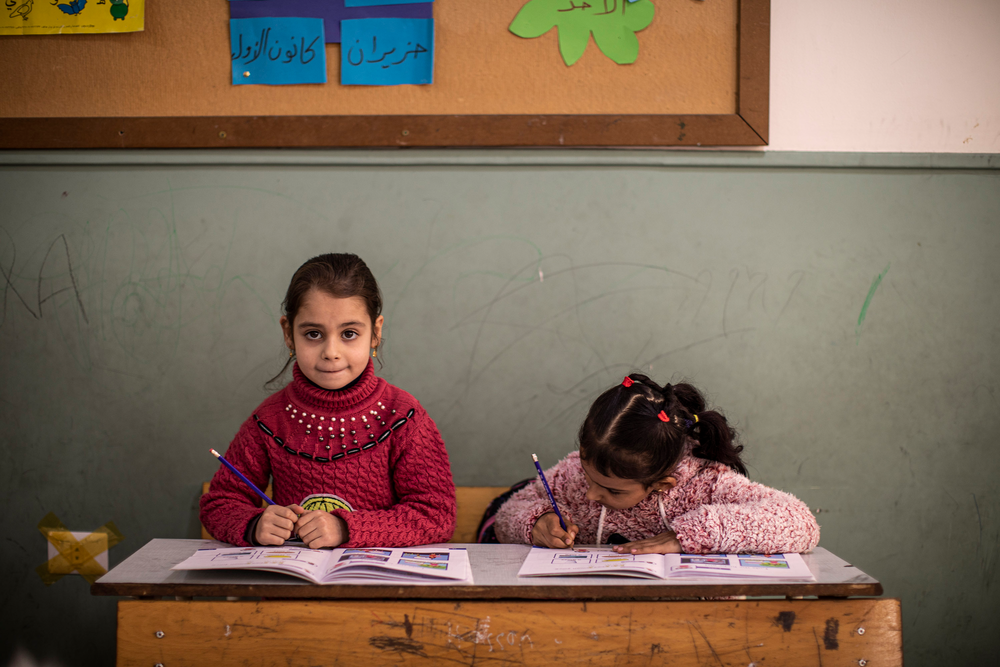 Theirworld's mission to give children in crises a safe place to learn