Mobile phones help African women to make better futures for their children
Girls' education, International Women's Day, Right to education, Teachers and learning, Technology and education
On International Women's Day, we look at how education in the palm of the hand is empowering women in developing countries to learn and improve their lives.
---
The theme of this year's International Women's Day celebration is #PressforProgress. 
So it's fitting that many women in African countries are using mobile phones to better educate themselves and empower their lives.
Mobiles are letting women in developing countries access the internet – and that means they can broaden their learning and, in turn, improve the wellbeing of their families.
Educated women are able to work – contributing to the economy of their community and country but also making better futures for their children.
They are healthier, earn higher incomes, have fewer children, marry at a later age and provide better health care and education for their children.
"Empowerment is a major motivator for women using their mobile phones to access the internet," said a spokesperson for a study that combined data from Nigeria, Kenya and South Africa.
"Women are more engaged than men with content that can improve their lives, including content related to education, economy, property rights, public services, and health."
Opera Software – a Norwegian software company known for its mobile web browser Opera Mini – conducted a survey of 1500 women and men aged 14 to 44 in Nigeria, Kenya and South Africa to learn more about how they were using their mobile phones.
The poll results were later combined with insights on the mobile reading habits of 50,000 Worldreader app users in those countries. Worldreader helps to make books available to children and families who need them the most.
Mobile phones are especially helpful for women in developing nations, according to the World Economic Forum. Having one can bring financial independence, employment, better family health and education.
Margaret, a mother from Marurui, Kenya, said: "We have the basic needs of shelter, clothing and food. We should include education as a basic need.
"I did not go to school and there was a time I was employed in a nursery school to clean there. When I saw children learning, I had that desire in me that I can become a teacher. But the books are so expensive."
Margaret started using Worldreader through Opera Mini. She said: "Everything we want to learn we can find it in our phones. Now my dream can come true because I have started teaching."
All signs point to the developing world skipping past the eras of landlines and desktop computers and going straight to mobile. Chris Fabian, co-lead of Innovation at UNICEF
Chris Fabian, co-lead of Innovation at UNICEF, said: "Technology has the potential to lift people out of poverty. All signs point to the developing world skipping past the eras of landlines and desktop computers and going straight to mobile. 
"That potential for two-way communication is changing the face of international development." 
UNICEF said Tanzania provides an example of how mobile phones are helping women. The East African nation has a programme that allows parents to register their child's birth via mobile phone. 
Midwives can request a child's birth certificate by sending a text message. That can save parents time and expensive travelling costs, as well as the usual fees tied to birth registration.
Anna Mbelwa, who gave birth last year to a baby boy at Mbalizi Hospital in southwest Tanzania, told Reuters the initiative made a big difference. "I was very impressed because it usually takes a long time to get a birth certificate," she said. 
"It was very inconvenient before since parents had to travel a long distance to the district registrar only to be told their children's files were missing."
The government hopes its programme will allow it to better map out public services. For Tanzanian children – especially girls – a birth certificate grants access to schools, medical care, and eventually a bank account.
---
More news
Skills for the future give young people the best chance of success
Skills for the future give young people the best chance of success
Take the test and discover how our Schools Hub helps students grasp the global education crisis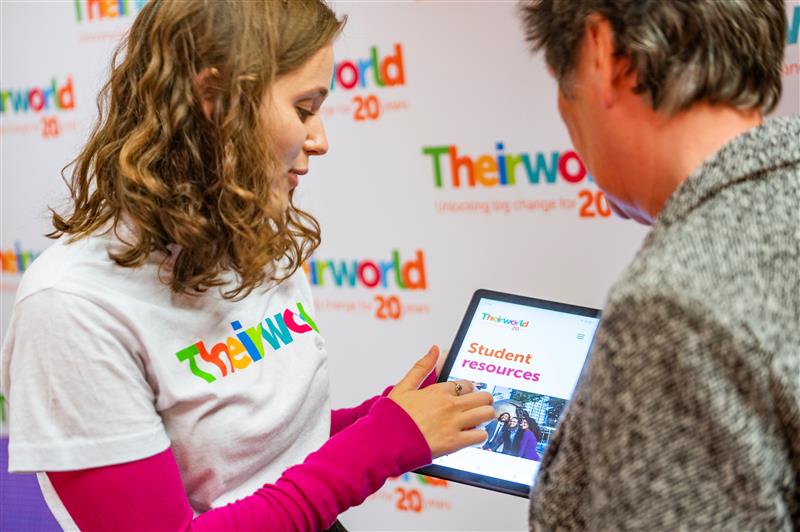 Take the test and discover how our Schools Hub helps students grasp the global education crisis