More Syrian refugee children in Jordan's schools but half still missing out
School enrollment has increased slightly among Syrian refugee children in Jordan – but almost half are still missing out on education.
Lack of money, lack of facilities and children's disrupted lives are listed among a wide variety of reasons for non-attendance in a study released today by the United Nations refugee agency UNHCR.
The study said the percentage of school-aged children enrolled in formal education rose from 44% in 2013 to 53% in 2014 – about 20,300 out of 38,250. The Jordanian government has allowed Syrian refugee children free access to state-run primary and secondary schools. 
The UNHCR report – Living in the Shadows – also shows a rapid deterioration in refugees' living conditions. with two-thirds living below Jordan's poverty line and one in six now in abject poverty. Almost half of the households visited by researchers, who saw almost 150,000 refugees living outside of camps in 2014, had no heating, a quarter had unreliable electricity and 20% had no functioning toilet.
The UN High Commissioner for Refugees, António Guterres, said: "Unless the international community increases its support to refugees, families will opt for ever more drastic coping strategies. More children will drop out of school to work and more women will be at risk of exploitation, including survival sex."
Enrollment is highest in the lower grades and then decreases, indicating that children are dropping out, according to the report (see table below). 
SCHOOL ENROLLMENT BY GRADE
Source: UNHCR/IRD Home Visits 2014
Among families who gave reasons for their children's non-enrollment, the main ones were lack of money (39%) and lack of available schools or space in a school (28%). Disruption caused by recent arrival, lack of stable livelihoods and movement within Jordan were also mentioned, as well as arrival in Jordan in between school terms.
The report added: "Lack of desire to attend school was frequently mentioned as a reason for non-attendance, which may relate in part to missed schooling prior to the conflict but also to the disruption and psychosocial impact of the conflict on young lives. Children with a disability found it difficult to find appropriate school facilities."
At least 6% of households said their children were not at school because they were working to support the family.
Mr Guterres praised the efforts of the Jordanian authorities, UNHCR and its partners to address the urgent needs of refugees during last week's heavy snowstorm.
The UNHCR figures for out-of-school children are comparable with those from Jordan's education ministry, which said 56% of school-aged children outside camps were enrolled in formal education at the end of the 2013-14 school year. Humanitarian groups have provided school supplies and run back-to-school campaigns.
Jordan has a registered Syrian refugee population of 620,000 and about 84% of them live outside camps.
---
More news
Theirworld initiative helps to deliver $30m of computers to Ukrainian children
Theirworld initiative helps to deliver $30m of computers to Ukrainian children
Theirworld's mission to give children in crises a safe place to learn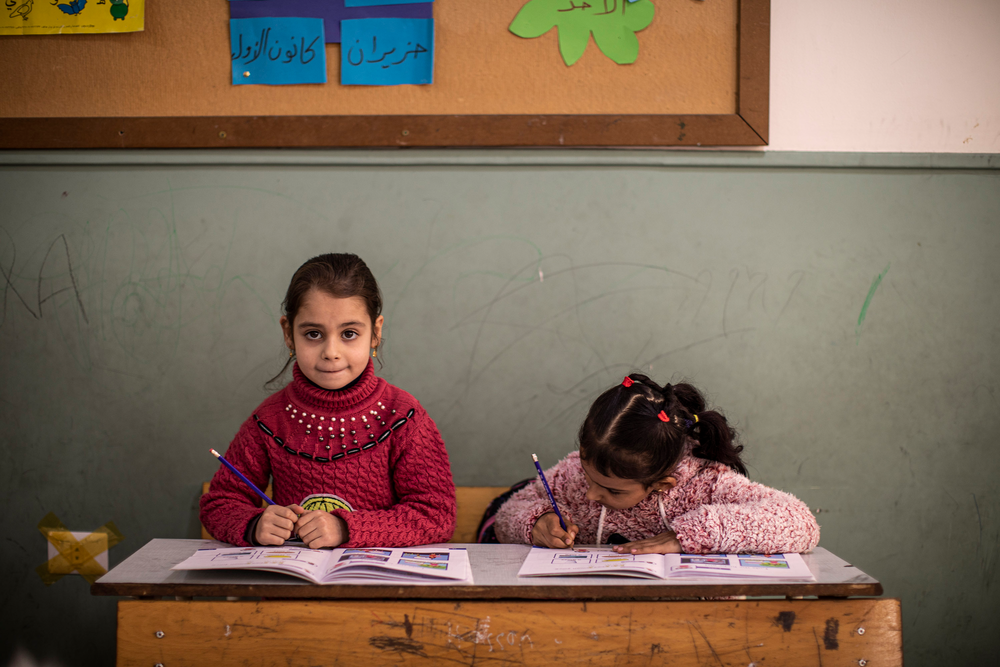 Theirworld's mission to give children in crises a safe place to learn