More teenage girls abducted by suspected Boko Haram gunmen in Nigeria
A woman holds a placard at a rally in Lagos yesterday
Another eight teenage girls have been kidnapped from a Nigerian village by suspected Boko Haram gunmen.
Police said the girls aged 12 to 15 were taken in Warabe village in Borno state – where police are already searching for 276 missing students abducted from their school by the Islamist group.
The gunmen were also reported to have stolen food and livestock belonging to the villagers. A police source said the girls were taken away on trucks.
Warabe resident Lazarus Musa said: "There were many and all of them carried guns. They came in two vehicles painted in army colours. They started shooting in our village."
Another local, Mallam Bello Umar, said: "A group of terrorists invaded Warabe village on Sunday night, abducted eight of our teenage girls before carting away our foodstuff and livestock."
Meanwhile, the UK said it is offering "practical help" to Nigeria to help it track down and rescue the missing girls who were taken from the Government Girls Secondary School in Chibok on April 14.
As the number of people around the world signing the Change.org petition in solidarity with the girls passed 300,000, Foreign Secretary William Hague said: "What has happened here … the actions of Boko Haram to use girls as the spoils of war, the spoils of terrorism, is disgusting. It is immoral."
The United States has called the mass abduction "an outrage" and is also offering help.
White House spokesman Jim Carney said yesterday: "The president has been briefed several times and his national security team continues to monitor the situation there closely. The state department has been in regular touch with the Nigerian government about what we might do to help support its efforts to find and free these young women."
Boko Haram has recorded a video in which it threatens to sell the missing girls. The militant group yesterday admitted for the first time that it was behind the mass kidnapping of more than 300 girls – 276 of them still missing.
The Islamist group's leader Abubakar Shekau said in the video the girls should be getting married instead of being in school.
The United Nations has warned of the consequences of such actions.
UN human rights spokesman Rupert Colville said: "We warn the perpetrators that there is an absolute prohibition against slavery and sexual slavery in international law. These can under certain circumstances constitute crimes against humanity.
"That means anyone responsible can be arrested, charged, prosecuted and jailed at any time in the future. So just because they think they are safe now, they won't necessarily be in two years, five years or 10 years' time."
---
More news
Theirworld initiative helps to deliver $30m of computers to Ukrainian children
Theirworld initiative helps to deliver $30m of computers to Ukrainian children
Theirworld's mission to give children in crises a safe place to learn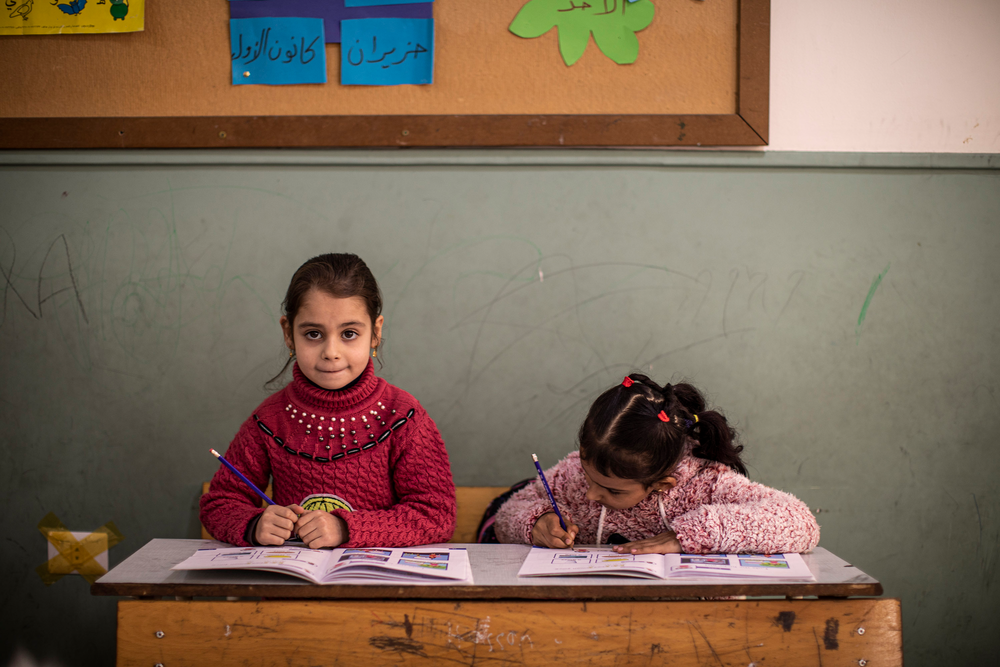 Theirworld's mission to give children in crises a safe place to learn