Mumsnet features #5for5 campaign on investment in early childhood development
Childcare, Early childhood development, ​Learning through play (Early years), Safe pregnancy and birth, Theirworld
---
Theirworld's work on promoting nurturing care for the under-fives is being spotlighted by Britain's largest network for parents.
---
Millions of parents in the United Kingdom will get the chance to read all about Theirworld's #5for5 campaign for early childhood development.
Mumsnet – the largest British network for parents – is spotlighting #5for5 as a Guest Campaign on its website.
By the time a child reaches the age of five, 90% of their brain has developed, so the progression from birth to school is critical.
But even though the importance of providing quality care has been thoroughly proven, world leaders aren't listening and investment in this age group is still far too small. 
This means kids from poorer and marginalised households are put at a disadvantage and are often already behind by the time they start school.
That's why Theirworld's global #5for5 campaign is all about those early years and aims to make sure every child is given the best start in life.
Mumsnet's website has more than 11 million unique visitors per month, clocking up over 110 million page views. It has 170 local sites and a network of 10,000 bloggers and vloggers. 
It regularly campaigns on issues including support for families of children with special educational needs, improvements in miscarriage care and freedom of speech on the internet.
Tell leaders meeting at the G20 summit in July to invest in young children…
---
More news
Take the test and discover how our Schools Hub helps students grasp the global education crisis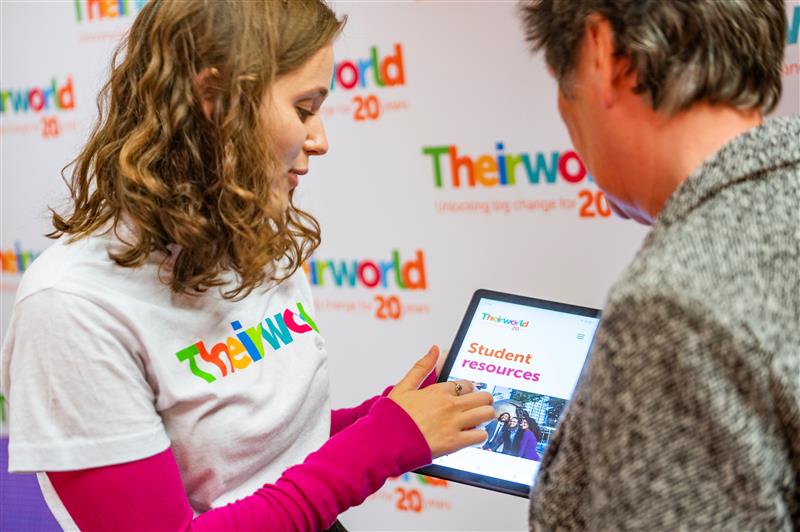 Take the test and discover how our Schools Hub helps students grasp the global education crisis
MyBestStart programme gives young girls the education they deserve
MyBestStart programme gives young girls the education they deserve