Still recovering from the 2015 earthquake, now Nepal's children are hit by floods
Children's welfare after natural disasters, Education Cannot Wait, Education in emergencies, Refugees and internally displaced people
The worst rains in 15 years have affected hundreds of thousands of people - with schools closed down and used to shelter those made homeless.
---
For a country still recovering from the effects of the 2015 earthquake, this week's floods in Nepal have been devastating.
The worst rains in 15 years caused flooding across huge areas that killed at least 115, left dozens missing and affected hundreds of thousands of people.
The total death toll from flooding in recent days across Nepal, India and Bangladesh is almost 250, with millions displaced. 
Most schools are closed in the worst-hit parts of southern Nepal, with many of them being used as shelters for those made homeless by the deluge.
"A large portion of schools are being used as evacuation centres, meaning children may be left on their own and without a safe place to go," said Shreeram KC of Plan International Nepal.
"It is critical that children, particularly those who have lost their homes and personal belongings, receive the counselling and support they need, as well as immediate life-saving items, to ensure their safety, protection and well-being."
Hundreds of affected families are sheltering in schools or makeshift tents, according to the Himalayan Times.
It said: "Public places and community schools along the Gaur-Chandranigahapur stretch are filled with flood victims."
The earthquakes two years ago left almost one million children out of school and destroyed or damaged more than 8500 schools and 14,000 early childhood centres.
In the worst-hit areas, 90% of schools were destroyed, with hundreds of temporary learning centres set up in the weeks after the disaster. Many children are still being taught in temporary classrooms.
The full extent of the new disaster caused by the floods and landslides that began on August 11 is still being assessed. 
The flooding hit 27 of the country's 75 districts and many affected areas remain inaccessible due to damaged roads and bridges. Biratnagar airport in the east of is completely inundated and could be closed for weeks.
Red Cross volunteers and emergency teams have been rescuing trapped people and searching for survivors.
Nepal's Education Cluster – where various agencies work together to respond to humanitarian situations – has been activated by Save the Children and the United Nations children's agency UNICEF, together with the country's education department.
Plan International is responding to the immediate needs of children in the badly-hit Rautahat district.
Plan's Shreeram KC, who is there, said: "When I visited communities, 80% of the land was flooded. Children remained in their wet clothes as their homes were either severely damaged or destroyed. 
"Families were telling us that they had not eaten in days and were worried about the impact that future rains may have on their families and homes."
Nepali police spokesman Pushkar Karki said today: "We will now focus more on rescue of those trapped in floods and relief distribution. People have nothing to eat, no clothes. So we have to provide them something to eat and save their lives."
In India, at least 200,000 people are living in emergency camps in Assam, a remote state that suffers frequent flooding during the annual rains.
---
More news
Theirworld's mission to give children in crises a safe place to learn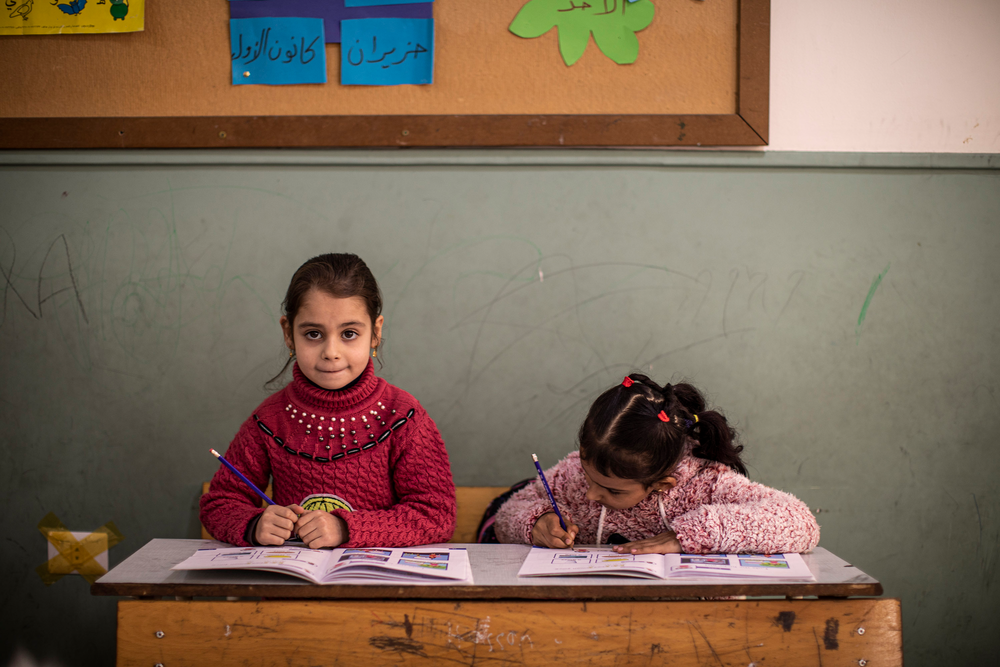 Theirworld's mission to give children in crises a safe place to learn
World Refugee Day: ACE project helps children to integrate and learn in Greece
World Refugee Day: ACE project helps children to integrate and learn in Greece