Niger moves 99 schools to safe zones away from Boko Haram
Children in conflicts, Education in emergencies, Safe schools
---
A girl from Niger shows her calculus results at Assaga refugee camp in Nigeria Picture: UNICEF/Fleury
The Niger government and United Nations staff have moved 99 schools to "safer zones" out of harm's way from Boko Haram jihadists who attack from neighbouring Nigeria.
The programme was launched in November and has enabled nearly 6000 pupils – a total of 2784 boys and 3129 girls – to resume their lessons, according to the UN Office for the Coordination of Humanitarian Affairs (OCHA) in the capital Niamey.
A dozen classrooms have also been built in camps for people displaced because of the threat from Boko Haram, which has killed at least 17,000 people since 2009 – mainly in Nigeria – and makes frequent cross-border attacks.
The plan to get more children back in school continues to be hampered however by persistent insecurity and the ongoing displacement of residents, OCHA said.
Early in November, Niger officials and the UN children's agency UNICEF announced that 166 schools for more than 12,600 pupils had been closed because of deadly Boko Haram raids in the southeastern Diffa region, near the border with Nigeria.
The aim was to "take charge of these pupils" in the most exposed areas and "shelter them from Boko Haram aggression", Prime Minister Brigi Rafini said at the time.
Most schools that have closed and been deserted by teachers are close to Lake Chad and the Komadougou Yobe river that form the border between Niger and Nigeria, in territory that is hard to control.
Some schools closed after the very first attacks on Niger soil by the Islamist movement in February 2015. Other schools followed suit after subsequent cross-border raids, a local municipal official told AFP.
Boko Haram has in the past year stepped up attacks in Niger, Cameroon and Chad as the countries' armies joined Nigeria in the fight against the extremist group, which seeks to establish an Islamic caliphate.
Overall, more than 2000 schools have been closed across Nigeria, Cameroon and Niger because of the threat from the jihadists, according to UNICEF.
Attacks on education across the world have been increasing in recent years.
Students, teachers and school buildings were attacked in more than 70 countries between 2009 and 2012 – by armed groups, state soldiers and criminal gangs.
To counteract this, more than 50 countries have now signed the Safe Schools Declaration. It commits them to protect education from attack and to use the Guidelines for Protecting Schools and Universities from Military Use during Armed Conflict.
© 1994-2016 Agence France-Presse
---
More news
Theirworld initiative helps to deliver $30m of computers to Ukrainian children
Theirworld initiative helps to deliver $30m of computers to Ukrainian children
Theirworld's mission to give children in crises a safe place to learn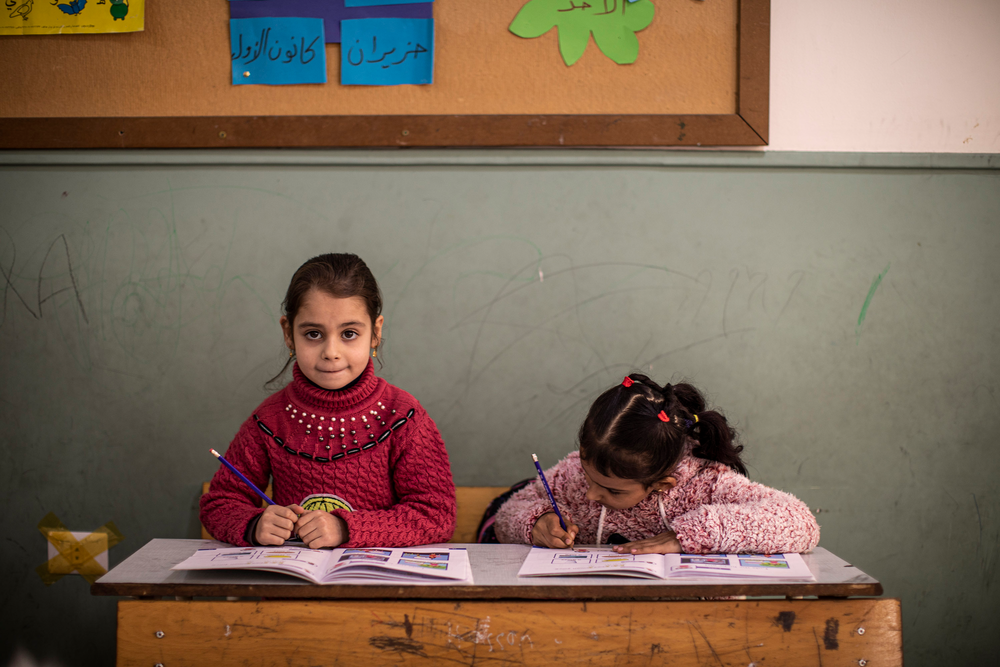 Theirworld's mission to give children in crises a safe place to learn