33,000 children leave Niger schools as UN warns of multi-country famine disaster
Child nutrition (Early years), Children in conflicts, Children's welfare after natural disasters, Education in emergencies, Health and education convergence, Refugees and internally displaced people
Drought in East Africa and conflicts in several countries have contributed to a looming humanitarian disaster for 20 million people, the UN has warned.
---
Drought has forced 33,000 children in Niger to abandon their education and follow their farming parents to seek better pastures.
It means more than half of the students have left their schools in some of the worst-hit parts of the country. 
Half of Niger's 20 million people are under 15 and women on average have 7.6 children – making its population growth the fastest in the world. The population is 70% illiterate and only 44% of female primary school students reach sixth grade.
The country has been hit by drought and desertification – when dry land loses water, vegetation and wildlife.
The news from Niger came after the United Nations warned that 20 million people are facing famine and starvation in Nigeria, Somalia, South Sudan and Yemen.
The drought in East Africa and conflicts in several countries have contributed to a looming humanitarian disaster.
The UN's humanitarian chief Stephen O'Brien said that without a huge injection of funding for the four named countries – $4.4 billion by July – children will be stunted by severe malnutrition and will not be able to go to school.
The UN and food organisations define famine as when more than 30% of children under age five suffer from acute malnutrition and mortality rates are two or more deaths per 10,000 people every day.
If young children don't get the nutrition they need, they run the risk of being stunted in their growth – which means they are too short for their age and their bodies and brains will never grow to their full potential. 
"Already, at the beginning of the year, we are facing the largest humanitarian crisis since the creation of the United Nations," O'Brien said. 
"Now, more than 20 million people across four countries face starvation and famine."
He said the UN was facing the worst humanitarian crisis since it was founded in 1945.
O'Brien warned the UN Security Council: "The situation for people in each country is dire and without a major international response, the situation will get worse. 
"All four countries have one thing in common: conflict. This means we – you – have the possibility to prevent and end further misery and suffering. 
"The UN and its partners are ready to scale up. But we need the access and the funds to do more. It is all preventable. It is possible to avert this crisis, to avert these famines, to avert these looming human catastrophes."
As well as those four countries – all affected by conflicts – he said Kenya could have four million people who are food insecure by next month.
Other countries where food is running short include the Democratic Republic of Congo, Central african Republic, Mali and Burundi.
UNICEF has warned that almost 1.4 million children suffering from severe malnutrition could die this year.
---
More news
Theirworld initiative helps to deliver $30m of computers to Ukrainian children
Theirworld initiative helps to deliver $30m of computers to Ukrainian children
Theirworld's mission to give children in crises a safe place to learn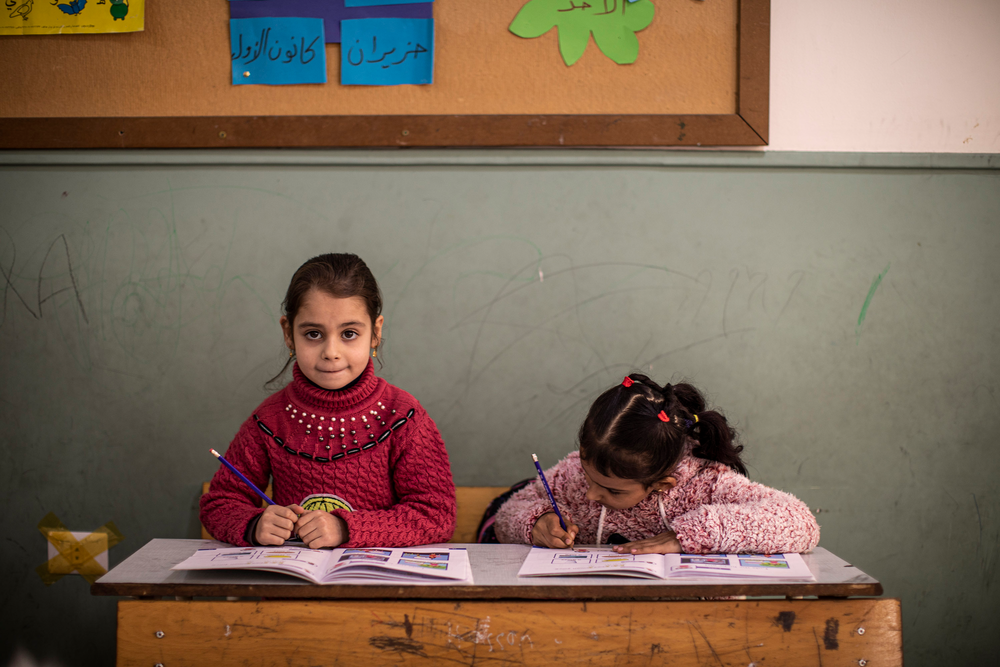 Theirworld's mission to give children in crises a safe place to learn