Only 38 pence a month spent on educating each warzone child says report
Children in conflicts, Education in emergencies
Picture: Facebook/War Child
How much do you spend on a bar of chocolate or a cup of coffee without giving it a second thought? It's almost certainly a lot more than 38 pence in British money or 54 cents in American currency.
That pitifully small amount is what is spent each month on educating a child in a conflict zone, according to the charity War Child.
In a report launched yesterday, Eilidh Macpherson – Head of Advocacy and Campaigns at War Child UK – said: "38 pence buys very little. It certainly doesn't buy an education. But that is all that those delivering education in war zones have available.
"In 2014, the United Nations, responsible for the global humanitarian system, launched appeals which requested £280 million to deliver education programmes across 13 of the worst conflicts for children in the world. Just one third – £98 million – was made available for education in 2014."
The War Child report comes days before the crucial Syria donor conference on February 4 in London, where world leaders will meet to secure the $750 million needed to fund all the school places for refugee children.
The charity is calling on British Members of Parliament to press the UK government to make education in war zones a priority.
A World at School has been calling for a mechanism and fund to provide education in emergencies, including conflicts, natural disasters and health crises.
Last year we led a joint call to action, signed by more than 40 leading NGOs and campaign organisations in the run-up to the Oslo Summit on Education for Development.
Progress is being made and the Education in Emergencies Global Consultation is currently gathering opinions and ideas from all over the world.
The War Child report outlines some of the conflicts that made 2015 "the year of fear" for children:
Boko Haram forced almost 1.2 million children from their homes in northern Nigeria – more than 1100 schools were attacked and 600 teachers murdered
The Syrian conflict has left 2.2 million children living as refugees in nearby countries
War in Yemen has forced 1.8 million children out of school 
Rob Williams, Chief Executive at War Child UK, said: "Today we're asking people to think about the value of a child's future. 38 pence isn't very much.
"It can buy small things – a tin of beans, a packet of dried pasta, a single apple. It doesn't buy much and it certainly does not buy an education.
"We believe education is the most important tool to enable the world's most vulnerable children to build their own futures."
---
More news
Theirworld initiative helps to deliver $30m of computers to Ukrainian children
Theirworld initiative helps to deliver $30m of computers to Ukrainian children
Theirworld's mission to give children in crises a safe place to learn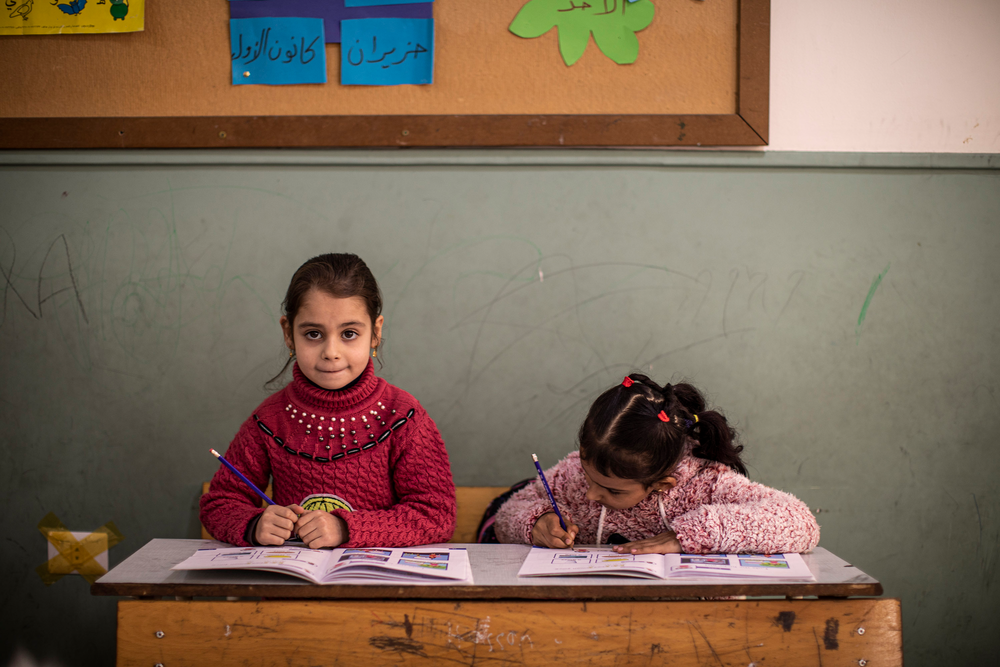 Theirworld's mission to give children in crises a safe place to learn