'Don't ever give up': Palestinian girl beats 7m students to win $150,000 Arabic reading contest
Girls' education, Teachers and learning
The 17-year-old high school student from Ramallah called her success "a victory over all the challenges we face".
---
Have you read 50 books in the past year? Palestinian teenager Afaf Raed Sharif did – and it helped her to win a competition with a huge $150,000 prize to help her education and family.
The 17-year-old was just one of an incredible 7.4 million students from 41,000 schools in 25 countries who took part in the Arab Reading Challenge.
Afaf's summaries of the books she read helped her to beat the other finalists. The high school student from Ramallah said: "This is a victory over all the challenges that we face. We refuse to be any less than any other people in the world. 
"It's a message to all students – don't you ever give up. Don't you ever break."
Afaf, who goes to Al-Bireh Secondary School for Girls and plans to study medicine, added: "When you set a goal, you can reach it. It won't be easy but you have to make persistence and patience your allies."
The number of students who entered is more than double the 3.5 million who took part in last year's inaugural Arab Reading Challenge.
The competition was launched to encourage children to read and the promote a thirst for knowledge.
Runner-up Sherif Saif, an 18-year-old from Egypt, said: "I advise people to read. It will give them a different aspect in their lives."
Winner of the school category was Eman School in Bahrain, which picked up the $1 million prize at a ceremony at Dubai Opera.
Dubai's Vice President, Sheikh Mohammed bin Rashid, said: "In my life, a day that goes by without learning something new is a day wasted."
---
More news
Skills for the future give young people the best chance of success
Skills for the future give young people the best chance of success
Take the test and discover how our Schools Hub helps students grasp the global education crisis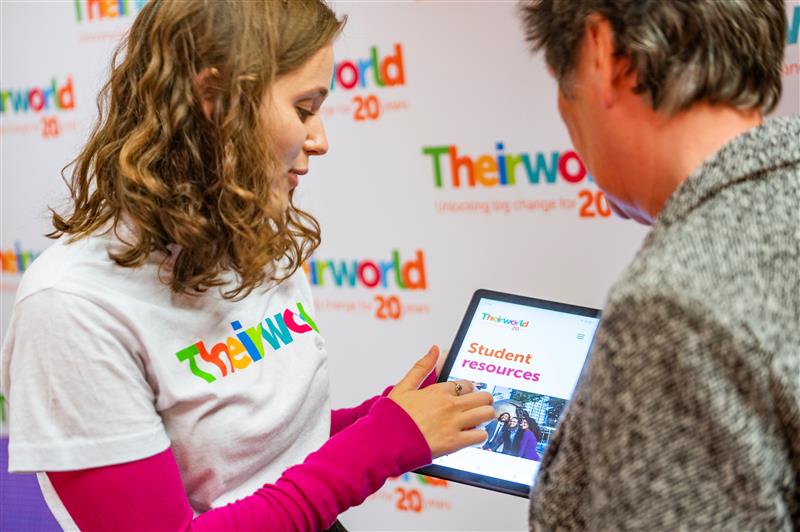 Take the test and discover how our Schools Hub helps students grasp the global education crisis