UN anger as Israel tears down preschool for Palestinian children
Refugees and internally displaced people, Right to education
---
The UNRWA agency, which has cut jobs because of a funding crisis, called for all such demolitions to be halted in the West Bank.
---
A Palestinian kindergarten has been ripped down by Israeli authorities for the third time in a year.
The dismantling of the school and a women's centre at Jabal al Baba in the West Bank was condemned today by the United Nations agency for Palestinians. 
UNRWA is already reeling from a massive funding crisis which could affect the future of its more than 700 schools, which serve 525,000 children. 
It said security forces entered the Bedouin refugee community at 7am yesterday and removed the donor-funded kindergarten that served 28 children aged from three to six. The school had been hosting a summer camp.
"This is the third time within a  year that the preschool refugee children in this community have been deprived of having a safe place to play and learn," said UNRWA spokesman Chris Gunness.
He said the agency strongly condemned the demolitions and called for an immediate halt to such actions in the West Bank, including East Jerusalem.
The planned destruction of another school in the West Bank has sparked an international outcry. Students in Khan al-Ahmar gave up their summer holidays to go back to their village school early in an effort to stop Israeli authorities evicting them and knocking down their classrooms.
Israel says these and other buildings are constructed without permission. But critics say it's almost impossible to get the required warrants.
UNRWA has been hit by a financial crisis after the United States slashed its funding by $250 million and other expected backing fell through. Earlier this year, UNRWA thanked Theirworld supporters after thousands of them urged major donor countries to help plug a funding gap.
The agency began holding pledging conferences and managed to raise about half of its target of $446 million for the year – as well as introducing severe cost-cutting measures.
But yesterday it announced more than 250 jobs will be cut in the West Bank and Gaza. Over 500 other staff will be forced to go part-time.
UNRWA said no decision will be made about its 711 schools reopening until mid-August. But Gunness said he feared they would not be able to open on time.
He said: "We may have over half a million kids on the streets of the Middle East – more than half of them in Gaza – rather than in UN schools. Whose interests does that serve?"
---
More news
Theirworld's mission to give children in crises a safe place to learn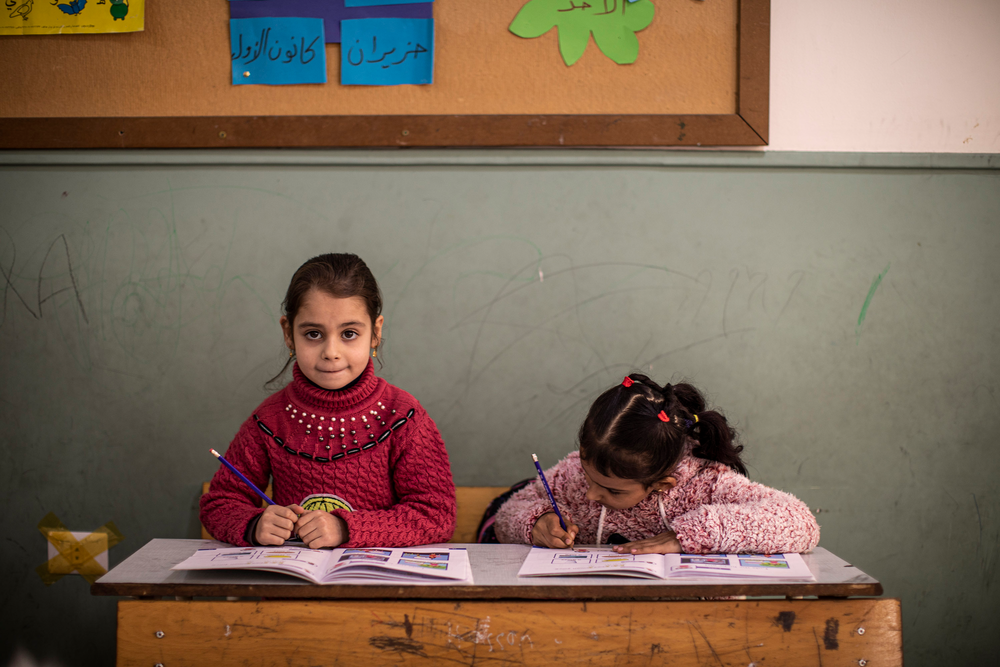 Theirworld's mission to give children in crises a safe place to learn
World Refugee Day: ACE project helps children to integrate and learn in Greece
World Refugee Day: ACE project helps children to integrate and learn in Greece