Peshawar attack: children go back to school across Pakistan
Children travel by van to school in Peshawar today
Children have returned today to the Pakistani school where 134 students were among 150 people murdered in a massacre that shocked the world less than four weeks ago.
The Army Public School in Peshawar opened its gates – as did many other schools across the country which had been closed for an extended winter break after the attack.
Student Aqif Azeem told the BBC: "I'm proud to be back and so happy." He said it was an emotional return after the trauma of the December 16 killings by the Pakistani Taliban.
Parents arrive with their children at the Army Public School
About 20 soldiers were at the school gates and helicopters flew overhead as the children returned in their distinctive green uniforms. The head of the army, General Raheel Sharif, was there to greet them.
Elevated boundary walls with barbed wire on top have been put in place there and in many schools across Pakistan. Some schools have reopened but others will remain closed until they meet security requirements brought in after the Peshawar attack.
Officials at five major schools in Peshawar told the Wall Street Journal many students didn't return to school on Monday and said attendance figures were between 50% and 70%.
Students leave the Army Public School today after its reopening
It quoted Abdul Qayyum Orakzai – whose son Sheharyar Ahmed is a seventh-grader at the Army Public School – as saying: "I can't tell you the pain and fear I felt this morning when I was bringing my son to school. I wept and I wept thinking about what happened here but my son has to go to school."
The website of the Pakistani newspaper Dawn said: "Many of the parents who lost their children in the tragedy appear determined and not afraid to send their other children to the same school."
It spoke to Hassan Saeed, who was at the school durimg the attack and lost his brother Asad. He said: "I will go to the same school and I am not afraid."
A soldier stands guard as Peshawar children walk to school
---
More news
Theirworld initiative helps to deliver $30m of computers to Ukrainian children
Theirworld initiative helps to deliver $30m of computers to Ukrainian children
Theirworld's mission to give children in crises a safe place to learn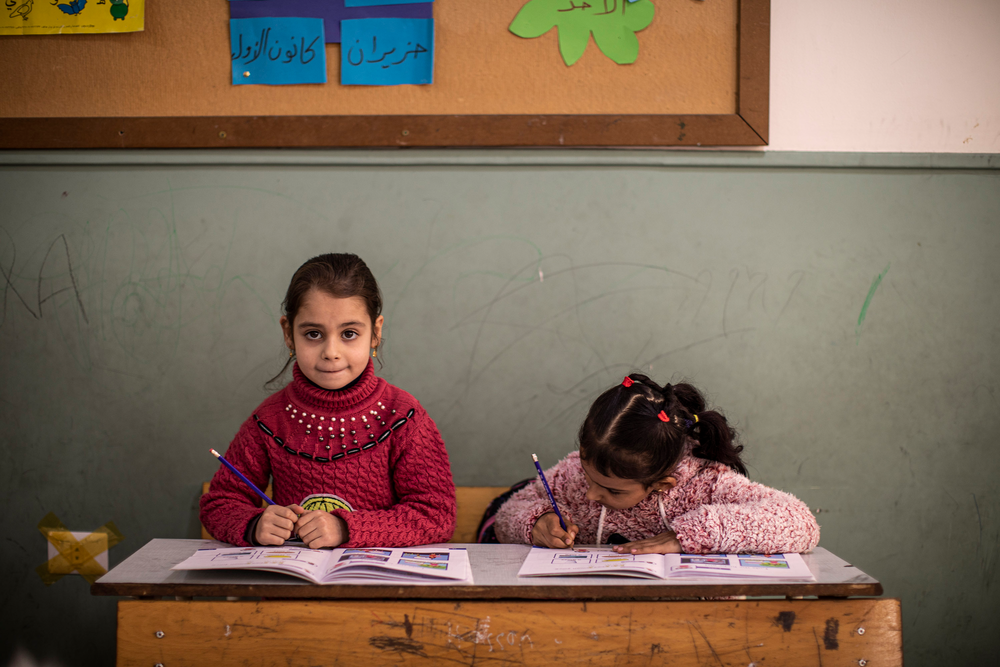 Theirworld's mission to give children in crises a safe place to learn