Poverty leaves India with huge literacy problem still to solve
Barriers to education, Discrimination of marginalised children, Early childhood development, Girls' education, Right to education, Teachers and learning
On International Literacy Day, we look at how India is achieving pre-primary enrolment targets - but many marginalised children are still being left behind.
---
Today is International Literacy Day – and around 900 million people in the world cannot read or write.
287 million, or 37% of the world's illiterate people, are Indian according to UNESCO.
While education is every child's basic right, severe poverty and deprivation, population growth, war zones and natural catastrophes are depriving many children of a world of books and learning.
India's literacy rate is about 74% – leaving a quarter of the population without basic reading and writing skills. 
Poverty and illiteracy are closely linked – and with the second largest population in the world, India is home to one-third of all world poverty. 
While 22% of Indians fall below the poverty line, it has been estimated that more than half of the nation's population lacks even basic literacy skills.
India's poverty situation is improving but problems related to poor health and sanitation, low levels of education, unemployment and malnutrition, remain.
And this is, of course, affecting the country's literacy levels.
India's literacy rate has increased six times since the end of the British rule in 1947 – from 12% to 74% in recent times. 
Yet India has the world's largest population of illiterate people, according to a report by Oxfam.
"The literacy rate of female Dalits in Bihar is around 38.5%," said the charity. "It is far behind India's progress trend. It is still 30 years behind India's national literacy rate."
There are many differences between rural and urban India.
India devotes around 10.5% of its total government expenditure on education. But it's not evenly spread out. 
"While rich states like Kerala spend around $685 per pupil per year, in poorer states like Bihar expenditure is only around $100," said a UNESCO report.
There are better tidings for India at the pre-primary and primary level. India features among the countries achieving pre-primary enrolment targets alongside countries like Australia, Austria, Canada. 
However, what is questioned is the quality of education – placing India among the 21 countries facing an "extensive" learning crisis. 
According to new reports, it's believed that half of the children are "learning the basics" in 21 of the 85 countries. India features in this list along with 17 countries from sub-Saharan Africa, Mauritania, Morocco and Pakistan.
And though India has rolled out the Right to Education Act, the country is yet to witness its complete and proper implementation.
According to Oxfam, 78% of out-of-school children are girls. 
It said: "In the next census they will be calculated as illiterate women, which would then have a ripple effect on the education of their children." 
Fay Hoyland, of Save The Children, said: "Our key focus in early education in India is to improve the quality of education, ensuring that all children acquire age appropriate competencies as enshrined under the Right to Education Act, 2009.
"We do this by enabling children (with a focus on underprivileged children) to access quality education in government pre-schools by working with the government pre-school teachers and workers to improve the education and management of the schools.
"We provide resources and training and improve the school's relationships with the children, parents and community members to promote the importance of an early years education and help reduce drop-out rates."
---
More news
Skills for the future give young people the best chance of success
Skills for the future give young people the best chance of success
Take the test and discover how our Schools Hub helps students grasp the global education crisis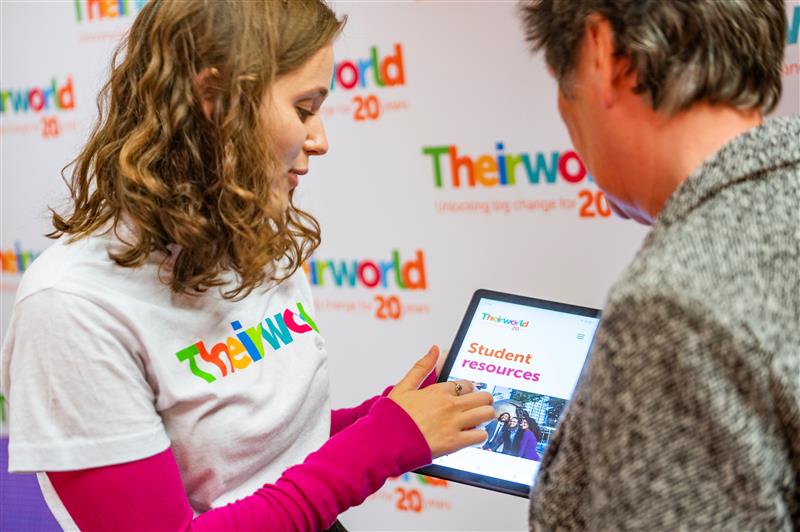 Take the test and discover how our Schools Hub helps students grasp the global education crisis