Primary school teacher Upile helps girls in Malawi to realise their dreams
Girls' education, Teachers and learning
Upile Tambala had a dream. She wanted to become a primary school teacher to help girls realise their own ambitions in rural Malawi.
And now she and thousands of other graduates of a successful teacher-training programme are playing their part in helping the children of one of the world's poorest countries to receive a quality education.
Upile said: "Girls should know that they are important. Girls should stand up and catch their future. My dad loves me being a teacher because he wants me to help other young girls to be educated like me."
She was trained by the DNS Teacher Training Program, which is supported by American nonprofit Planet Aid, part of the international Humana People to People movement.
DNS graduates are skilled in creating a learning environment in which girls' education receives special attention. But their commitment and sensitivity does not end in the classroom. Graduates understand they are can have a profound effect in the surrounding community and the programme equips them to initiate and spearhead an array of development initiatives.
Ester Neltrup, President of Planet Aid, said: "A well-trained teacher is a tremendous resource who can be a very effective catalyst for change. We are proud to have supported teachers like Upile in realising their dream and in helping the communities in which they work respond to local as well as global challenges."
The recent catastrophic floods in Malawi have resulted in 350,000 children not getting an education because more than 400 schools have been damaged or turned into shelters for those fleeing the rising waters.
The natural disaster underscores the magnitude of climate-related challenges faced by people in the developing world. A group of 28 DNS graduates and teachers from the four DNS colleges have volunteered to join an emergency team under the National Education Emergency Response being led by UNICEF. 
The group has been assigned to help children in 171 severely affected schools, which are serving as shelters for thousand of displaced people. The teachers are also working with World Vision in the hardest-hit areas to help establish sanitation facilities and provide psychosocial support for the very young children in the camps.
Upile herself has been helping her students cope with the flooding. At the Mchenga Primary School where she works, two of the classrooms lost their roofs in high winds and many other structures were damaged. Upile has been assisting her students in coping with their loss and helping them obtain food and other necessities.
To find out more about the DNS program and to support its work visit the Planet Aid website.
---
More news
Skills for the future give young people the best chance of success
Skills for the future give young people the best chance of success
Take the test and discover how our Schools Hub helps students grasp the global education crisis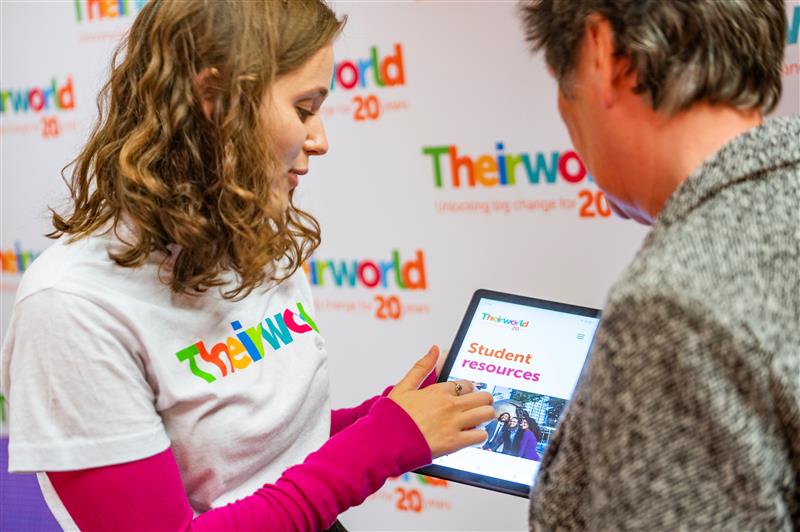 Take the test and discover how our Schools Hub helps students grasp the global education crisis