Protecting children in wars and disasters must be a priority says UNICEF UK
Children in conflicts, Education in emergencies
Refugee children at a UNICEF-supported friendly space in Serbia Picture: UNICEF/Georgiev
Millions of children who are living through the horrors of wars and natural disasters need urgent help to protect them from violence and trauma.
Keeping them safe at school is key to helping children in the growing number of conflicts and crises around the world – sadly it is not seen as a priority in the same way as food, shelter and medicine.
With less than 2% of humanitarian aid going to education, A World at School has been campaigning for education in emergencies to be better funded.
Now UNICEF UK – the British arm of the United Nations children's agency – has called today for the UK government to make protecting children a priority, seizing the opportunity of the first World Humanitarian Summit in May.
Deputy Executive Director Lily Caprani said: "Children have been killed while studying in the classroom, recovering in hospital or sleeping in their beds. Many have been orphaned, forced to become soldiers, kidnapped, raped and traumatised.
A refugee boy walks along a train track to cross from Macedonia to Serbia Picture: UNICEF/Georgiev
"Protecting children from violence is life-saving, just as much as water, shelter and medicine, yet it isn't prioritised in the same way. This has to change."
UNICEF UK said the number of children who have sought asylum in the European Union has almost doubled compared to the same period last year – about 190,000 against 98,000 in the same period in 2014. That means 700 children a day are now claiming asylum in Europe.
About 230 million children – one in 10 – are now growing up in a conflict zone. More than 20 million are out of school due to wars and natural disasters.
Humanitarian emergencies have also increased the risks of violence, exploitation and abuse, including child labour among Syrian refugees, trafficking in the wake of the Nepal earthquake and sexual violence against girls during the Ebola epidemic in West Africa.
Providing education for children in emergencies can reduce these risks and give them a safe and secure environment to deal with the trauma of what they have lived through.
Watch new UNICEF film
At the UN General Assembly in September, Tony Lake of UNICEF, Julia Gillard of the Global Partnership for Education and Gordon Brown, United Nations Special Envoy for Global Education, committed to shepherding a global process to lead to decisions on new ways of funding education in emergencies before the end of the year.
UNICEF UK today recommended that the British government should commit to:
Protecting children from extreme violence – tackling the use of explosive weapons in populated areas, sexual violence and other grave dangers 
Protecting the schools that keep children safe – including endorsing new international guidelines to stop schools being used by military forces
Protecting children who are torn from their families by wars and disasters
This includes the UK taking urgent action to provide safe legal routes for children fleeing conflict and persecution, so that children are not forced to risk their lives on dangerous crossings or into the hands of traffickers and smugglers.
---
More news
Theirworld initiative helps to deliver $30m of computers to Ukrainian children
Theirworld initiative helps to deliver $30m of computers to Ukrainian children
Theirworld's mission to give children in crises a safe place to learn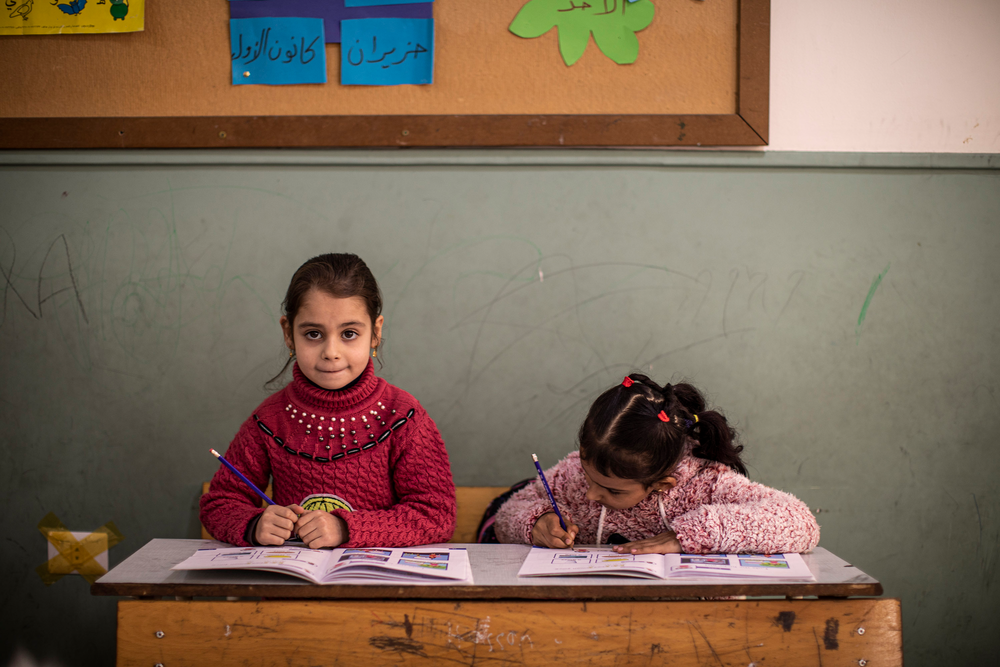 Theirworld's mission to give children in crises a safe place to learn