Refugee children's futures at risk as Kenya threatens to close huge camps
Refugees and internally displaced people
Students at a primary school in the sprawling Dadaab refugee camp
The future of thousands of children is at risk after Kenya threatened to close two huge refugee camps because of "security challenges".
The government said it wants in the "shortest time possible" to shut down Dadaab camp – home to 350,000 mostly Somalis – and Kakuma camp, which is near the border with conflict-shattered South Sudan.
Kenya, which has hosted more than 600,000 refugees for over 25 years, also announced it was disbanding the Department of Refugee Affairs, which works with international humanitarian groups.
It said it was "forced by circumstances to reconsider the whole issue of hosting refugees".
This aerial picture shows the huge scale of the Dadaab complex
Such a move would threaten the lives of people who would be forced back over the border into unstable Somalia and South Sudan.
It would also have a catastrophic effect on the education and futures of children affected. Half of the 350,000 population of Dadaab, the world's largest refugee camp, are children and adolescents.
The United Nations refugees agency UNHCR said Dadaab is home to 35 pre-school centres, 35 primary schools, seven secondary schools, four vocational learning centres, three adult literacy centres and three libraries.
But many children do not go to school and are at risk of abuse, violence and recruitment by militias.
Some of the thousands of refugee children living at Dadaab
The humanitarian charity CARE said those children who are in school face overcrowded classrooms, textbook shortages and poorly-trained teachers.
It added: "Education is crucial for the development and mental health of refugee children and is a fundamental tool for their protection."
UNHCR said it reacted to Kenya's announcement "with profound concerns". In a statement, it added: "For almost a quarter of a century Kenya has played a vital role in East Africa and the Horn of Africa in providing asylum to people forced to flee persecution and war."
Liesbeth Aelbrecht,, head of mission in Kenya for Medecins sans Frontieres, was even more critical. She said the move was another example of the "blatant neglect of millions of refugees" around the world.
The closure of Kenya's refugee camps could have devastating consequences for 600,000 people https://t.co/grwJtpUrA3 pic.twitter.com/QWZ8TXzXcV
— UN Refugee Agency (@Refugees) May 10, 2016
Muthoni Wanyeki, Amnesty International's Regional Director for East Africa, the Horn and the Great Lakes, said:  "This reckless decision by the Kenyan government is an abdication of its duty to protect the vulnerable and will put thousands of lives at risk.
"It could lead to the involuntary return of thousands of refugees to Somalia and other countries of origin, where their lives may still be in danger."
Kenya said the threatened closures were "due to the immense security challenges such as threat of Al Shabaab and other related terror groups". 
It has made similar noises before – and last year set a three-month deadline for Dadaab to be closed without following through.
Boys at Islamic religious lessons in Dadaab camp
In January, UNHCR said it was planning for as many as 50,000 Somalis to return to their home country in 2016 under a voluntary repatriation programme.
Somalia is making a slow recovery from more than two decades of conflict and chaos but the government is still fighting an al Shabaab insurgency.
Many basic services, including schooling, are still sadly lacking.
Amnesty International said Somalia remains profoundly unstable with more than a million people internally displaced.
It added: "Uganda, Ethiopia, Tanzania and South Sudan are already each hosting very large refugee populations too – and the latter is itself in the grip of a vicious conflict from which over 1.5 million people have been uprooted from their homes inside the country, with almost one million more displaced in the region as refugees."
---
More news
Theirworld's mission to give children in crises a safe place to learn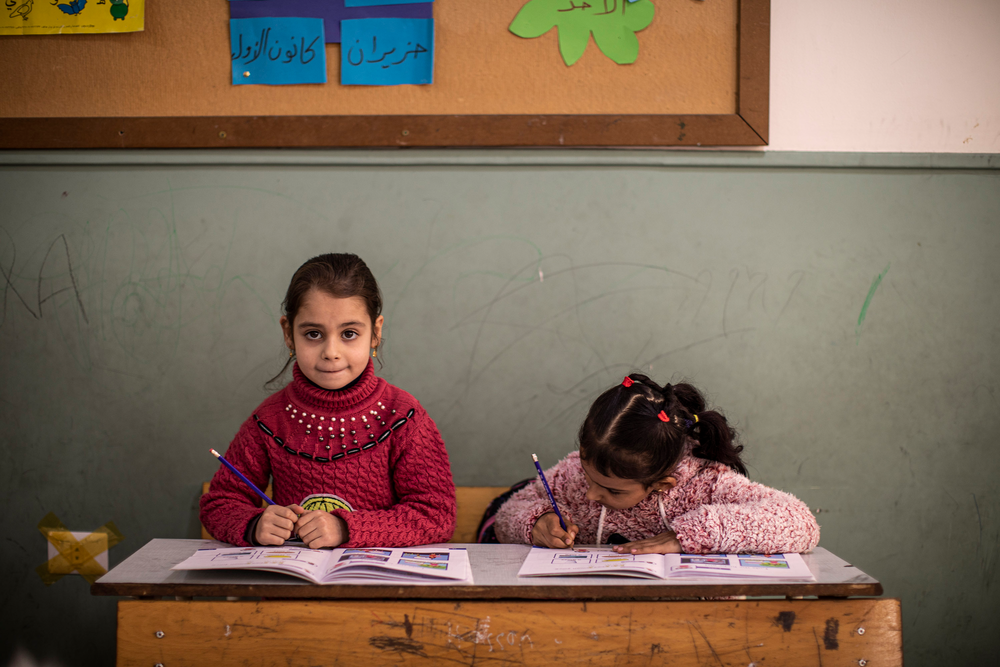 Theirworld's mission to give children in crises a safe place to learn
World Refugee Day: ACE project helps children to integrate and learn in Greece
World Refugee Day: ACE project helps children to integrate and learn in Greece