Refugee trauma programme named as finalist in global education awards
Refugees and internally displaced people, Theirworld
---
The Theirworld-supported project, which has reached more than 5,000 vulnerable children in Turkish schools, is shortlisted for the 2021 WISE Awards.
---
A Theirworld-supported project to help children affected by trauma has been selected as a finalist for the global 2021 WISE Awards. 
The Trauma Informed Schools programme – operated in Turkey by Maya Vakfı – has helped hundreds of teachers in public schools understand the experiences and needs of more than 5,000 Syrian refugee and Turkish students. 
The programme trains teachers, school counsellors, parents and caregivers to detect children's psychological issues and help them by developing coping skills and creating a stable and supportive environment. 
Trauma Informed Schools was launched with Theirworld's support by Maya Vakfı as a pilot project in four public schools in the 2017-18 academic year. It has now been chosen as one of 12 finalists for the 2021 WISE Awards, which highlights innovative education projects across the world. Six winners chosen by the Qatar Foundation will each receive $20,000. 
Maya Vakfı wants to expand the programme into other Turkish provinces, as well as into other countries with large refugee populations such as Jordan and Lebanon. 
Bediz Büke İren Yıldızca, Trauma Informed Schools Programme Coordinator, said: "We are committed to support children's wellbeing no matter how challenging it might get. 
"We are determined to find alternative ways to reach out to children and support their emotional and cognitive development, improve their wellbeing by building up their capacity coping with negative experiences for them to be ready to enjoy their right to education. 
"The most rewarding thing is to hear children asking us to have the psychosocial services sessions more often since they had so much fun."
With Turkish schools closed during the pandemic, Theirworld funded a project to allow Maya Vakfı to distribute specially-designed support kits with art materials to vulnerable students. 
They also produced a storytelling video to support children forced to stay at home. It features the tale of a wise owl called Ugi who helps a young boy to deal with his lockdown fears and emotions.  
Rob Doble, Theirworld's Director of Policy, Advocacy and Programmes, said: "Congratulations to our project partner Maya Vakfi for being one of the 12 finalists of the WISE Awards. Their incredible Trauma Informed Schools programme is helping thousands of Syrian refugee children to cope with trauma and stress." 
Theirworld's work with Maya Vakfi has been made possible with funding from players of the People's Postcode Lottery.
---
More news
Take the test and discover how our Schools Hub helps students grasp the global education crisis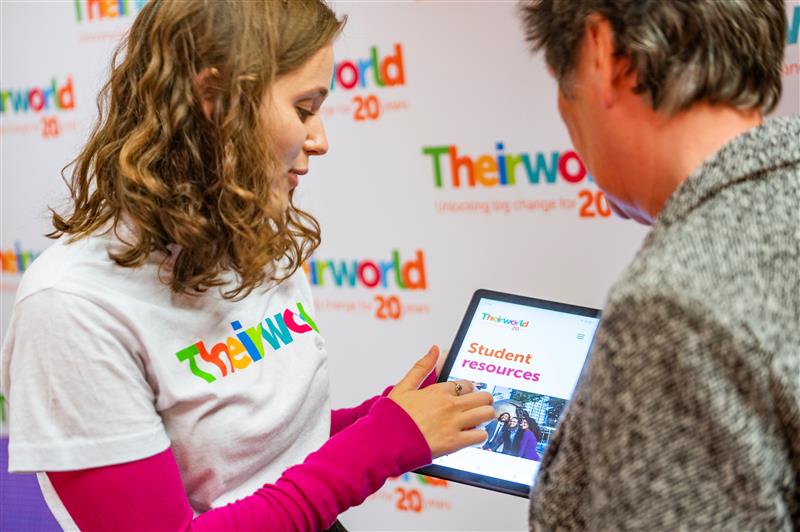 Take the test and discover how our Schools Hub helps students grasp the global education crisis
#LetMeLearn: the story of a global education campaign
#LetMeLearn: the story of a global education campaign