Rocket hits Aleppo primary school and kills at least eight children
Children in conflicts, Education in emergencies
---
Another day, another story of innocent children being killed in the Syria conflict - this time when rebel rocket fire reportedly hit a primary school in Aleppo.
---
At least eight children were killed today by rebel rocket fire that hit a primary school in the government-held west of Aleppo city, state media said.
State news agency SANA said 10 people had been killed and 59 wounded in the rocket fire on the Furqan neighbourhood.
The news agency reported additional rebel fire on other parts of west Aleppo, which is regularly targeted by the opposition forces that hold the eastern part of the divided city.
The Syrian Observatory for Human Rights, a Britain-based monitor, gave a toll of eight children killed, saying they were all aged between six and 12.
An AFP photographer at the school shortly after the attack saw adults rushing children away from the building and trying to comfort crying infants.
State television showed some of the wounded being treated in a hospital, including a child in a blue top whose face was covered in blood being attended on a stretcher.
In a corridor, a young boy in a red T-shirt with his arm in a make-shift sling was shepherded by his distraught mother, as another boy with his head bandaged was carried in.
Government forces are currently waging a ferocious assault against east Aleppo, targeting it with air strikes, barrel bombs and artillery fire.
They renewed their fire on the east last week, after a period of relative respite, in a bid to recapture the rebel-held side of the city.
The Observatory says at least 103 civilians have been killed in east Aleppo since government forces resumed the assault. 
© 1994-2016 Agence France-Presse
---
More news
Theirworld initiative helps to deliver $30m of computers to Ukrainian children
Theirworld initiative helps to deliver $30m of computers to Ukrainian children
Theirworld's mission to give children in crises a safe place to learn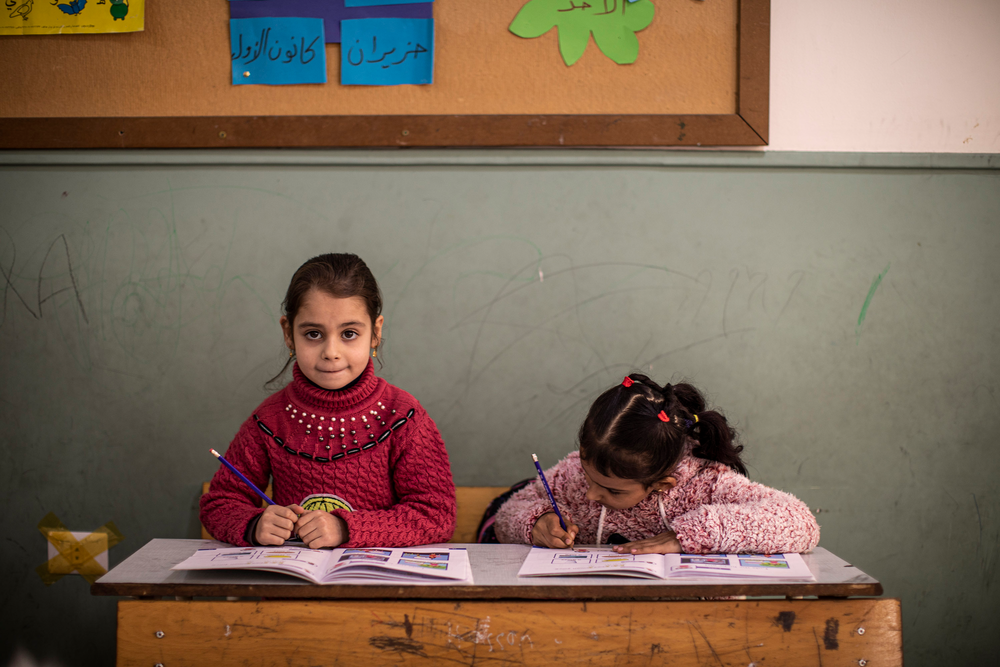 Theirworld's mission to give children in crises a safe place to learn