Learning centres to be opened for 200,000 Rohingya refugee children
Children in conflicts, Discrimination of marginalised children, Education Cannot Wait, Education in emergencies, Refugees and internally displaced people, Safe schools
About 1300 new centres will be added to provide education for children who have fled from ethnic violence in neighbouring Myanmar.
---
With thousands of Rohingya children having fled from ethnic atrocities in Myanmar, the number of "learning centres" in neighbouring Bangladesh is to be dramatically increased.
UNICEF currently runs 182 of them in Rohingya camps and makeshift settlements, providing education to 15,000 children.
But the United Nations children's agency plans to have 1500 centres in place to provide basic non-formal education for 200,000 children over the next year.
The centres are in the coastal Bangladeshi district of Cox's Bazar, where more than 250,000 Sohingya children have arrived from Myanmar since August 25.
Early education is given to children aged four to six, while older children up to 14 get a non-formal basic education.
"It is critical that these children, who have suffered so much in this crisis should have access to education in a safe and nurturing environment," said Edouard Beigbeder, UNICEF Representative in Bangladesh. 
"This is critical not just to provide them with a much-needed sense of normalcy now but so that they can build a future to look forward to."
Each learning centre operates three shifts, with each shift looking after 35 children.
Children learn English, Burmese, mathematics, science and arts. They also get psychosocial counselling and are taught hygiene and life skills.
UNICEF said it will work with Bangladesh's education ministry to provide early learning and non-formal basic education to all Rohingya children.
It will also provide support to schools in host communities and will work to recruit teachers among the Rohingya population.
UNICEF today launched an appeal for $76 million to cover the needs of 720,000 Rohingya children in Bangladesh who have recently arrived from Myanmar or who were already there.
Large numbers of Rohingya children have been arriving in Bangladesh alone after fleeing from the violence that erupted during a military crackdown on insurgents. 
Many of them are suffering from severe trauma and need urgent help to recover.
Half of Rakhine's roughly one million Rohinyga Muslim population has fled to Bangladesh, saying their villages were incinerated by the army and Rakhine mobs.
The Rohingya are a minority ethnic Muslim group who have lived in Rakhine state for generations – but they are not recognised by Myanmar.
60% of Rohingya children in Myanmar have never been to school and an estimated 80% of Rohingya people are illiterate.
Myanmar announced yesterday it has reopened schools for ethnic Rakhine children in townships affected by the violence. But those schools are for Buddhists and Hindus only. 
Rakhine education officials said: "We need to think about schools in Bengali villages."
The Rohingya are labelled by the state as "Bengalis" – stripping them of legal status in Myanmar.
---
More news
Theirworld initiative helps to deliver $30m of computers to Ukrainian children
Theirworld initiative helps to deliver $30m of computers to Ukrainian children
Theirworld's mission to give children in crises a safe place to learn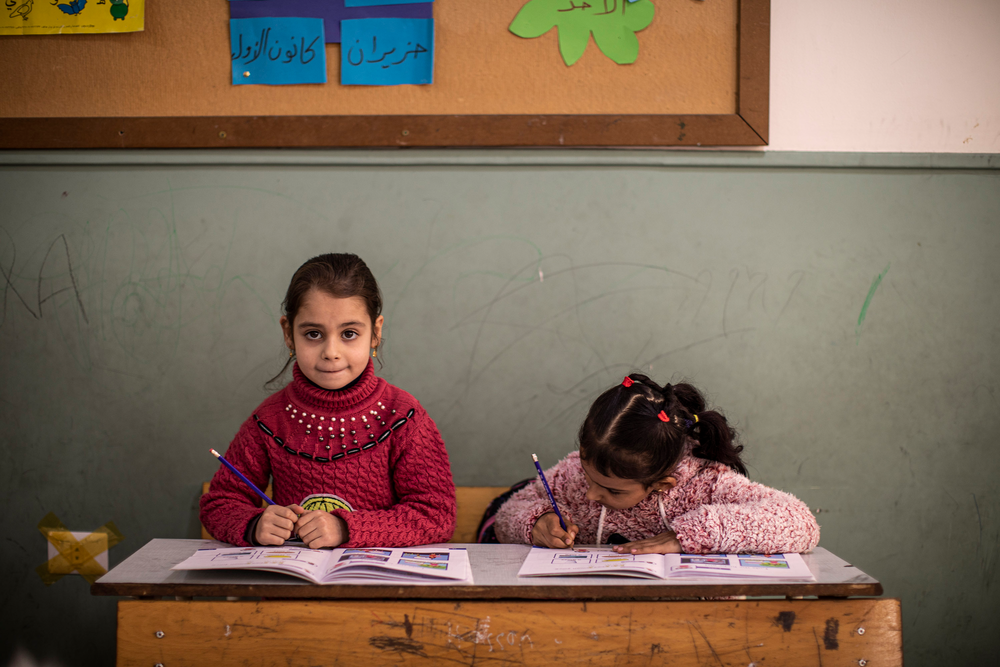 Theirworld's mission to give children in crises a safe place to learn