Steve Nguyen supports Safe Schools campaign with a new animated film
Celebrities, Children in conflicts, Education in emergencies, Refugees and internally displaced people, Safe schools, Safe Schools Declaration
The renowned animator and film-maker tells how he was inspired by the image of education flourishing in the midst of conflict.
---
When conflict rages, children need safe schools – where they can learn, be with their friends and escape from the trauma.
Theirworld's Safe Schools campaign is about helping children who live with conflict and violence to enjoy their right to quality education, free from attack or abuse.
To support the campaign and our Safe Schools petition, we asked film-maker Steve Nguyen to produce a new animated film.
Steve is a Theirworld Ambassador and we've worked with him before on other education campaigns, so we were excited to see what he would come up with.
The result is a beautifully simple but effective video that has already been watched more than 190,000 times on Steve's Instagram account.
Click on the image below to watch it – then find out what the thinking was behind the idea.
Steve – a renowned director, writer and producer who co-founded Studio APA in the United States – first worked with Theirworld in 2015.
He made the inspiring RISE #UpForSchool film that told how three of our Global Youth Ambassadors struggled against incredible odds to get an education. Then he turned the stories of other Global Youth Ambassadors into a comic-style series called Presenting.
Steve was excited and challenged to be asked to help support the Safe Schools campaign. 
Increasing numbers of children are faced with their schools being attacked, bombed or occupied by military forces around the world.
More than 70 countries have signed up to the Safe Schools Declaration – a commitment to protect education and stop military use of schools. But of the five permanent members of the United Nations Security Council, only one has signed. The Safe Schools petition urges Russia, China, the United States and United Kingdom to follow France's leadership.
On the new Safe Schools campaign film, Steve said: "I was fascinated by a short video about how an artist in Germany started a project where he utilised the materials from soil and transformed them into crayons. 
"When Theirworld approached me with the opportunity to come up with a simple idea to represent their Safe Schools campaign, I thought it would be cool to tie this unique process into the notion that soil is the foundation of our planet. It embodies the fertility, the past, present and future of life. 
"Like our flowers and crops need soil to grow, children need a solid foundation like schools to flourish and cultivate. It is imperative to protect these schools for the sake of our children's future. 
"If our respective governments and representatives prioritise our youth and their development, the possibilities could be beautiful. 
"That is why I wanted crayons growing from the soil to symbolise beautiful possibilities that could manifest in the midst of these strife-torn environments."
---
More news
Theirworld initiative helps to deliver $30m of computers to Ukrainian children
Theirworld initiative helps to deliver $30m of computers to Ukrainian children
Theirworld's mission to give children in crises a safe place to learn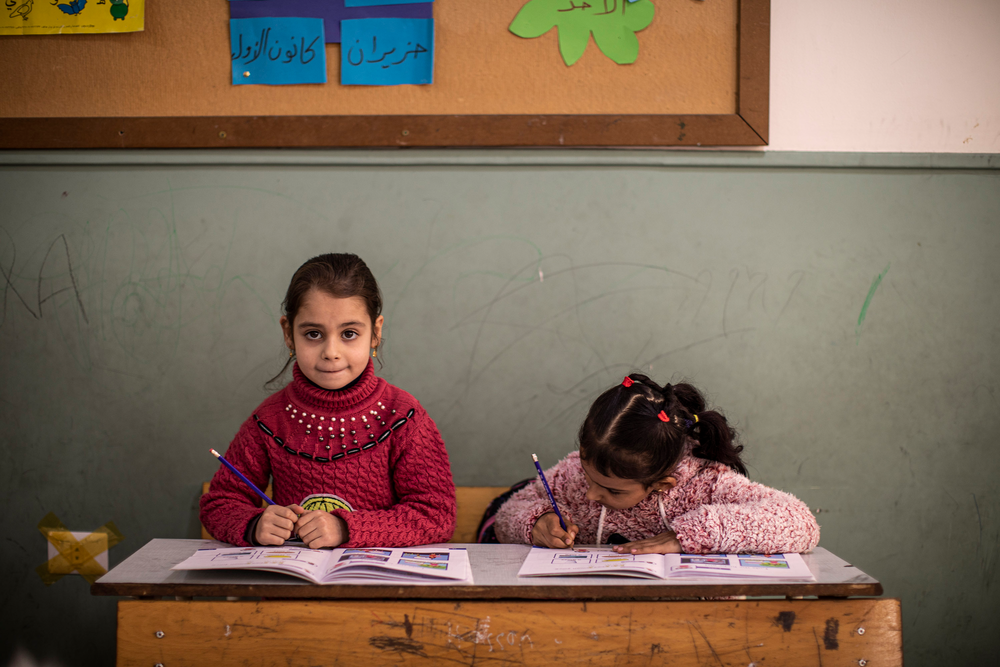 Theirworld's mission to give children in crises a safe place to learn