Sarajevo museum shows the impact of war and trauma on children
Children in conflicts, Education in emergencies, Safe schools, Safe Schools Declaration
---
Having just won a European prize, the Bosnian museum is now collecting items from children affected by conflicts in other countries including Syria.
---
In just a year, a small Bosnian museum dedicated to the experience of growing up during the Balkan wars has opened its doors, won a best European museum prize and decided to go global.
The War Childhood Museum in Sarajevo, a trove of memorabilia from Bosnians whose childhood was traumatized by the 1990s war, has started collecting personal items from children affected by other wars, such as those in Syria and Ukraine.
The idea was born out of the experience of the museum's founder Jasminko Halilovic and has become a long-term project to create the world's largest archive on the impact of war on children.
"Speaking about the war from a child's perspective is the most powerful anti-war message," 27-year-old Halilovic told Reuters. He said that giving away personal items also helped children cope with the trauma of war.
The Bosnian 1992-95 war was Europe's bloodiest since World War Two. The museum has collected more than 4000 exhibits donated by children who endured it and over 150 hours of a video archive of oral history interviews. Halilovic said the items from other conflicts could be put on display next year.
Siege of Sarajevo
Over 1000 children were reportedly killed in the 1992-95 siege. Many schools were attacked and destroyed, and classes were held in basements and shelters. 
Of the estimated 65,000 to 80,000 children in the city, at least 40% were shot at by snipers, 51% saw someone killed and 39% witnessed a family member killed.
Source: UNICEF
Among the artefacts is a perfume bottle donated by 10-year-old Syrian girl Yehya from Homs. It belonged to her father, who was killed going to work, and its scent used to bring back memories in Lebanon, where she found a refuge.
"The notion that we have such a museum in Bosnia opened a window of hope to the Syrian children in Lebanon that the war in Syria will also come to an end and they could make something similar," Amina Krvavac, the museum's executive director, said.
The museum's current exhibit showcases around 50 items hanging from the ceiling, such as a bright blue "dress of spite" worn by a Sarajevo girl to defy snipers, or ballet shoes in which another danced "to disconnect from reality", set on simple white pedestals against a minimalist grey backdrop.
The Council of Europe this week picked the museum for its annual prize among 40 candidates as "a truly inspiring example of a grassroots initiative".
The judges praised its potential to become "a powerful self-sustained model of civic initiative" and said it offered an example that could be replicated in war zones worldwide.
The project encountered political obstructionism, a protracted struggle to secure adequate space and lack of institutional support until it turned to a combination of crowdfunding, international aid and voluntarism. 
---
More news
Theirworld initiative helps to deliver $30m of computers to Ukrainian children
Theirworld initiative helps to deliver $30m of computers to Ukrainian children
Theirworld's mission to give children in crises a safe place to learn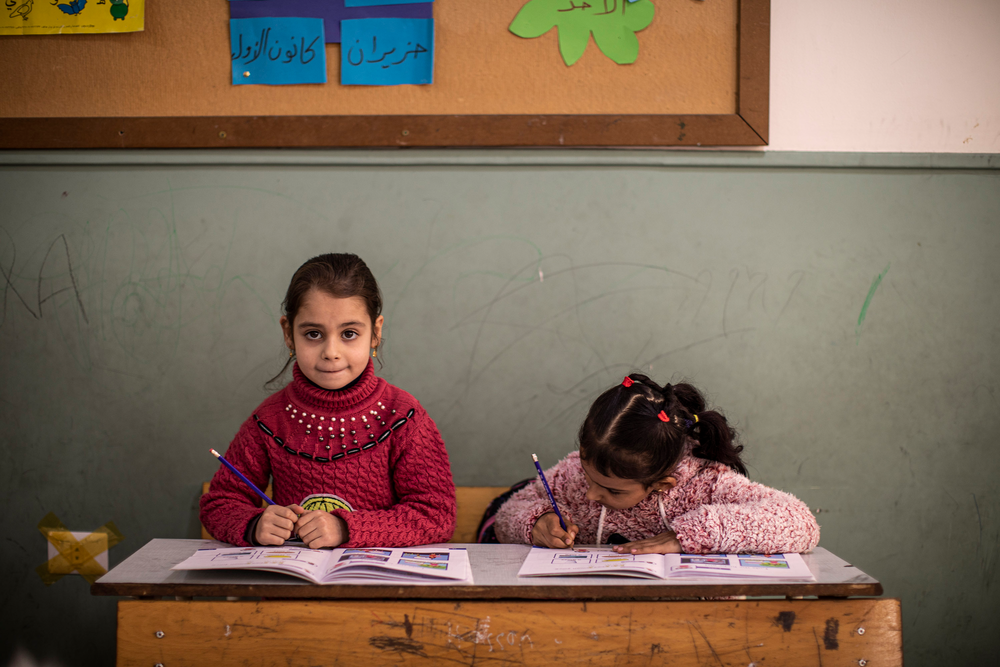 Theirworld's mission to give children in crises a safe place to learn