Satellite images show devastating scale of Boko Haram massacre
Children in conflicts, Safe schools
Infrared mage of Doron Baga taken on January 2 shows healthy vegetation in red Source: DigitalGlobe
Image of Doron Baga taken on January 7 shows large numbers of buildings destroyed
Witnesses said children were killed or captured and schools destroyed when Boko Haram gunmen went on a murderous four-day rampage through two Nigerian towns.
The human rights group Amnesty International today released satellite images which it says are "indisputable and shocking evidence" of the scale of the attacks.
Before and after images of Baga and Doron Baga show the effect of a series of Boko Haram attacks that began on January 3. Reports last week said as many as 2000 people had been killed – but the Nigerian government put the figure was 150.
Amnesty International says more than 3700 structures in the towns have been damaged or completely destroyed. It said other nearby towns and villages were also attacked.
Daniel Eyre, the organisation's Nigeria researcher, said: "These detailed images show devastation of catastrophic proportions in two towns, one of which was almost wiped off the map in the space of four days.
The yellow dots show destroyed buildings in Baga and Doron Baga Source: DigitalGlobe
"Of all Boko Haram assaults analysed by Amnesty International, this is the largest and most destructive yet. It represents a deliberate attack on civilians whose homes, clinics and schools are now burnt-out ruins."
Boko Haram – whose name means "Western education is sinful" – has often targeted schools during its five-year campaign to establish an Islamic state, which has left thousands dead. The new images come just days after reports that the group had used three young girls as suicide bombers. Three girls said to be about 10 years old blew themselves up in Maiduguri, Borno state, and Potiskum, Yobe state. The explosions killed at least 20 people.  
Boko Haram militants are have increasingly been using such shock tactics. In November a bombing at a school assembly in Potiskum killed at least 47 people, most of them students. The group made worldwide headlines in April when they attacked a girls' school in Chibok, Borno state, and kidnapped more than 200 students. Despite the global #BringBackOurGirls campaign, the girls are still missing.
A World at School is part of a Safe Schools Initiative collaboration which has been working to set up hundreds of secure schools in Nigeria's most dangerous areas. In November the first students were enrolled in the programme.
The Amnesty International images were taken on January 2 and 7. In Baga, a densely populated town less than two square kilometres in size, approximately 620 structures were damaged or completely destroyed by fire.
Images of Baga taken on January 2 and 7 show heavily burned areas of the town Source: DigitalGlobe
In Doron Baga more than 3100 structures were damaged or destroyed by fire, affecting most of the four square kilometre town. Amnesty International said: "Many of the wooden fishing boats along the shoreline, visible in the images taken on January 2, are no longer present in the January 7, images tallying with eye witnesses' testimony that desperate residents fled by boat across Lake Chad."
Amnesty International said: "The destruction shown in these images matches the horrific testimonies that Amnesty International has gathered. Interviews with eyewitnesses as well as with local government officials and local human rights activists suggest that Boko Haram militants shot hundreds of civilians."
One wtiness in Baga said gunmen shot  indiscriminately, killing even small children and a woman who was in labour. Another said: "I don't know how many but there were bodies everywhere."
After the Baga attack, witnesses described how militants drove into the bush rounding up women, children and the elderly who had escaped. According to one woman who was detained for four days: "Boko Haram took around 300 women and kept us in a school in Baga. They released the older women, mothers and most of the children after four days but are still keeping the younger women."
---
More news
Theirworld initiative helps to deliver $30m of computers to Ukrainian children
Theirworld initiative helps to deliver $30m of computers to Ukrainian children
Theirworld's mission to give children in crises a safe place to learn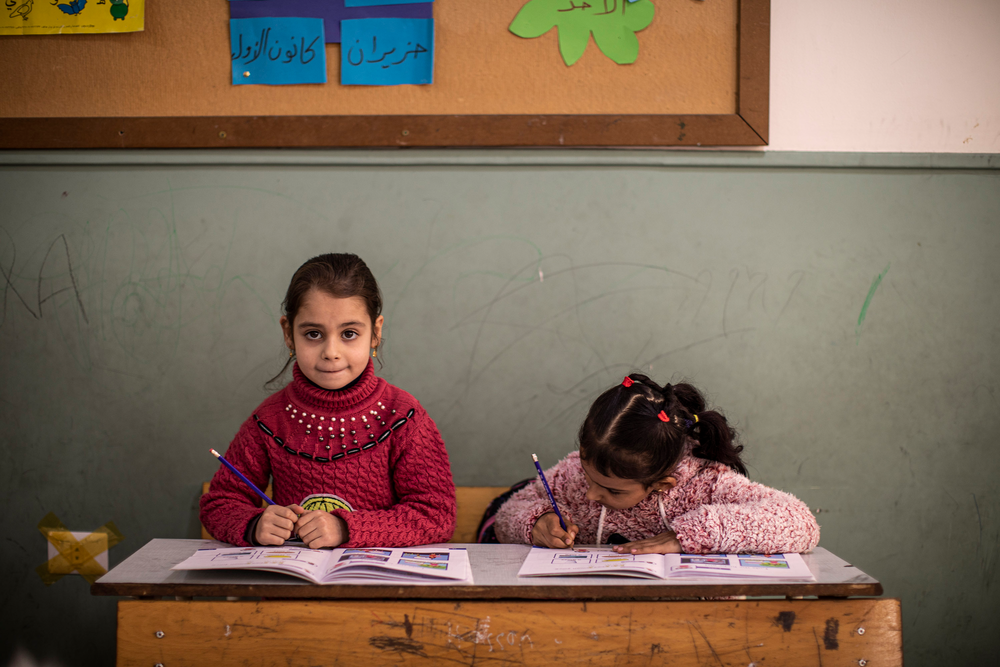 Theirworld's mission to give children in crises a safe place to learn