Save our school: Bedouin children's plea to Angela Merkel
Refugees and internally displaced people
---
The students' appeal came ahead of a visit by the German leader to Israel, which plans to demolish the West Bank school and village.
---
Bedouin children have appealed to German chancellor Angela Merkel to help save their school and village from being bulldozed by Israel.
As she prepared to visit Israel tonight with several of her government ministers, the students held up posters of Merkel at Khan al-Ahmar in the occupied West Bank.
"When I walk to school every day, I'm afraid my school will already have been demolished," said Muna Abu Dahouk, 12.
Nisreen Abu Dahouk, 15, said: "We are trying to get ahead. They saw us getting an education and now they want to demolish the school and our houses. Why?"
Khan al-Ahmar's 180 residents, backed by foreign activists who have gathered at the site, have been waiting for bulldozers to move in after an October 1 deadline from Israel for the Palestinian villagers to demolish their own homes expired.
Israel says the Bedouin village, located in a strategic spot east of Jerusalem near Israeli settlements and on the road to the Dead Sea, was constructed illegally.
The village includes an iconic school made from tyres and mud that has about 170 students from Bedouin communities.
In July, the students started the school year early in an effort to stop the planned demolition.
The European Union has said knocking down the school would "severely impact" on the children's right to education. Israel has routinely bulldozed Palestinian homes and schools – more than 60 schools in the West Bank face demolition or shutdown orders.
Amnesty International has called the Israeli plan a "forcible transfer" and "war crime".
Merkel is due in Israel tonight for talks with Prime Minister Benjamin Netanyahu and a government-to-government meeting of Israeli and German ministers.
There was no word from Israel yesterday on when the village would be razed amid speculation by pro-Palestinian activists that the eviction would not be carried out until after Merkel leaves late tomorrow.
The United Nations, EU and human rights groups have urged Israel not to demolish Khan al-Ahmar, citing the serious impact on the community and prospects for peace. The expulsion plan includes relocation to an area about seven miles away next to a landfill.
Village residents say it is nearly impossible for Palestinians to obtain building permits from Israeli authorities in around 60% of the West Bank where they maintain full control.
---
More news
Theirworld's mission to give children in crises a safe place to learn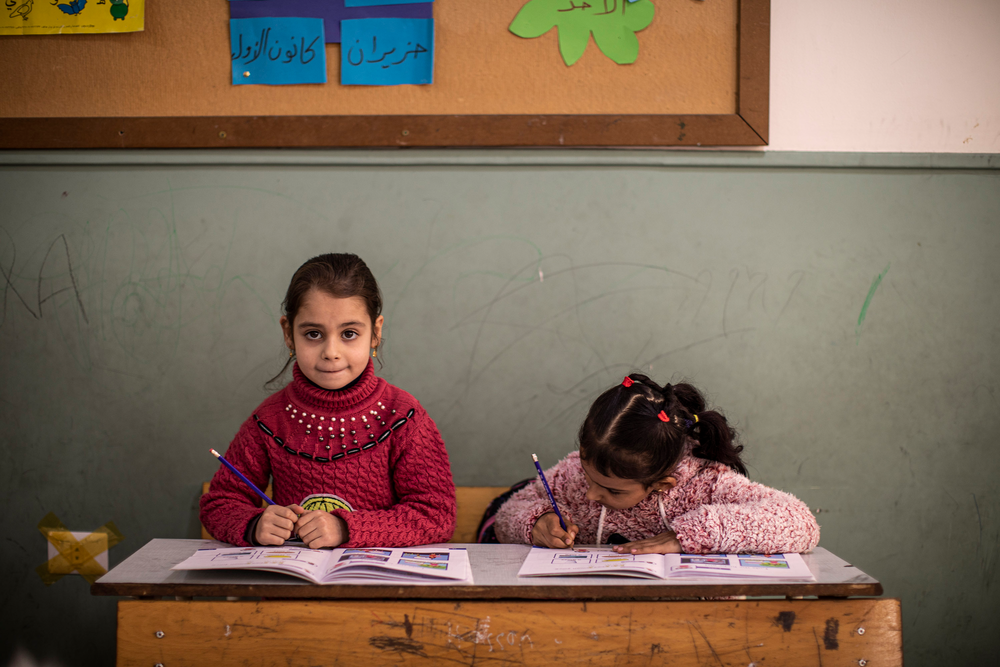 Theirworld's mission to give children in crises a safe place to learn
World Refugee Day: ACE project helps children to integrate and learn in Greece
World Refugee Day: ACE project helps children to integrate and learn in Greece