Hundreds of schools reopen after devastating floods in India
Children's welfare after natural disasters, Education in emergencies, Refugees and internally displaced people
---
Many children lost their uniforms and school books when their homes were destroyed - they will also need counselling to deal with their trauma.
---
The majority of schools in India's Kerala state have reopened – three weeks after the worst floods for a century left more than 1.4 million people homeless.
About 650 schools were affected by the monsoon deluge. All but 211 of them welcomed students back yesterday and the remainder are expected to be operating next week.
"Today there will be no classes. Instead it will be more of an emotional counselling as a good number of these young minds have suffered on account of the rains and floods," said Education Minister C. Raveendranath.
"When I visited many relief camps in the past week, several students came up to me asking if they will be able to return to schools."
The annual 10-day Onam festival holidays were brought forward after the floods, with many of Keralar's schools and colleges being used as shelters for the homeless. 
But alternative accommodation was found for displaced families and most of the schools were cleaned up and sanitised by an army of tens of thousands of volunteers, including students.
But they still face many problems before classes can return to normal. A vast amount of desks, text books and other equipment have been damaged or destroyed.
Sajoy George, a teacher at a school in Paravoori told NDTV: "We've lost everything in the muddy water, including creative works of our children, their library and digital classrooms."
Children also lost school books and uniforms when their homes were damaged in the floods, which killed more than 470 people.
A Class 9 student said: "I have lost everything and this uniform I am wearing was given to me by authorities. All my books and certificates were washed away." 
The state government said children will be provided with new uniforms, books and replacement certificates. Meanwhile, volunteers are copying out the contents of text books to give to children who lost theirs.
Schools have been asked to look out for signs of trauma among their students, said the State Commission for Protection of Child Rights.
Child counsellor Dr John Peringamala told the Onmanorama website: "Many kids are having nightmares about the rising waters. 
"These kids have seen waters rising right in front of their eyes. Some have had their dear ones killed by the flood."
In the wake of a natural disaster, education can give displaced or traumatised children a sense of structure and direction. A safe place to play and learn can help them heal by providing a return to familiar routines.
The charity Christian Aid said it fears about 200,000 people will be unable to return home for at least six months.
"The floodwaters have receded but left severe damage," said Madara Hettiarachchi, Head of Humanitarian Programmes. 
"They will have to live in temporary shelters or other temporary accommodation until their homes are safe enough for return."
---
More news
Theirworld's mission to give children in crises a safe place to learn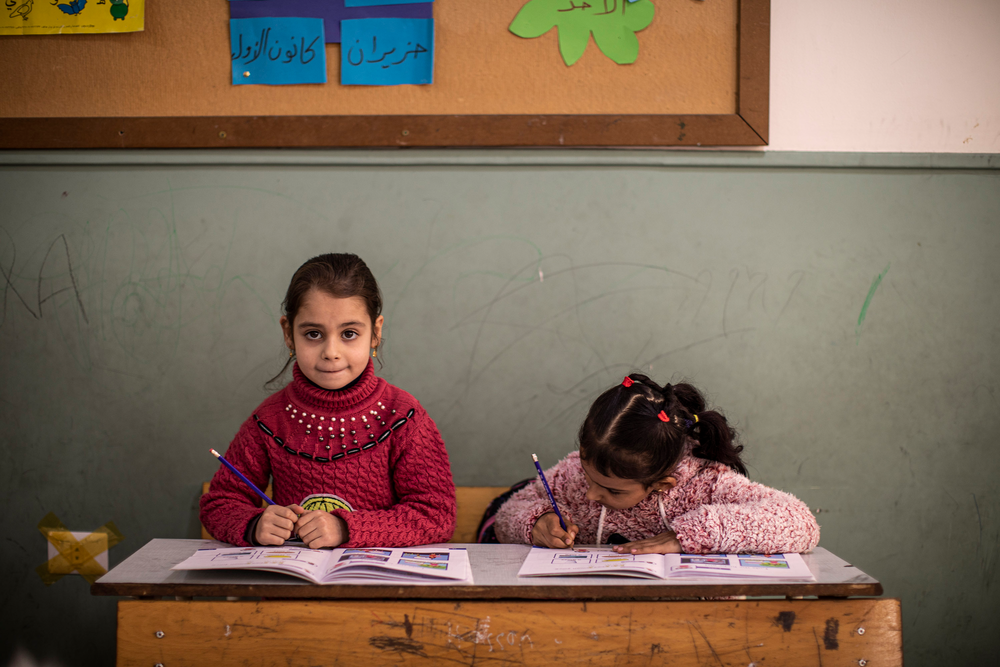 Theirworld's mission to give children in crises a safe place to learn
World Refugee Day: ACE project helps children to integrate and learn in Greece
World Refugee Day: ACE project helps children to integrate and learn in Greece