Global powers 'must do more to protect education from attacks'
Children in conflicts, Education Cannot Wait, Education in emergencies, Refugees and internally displaced people, Safe schools, Safe Schools Declaration
With the schooling of 75 million children disrupted by violence, those who commit crimes against education must be brought to justice, said campaigner Sheikha Moza.
---
Global action is needed to protect education during conflicts and to stop schools from being attacked.
That was the message today from education campaigner Sheikha Moza bint Nasser of Qatar, as she called on the world's most powerful nations to bring to justice anyone who commits crimes against education and children.
She said education was being used as "an instrument of war" and added: "We need to prevent attacks on education. We need to make children safe as they learn."
The founder of the Education Above All foundation was addressing a seminar in Holland aimed at protecting education in conflict and strengthening international laws.
One in four of the world's school-aged children live in countries affected by conflicts – and 75 million have their education disrupted by wars and violence each year.
Hundreds of children have been killed and thousands of schools damaged or destroyed in recent months in Syria, Nigeria, Yemen, Afghanistan and other countries.
Sheika Moza's challenge comes after the Inquiry on Protecting Children in Conflict was unveiled at the United Nations last month by Gordon Brown, UN Special Envoy for Global Education.
Supported by Theirworld and Save the Children UK, the inquiry will feature legal experts, globally influential policy-makers, thinkers and activists.
Its mission is to examine ways to protect children in conflicts and ensure that those who abuse them are held to account.
Brown said the inquiry "will consider what may be done to strengthen the current framework for the protection of children and to hold the perpetrators of atrocities to account".
In The Hague today, Sheikha Moza's comments echoed that goal when she said international governing bodies – including the UN Security Council – must do more to ensure those who carry out attacks on education are held responsible for their actions.
She said: "Now, more than ever, we need to reassert our common goal – to protect education during war. To provide education even in conflict and insecurity. This is when it is most difficult, and yet most urgent, to build sustainable peace."
The seminar also included contributions from Fatou Bensouda, International Criminal Court Prosecutor; Graça Machel, founder of the Graça Machel Trust; Forest Whitaker, film star, activist and UN special envoy; Laila Bokhari, Norway's State Secretary; and Kevin Watkins, CEO of Save the Children UK.
Graca Machel said: "We have seen again and again how nation states and armed groups target education and, although condemnatory words are issued, no action is taken. This cannot go on."
Forest Whitaker, Founder of the Whitaker Peace & Development Initiative, said: "I have seen first-hand how conflict and violence destroys young lives. Without access to quality education, rebuilding lives is almost impossible."
Kevin Watkins told the seminar: "Schools should be spaces of safety and learning. Yet attacks on schools, and the killing and maiming of school children, are conducted with impunity. 
"We need to collectively stand up for children, protect their rights and hold accountable those responsible for these contemptible attacks."
---
More news
Theirworld initiative helps to deliver $30m of computers to Ukrainian children
Theirworld initiative helps to deliver $30m of computers to Ukrainian children
Theirworld's mission to give children in crises a safe place to learn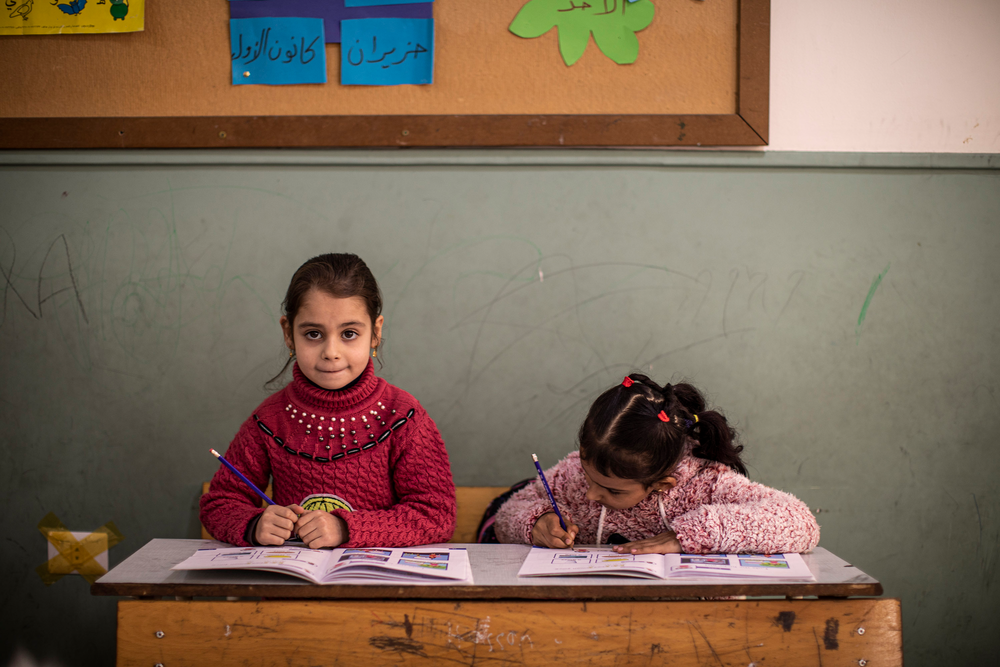 Theirworld's mission to give children in crises a safe place to learn