Simple toy that helps children in DRC to recover from trauma of war
Child soldiers, Children in conflicts
A toy designed by a Scottish student is being used to help schoolchildren affected by war recover from their trauma.
Bethany Frank came up with the idea of simple but colourful cylinders that can be used as drums, toys and containers – and they went down a treat with youngsters in the Democratic Republic of Congo.
Bethany, who has just graduated from Napier University in Edinburgh, developed PlayGarden after being involved with the charity Justice Rising, which opposes sexual slavery and helps to rescue children at risk and give them access to quality education.
She said: "I have always been interested in people doing work in intense areas. I visited DRC with Justice Rising and saw children who experienced trauma due to the ongoing war.
"Their play facilities are highly limited, encouraging me to provide something playful and beneficial. When I came back from that trip, I looked into the psychology of play and started doing designs for lots of different play ideas."
Justice Rising has two schools in the eastern region of DRC and in 2012 began a programme for child soldiers who had been helped to leave the militia. They are given schooling in Goma.
Bethany, who is 21, revisited DRC in October last year and asked a group of children traumatised by war what they would want to play with. And so the concept of PlayGarden was born.
She said: "I began to think about how to manufacture the cylinders – using offcuts of pipes from petrochemical companies and giving them a social impact opportunity too.
Children have fun rolling the toys outside their school
"A friend then took them out to DRC and tested them on the children and got their feedback. They used them for a variety of things – they drummed on them, danced around, used them to get echoes.
"PlayGarden can include spatial awareness games that have been shown to reduce the likelihood of reliving symptoms associated with post-traumatic stress disorder from developing."
Justice Rising's clinical physiologist Dr Sarah Wittaker-Howe said: "From my clinical opinion, PlayGarden provides a space for children to continue in normal childhood development, which has been shown to increase the likelihood for coping and recovering from traumatic experiences.
"It also encourages supportive social relationships by using the equipment together. This is a big factor to both reduce the risk for PTSD but also increase the likelihood of coping and recovering from PTSD symptoms."
Bethany Frank with a set of her PlayGarden cylinders
Bethany has just visited DRC again and asked the teachers what they thought of PlayGarden.
This what they said: "The kids really love it but there are only nine pieces and we have 300 children so we would really love more. The children use them a couple times a week for assemblies and if they put on shows, they are mostly used as drums.
"PlayGarden has made a difference to the way that they sing and dance, entertaining them for even longer." 
Sadly, the use of children by armed groups in DRC remains a major problem, according to a United Nations report released on July 21.
The 5th Report on Children and Armed Conflict in DRC revealed there were almost 4200 cases of recruitment and use of boys and girls by armed groups and government armed forces. One in three cases involved children below the age of 15.
There were also hundreds of reported cases of rape and sexual violence against children.
You can learn more about the concept and design of PlayGarden at BethanyFrankDesign.com.
---
More news
Theirworld initiative helps to deliver $30m of computers to Ukrainian children
Theirworld initiative helps to deliver $30m of computers to Ukrainian children
Theirworld's mission to give children in crises a safe place to learn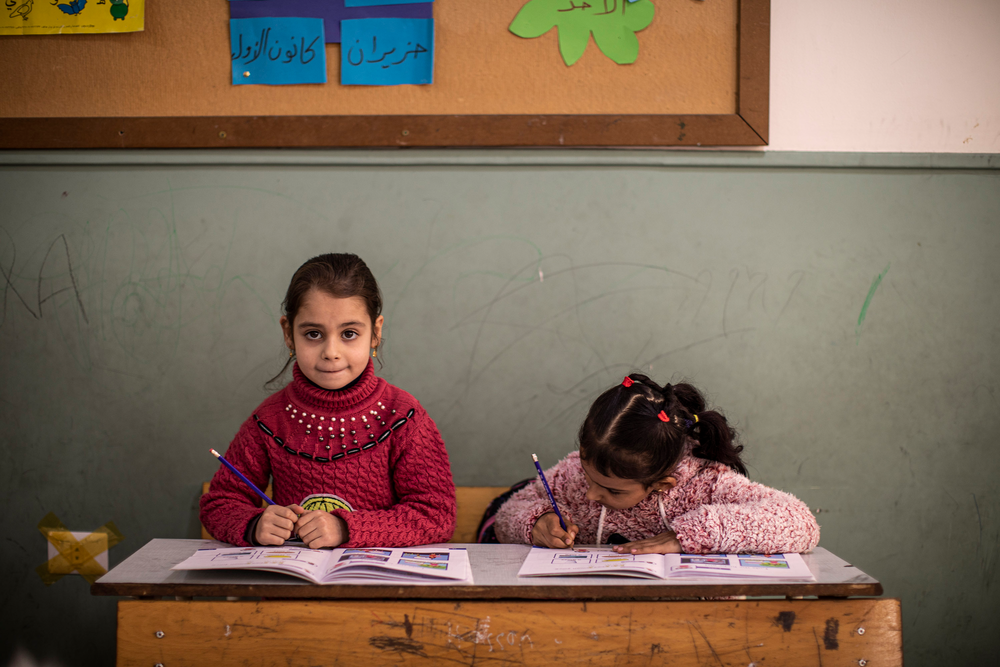 Theirworld's mission to give children in crises a safe place to learn