'Sincere efforts' to help 3m children out of school in Pakistan's Sindh province
Barriers to education, Discrimination of marginalised children, Education funding, Girls' education, Right to education, Teachers and learning
Sindh's education minister said the province was taking part in a nationwide enrolment drive to get every child into school.
---
The education minister of Pakistan's Sindh province has promised that "sincere efforts" are being made to help three million children who are out of school.
Jam Mehtab Dahar revealed to lawmakers yesterday that 2,876,324 children are not getting an education – but said Sindh was taking part in a nationwide enrolment drive to get every child into school.
"We are making sincere efforts," he said. "We are confident we'll achieve the target pretty soon."
Dahar said 582 schools had been "adopted" by organisations and individuals. This is an initiative where the adopter takes on a school and works with the local community and the provincial government to improve it.
Sindh – the most urbanised and industrialised province – has been tackling the education crisis in various ways, including increasing its spending on education by 24% last month. 
In 2014, the provincial government admitted that at least 40% of schools were shut and more than 100,000 teachers were "ghost employees who are taking hefty salaries for doing nothing".
Elsewhere in Pakistan, the Benazir Income Support Programme (BISP) targeted the enrolment of 1.6 million underprivileged children in primary schools. BISP enrolls children aged five to 12 into primaries and pays their family a quarterly sum if they attendance is at least 70%.
In Khyber Pakhtunkhwa province, a record 151,000 students have migrated from private schools to government schools.
KP Governor Iqbal Zafar Jhagra launched the 100% Enrollment Campaign in schools of the Federally Administrated Tribal Areas (FATA) in April – starting with nursery class enrolment and providing free bags and books. 
"There is no dearth in talent among FATA students. They can compete at all levels", he said. 
Educating girls was declared a national focus in March – when lawmakers from all four provincial assemblies agreed to make it a political priority. Only about half of girls enrol in schools in Pakistan, according to a report by Oxfam in Pakistan and the Institute of Social and Policy Sciences.
Attacks by the Taliban and other militant groups have had a devastating effect on girls' education. 
"The Taliban and other militants have repeatedly committed horrific attacks on Pakistani schools, depriving students of their lives as well as their educations," said Bede Sheppard, child rights deputy director at Human Rights Watch. 
---
More news
Skills for the future give young people the best chance of success
Skills for the future give young people the best chance of success
Take the test and discover how our Schools Hub helps students grasp the global education crisis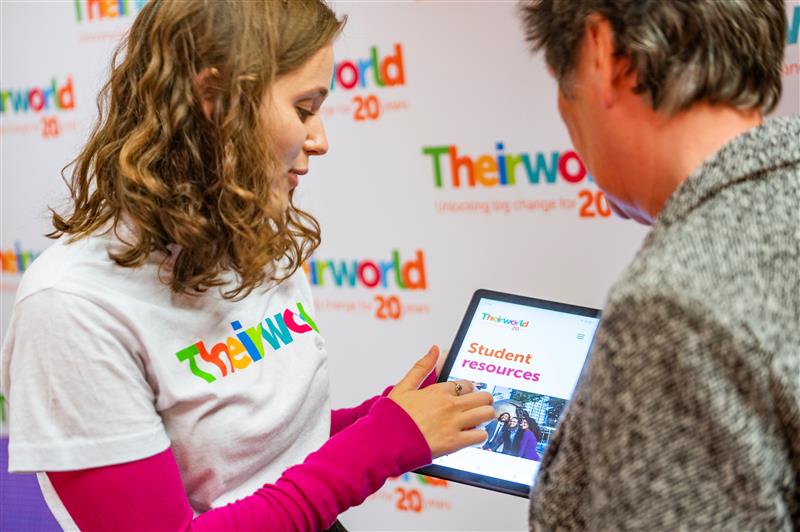 Take the test and discover how our Schools Hub helps students grasp the global education crisis