Al-Shabaab targets child recruits and schools in Somalia, says rights group
Child soldiers, Children in conflicts, Education in emergencies, Safe schools, Safe Schools Declaration
---
Witnesses told Human Rights Watch that students were forcibly taken from schools and communities were ordered to hand over children.
---
Children and education have been under attack for months in Somalia from the Islamist militant group Al-Shabaab.
Families are being forced to hand over children for recruitment, while many others have fled from their communities to avoid being made to join, according to Human Rights Watch.
At least 50 boys and girls were forcibly taken from two schools in Burhakaba district by Al-Shabaab fighters, said witnesses. A teacher in the same village was then told he would be beaten if he didn't hand over his students.
The teacher, who refused, told Human Rights Watch: "They wanted 25 children ages eight to 15. They didn't say why but we know that it's because they want to indoctrinate them and then recruit them. 
"After they hit me, some of the children started crying and tried to run out of the classroom. But the fighters were all around. They caned a seven-year-old boy who tried to escape."
Human Rights Watch spoke to residents in the Bay Region districts of Berdale, Baidoa and Burhakaba. They said that since September Al-Shabaab has been ordering communities and teachers to provide children for recruitment.
Laetitia Bader, senior Africa researcher at Human Rights Watch, said: "Al-Shabab's ruthless recruitment campaign is taking rural children from their parents so they can serve this militant armed group. 
"To escape that cruel fate, many children have fled school or their homes."
Al-Shabaab said in April last year that it had introduced a new curriculum for primary and secondary schools in areas under its control. It said "foreign teachings" had been removed.
Somalia is one of 72 countries that has signed the Safe Schools Declaration – a commitment to protect education and stop military use of schools. 
Of the five permanent members of the United Nations Security Council, only one has signed. Theirworld's Safe Schools petition urges Russia, China, the United States and United Kingdom to follow France's leadership.
---
More news
Theirworld initiative helps to deliver $30m of computers to Ukrainian children
Theirworld initiative helps to deliver $30m of computers to Ukrainian children
Theirworld's mission to give children in crises a safe place to learn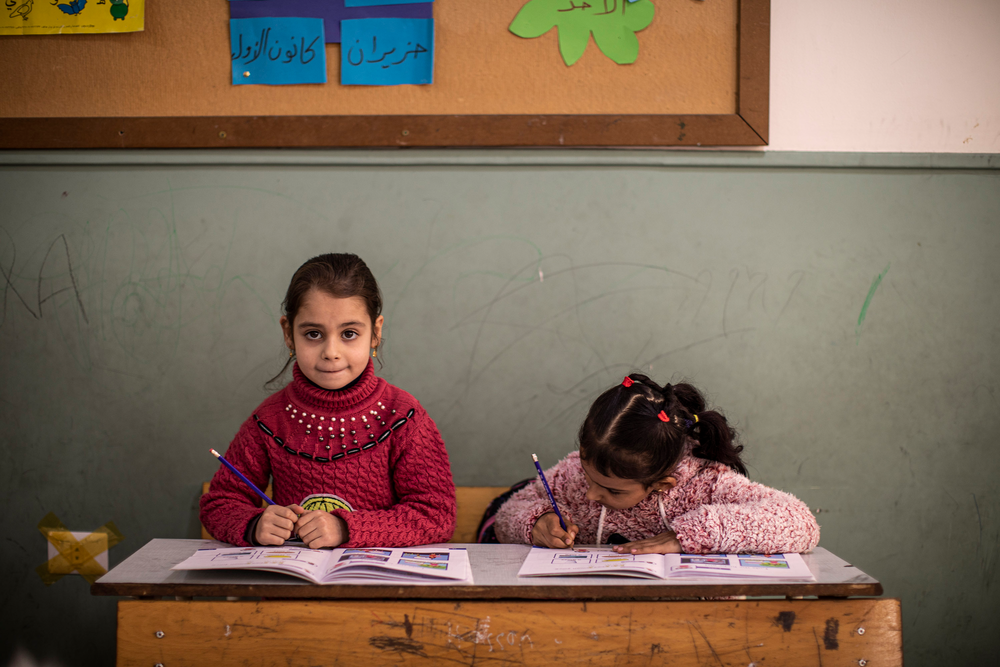 Theirworld's mission to give children in crises a safe place to learn