Students killed as Taliban gunmen storm college campus in Pakistan
Children in conflicts, Education Cannot Wait, Education in emergencies, Safe schools, Safe Schools Declaration
---
The attack happened in the northern city of Peshawar, where more than 130 children were killed by the Taliban at a school in 2014.
---
Education in Pakistan has come under attack again – with several students reported killed when Taliban gunmen stormed a college campus today.
At least nine people are believed to have died and dozens more were wounded during the assault in the northern city of Peshawar – scene of the school attack in 2014 that left more than 130 children dead.
"We were sleeping when we heard gunshots," said student Ahteshan ul-Haq, who was injured today at the Agriculture Training Institute. 
"I got up and within seconds everybody was running and shouting 'the Taliban have attacked'."
He said the university hostel usually houses nearly 400 students – but most had gone home for the Eid-e-Milad holiday weekend and only about 120 students remained.
Spokeswomen for two Peshawar hospitals said they had received nine bodies and were treating 38 injured people, including several in critical condition. Reports said at least six of the dead were students.
The Pakistani Taliban has been attacking schools and educational facilities for years – disrupting the education of hundreds of thousands of children, mainly girls. 
Last year a Taliban commander said: "We will continue to attack schools, colleges and universities across Pakistan as these are the foundations that produce apostates."
3 terrorists entered Agriculture Training Institutes wearing Burqas on main University Road #Peshawar, Police and other Security Agencies responded immediately, operation is in progress; currently 1 terrorist is neutralised #KPPolice

— KP Police (@KP_Police1) December 1, 2017
The 2014 attack on the Army Public School in Peshawar shocked the world and led to hundreds of thousands of people honouring the victims' memory by signing Theirworld's #UpForSchool Petition.
More than 100 state schools were renamed in honour of victims of the massacre.
In today's incident, at least three gunmen disguised in burqas arrived at the college in an auto-rickshaw at about 8am, said Peshawar police chief Tahir Khan. They shot and wounded a guard before entering the campus.
Three suicide jackets and 20 grenades were recovered from the bodies of the terrorists, as well as small arms and ammunition, said Khan.
The gunmen were killed within two hours by police and soldiers, according to the Pakistani military.
Noor Wali, a 19-year-old student at the college, told the AFP news agency he was woken by gunshots.
"I rushed to the door and saw a fountain of blood pumping out of the shoulder of my roommate who was standing outside the room," he said.
He and another student rushed to his aid and hid from the gunmen for almost an hour before they were rescued by security forces.
Noor added: "We took shelter inside the bedroom and were begging the injured student not to make any sound as the terrorists might hear it and kill us."
The Pakistani Taliban claimed responsibility, saying they had targeted a safe house of the military's Inter-Services Intelligence agency. They are fighting to topple the government and install a strict interpretation of Islamic law.
---
More news
Theirworld initiative helps to deliver $30m of computers to Ukrainian children
Theirworld initiative helps to deliver $30m of computers to Ukrainian children
Theirworld's mission to give children in crises a safe place to learn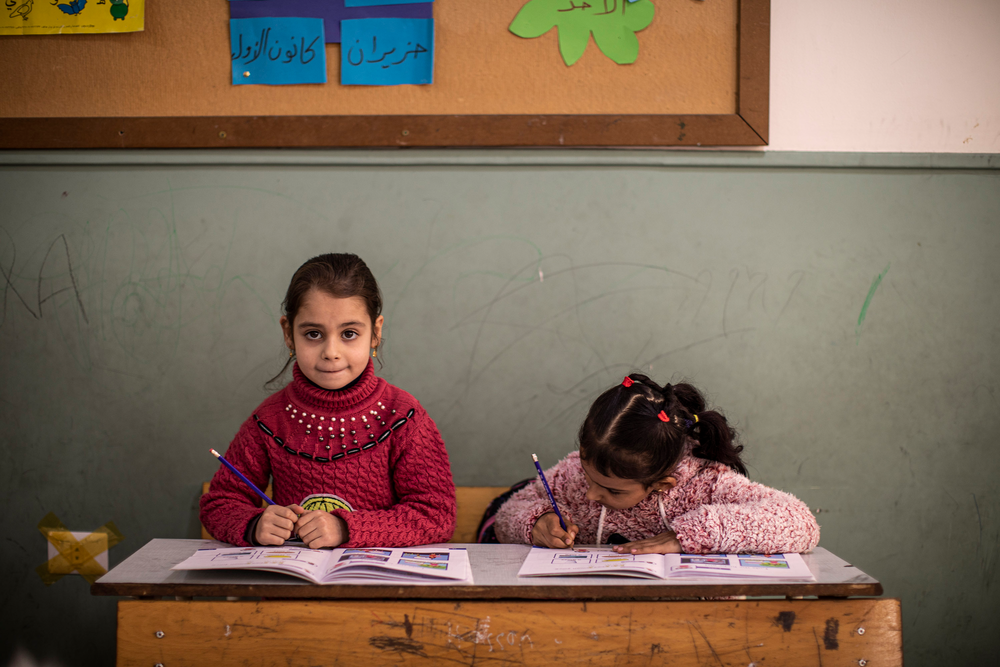 Theirworld's mission to give children in crises a safe place to learn