Five students missing and principal injured after gunmen attack school in Cameroon
Children in conflicts, Education in emergencies, Safe schools, Safe Schools Declaration
---
They had defied the danger from separatists to return to their high school on the first day of the new academic term.
---
Five students are missing after gunmen attacked a high school in an English-speaking part of Cameroon, severely injuring the principal.
The attackers targeted a school in Bafut, a town near Bamenda – the capital of the secessionist North-West region – on the first day of the new academic year, a witness told AFP news agency.
A source close to the school's administration confirmed the report.
Seven pupils and the school principal were initially reported missing after the attack two days ago. Two youngsters and the headmaster were later released but the principal was seriously injured, the school source said.
Separatist unrest in Cameroon's two minority English-speaking regions – North-West and South-West – has left scores dead and displaced about 200,000 people since late 2016.
Years of resentment at perceived discrimination at the hands of Cameroon's majority French speakers have led to almost daily acts of violence and retribution, triggering an army crackdown.
A total of 109 members of the police and security forces have been killed, according to government figures.
The separatists, who say the education system marginalises anglophone pupils, have decreed a boycott of schools in the areas they lay claim to.
Some secessionists said on social media that they could not guarantee the security of children who returned to school in defiance of the boycott.
A witness told AFP that school turnout was low in Bamenda on the first day back.
School principals are frequently targeted by armed men identified as secessionists. At the start of the 2017 school year, several schools were burnt in the anglophone zone.
English speakers count for about a fifth of the West African country's population of 22 million people.
Safe Schools Declaration
Cameroon is among 80 countries have signed the Safe Schools Declaration – a commitment to keep students, teachers and their schools free from the fear of violence and occupation during armed conflict.
Theirworld and others have been campaigning for schools to be safe places for children to learn and be with their peers. While the majority of the 15 current members of the Security Council have signed the Safe Schools Declaration, only two of the five permanent members have done so.
France and the United Kingdom have shown the way by endorsing the declaration and we are calling on China, Russia and the United States to follow their lead
---
More news
Theirworld initiative helps to deliver $30m of computers to Ukrainian children
Theirworld initiative helps to deliver $30m of computers to Ukrainian children
Theirworld's mission to give children in crises a safe place to learn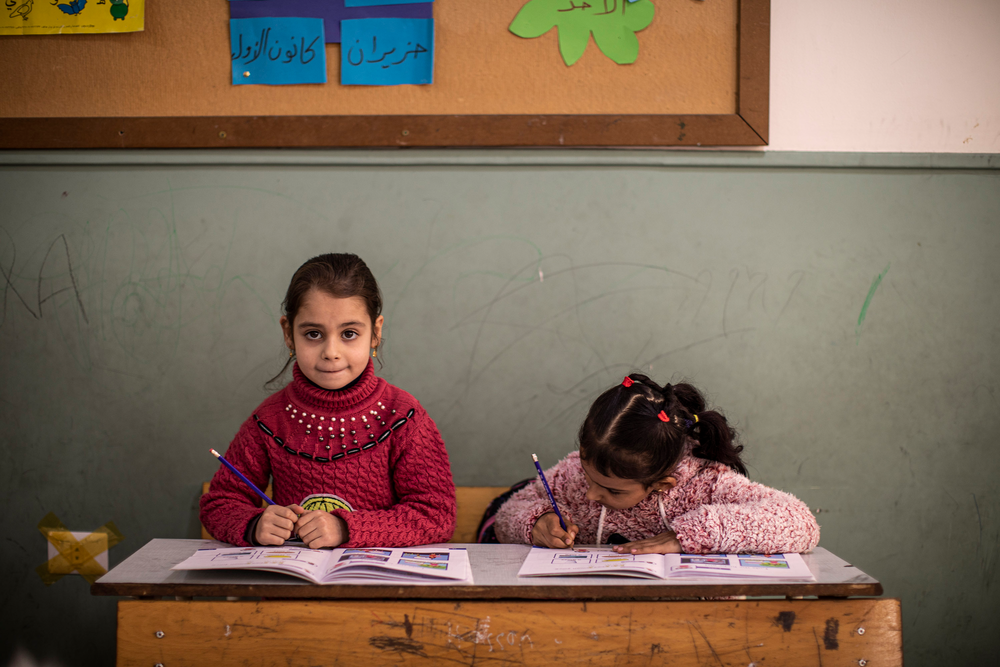 Theirworld's mission to give children in crises a safe place to learn