"Many may never return to the classroom. Many could fall into child labour, early marriage and sexual exploitation"
Children read the Koran during a memorial ceremony for the victims of the Peshawar attack
The inhuman attack that shocked Pakistan on December 16, 2014 left Miss Hafsa in agony.
She had taught for years at the Army Public School in Peshawar and was getting ready for the new year when the attack occurred, taking away her 132 students.  
Some of her students' innocent questions have further intensified Miss Hafsa's grief. They keep asking her: "Are we going to study this year ma'am?" and "What about our school?"
Almost a year later and she still can't find peace. With a heavy heart she says: "Children are eager to learn and they want to move away from this fear but 70% of students in each school have suffered and no one has come up with psychological support for these kids yet. Not even temporary ones and this worries me to no end."
Miss Hafsa's worries are definitely not hers alone. Terrorism has affected hundreds of schools in our country and thousands of students have the same questions on their mind.
There are thousands of parents and teachers who share Miss Hafsa's worries. 
It is a fact that we have seen an increasing number of terrorist attacks on educational institutions from 2004 to 2013, as reported by the Global Terrorism Database.
Though the extent of damage is still being assessed, the report indicates that terrorism has severely damaged a huge proportion of school facilities in Pakistan.
In this context, children might not take going to school as normal activity. Having witnessed so much violence around them, they might be anxious about it. They might not feel safe.
Thus it's very important to create an environment for them without any fear and make them feel that school is a safe space so they can recover from the fear of terror.
Psychiatrists say children are the most affected by the aftershocks and need extra attention and medical care. Children often experience high rates of depression and stress symptoms following an attack.
Children make up 33.3% of Pakistan's population. At least 70% has been affected by terrorist attacks psychologically and the number is increasing.  
It is vital that Pakistan's children go back to school. Besides fulfilling the psychological needs, records show that out-of-school children are at great risk of violence and child abuse, and are more inclined to joining extremist groups and other life-threatening activities.
Many may never return to the classroom. Many could fall into child labour, early marriage and sexual exploitation.
It is time to think about rebuilding our schools. Rebuilding takes time but until then at least let us find some alternative solution where children could find a safe place for them to learn and enjoy their childhood.
Let's work together so that no terrorist shakes our children's joy. Let's rebuild our schools. Rebuilding schools mean rebuilding our children's dream.
---
More news
Theirworld initiative helps to deliver $30m of computers to Ukrainian children
Theirworld initiative helps to deliver $30m of computers to Ukrainian children
Theirworld's mission to give children in crises a safe place to learn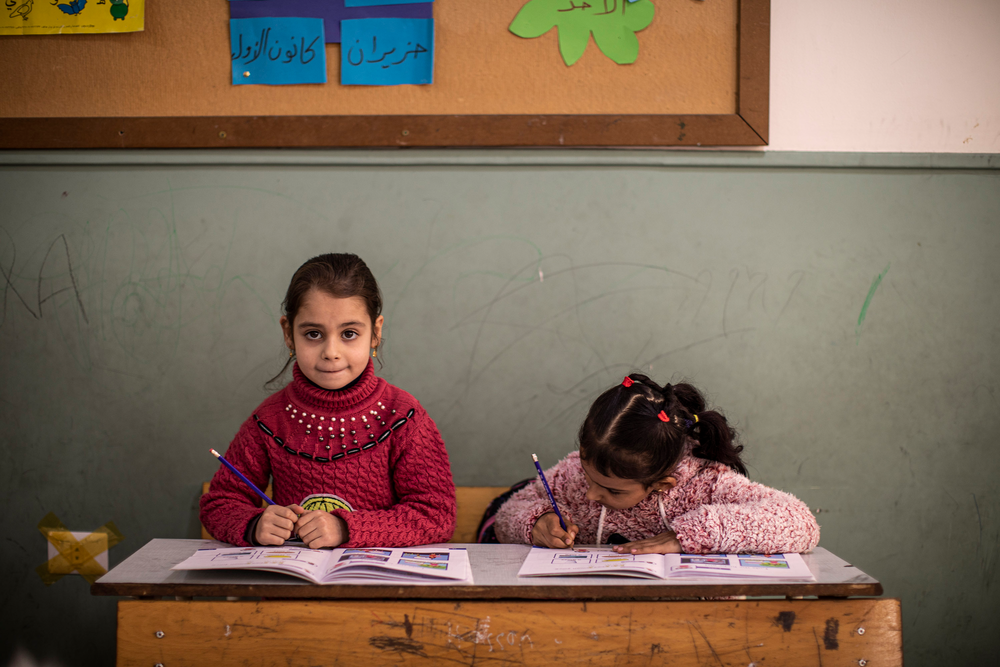 Theirworld's mission to give children in crises a safe place to learn