Suicide bombers target school housing refugees in Cameroon
Nigerian children at a school for refugees in Minawao, Cameroon
Two suicide bombers killed four people and injured 12 others in an attack at a school in northern Cameroon today.
Officials said the school was housing Nigerian refugees who had fled into the neighbouring country to escape from Boko Haram. It is not known if children were among the wounded.
Mayor Seiny Boukar Lamine told the Reuters news agency that four people and the two suicide bombers had died in the attack. 
"The double attack occurred in the public school in the town of Kerawa," another public official said.
The BBC reported a resident of Kerawa as saying the bombers were both females and that one had succeeded in detonating her explosives on the premises.
The second suicide bomber blew herself up as vigilantes were attempting to stop her before she reached her target. the resident said.
The attack comes a day after at least 13 people were killed by three suicide bombers in the Nigerian town of Chibok – where 276 schoolgirls were kidnapped by Boko Haram in 2014.
Thirty others were injured – 21 of them critically – as the town in Borno state was packed with traders from nearby villagers who were at the weekly market.
Health worker Dazzban Buba told Agence France-Press the first attack was at a checkpoint where people entering Chibok are searched. He said the attacker was believed to be a young boy but that could not be verified.
Another attack on a market in north Cameroon three days ago killed 32 people and wounded 66.
More than one million children are missing out on education because of Boko Haram violence in Nigeria, Cameroon, Chad and Niger, according to the United Nations children's agency UNICEF, which said more than 2000 schools have been closed.
Attacks on education across the world have been increasing in recent years. Students, teachers and school buildings were attacked in more than 70 countries between 2009 and 2012 – by armed groups, state soldiers and criminal gangs.
To counteract this, more than 50 countries have now signed the Safe Schools Declaration. It commits them to protect education from attack and to use the Guidelines for Protecting Schools and Universities from Military Use during Armed Conflict.
---
More news
Theirworld initiative helps to deliver $30m of computers to Ukrainian children
Theirworld initiative helps to deliver $30m of computers to Ukrainian children
Theirworld's mission to give children in crises a safe place to learn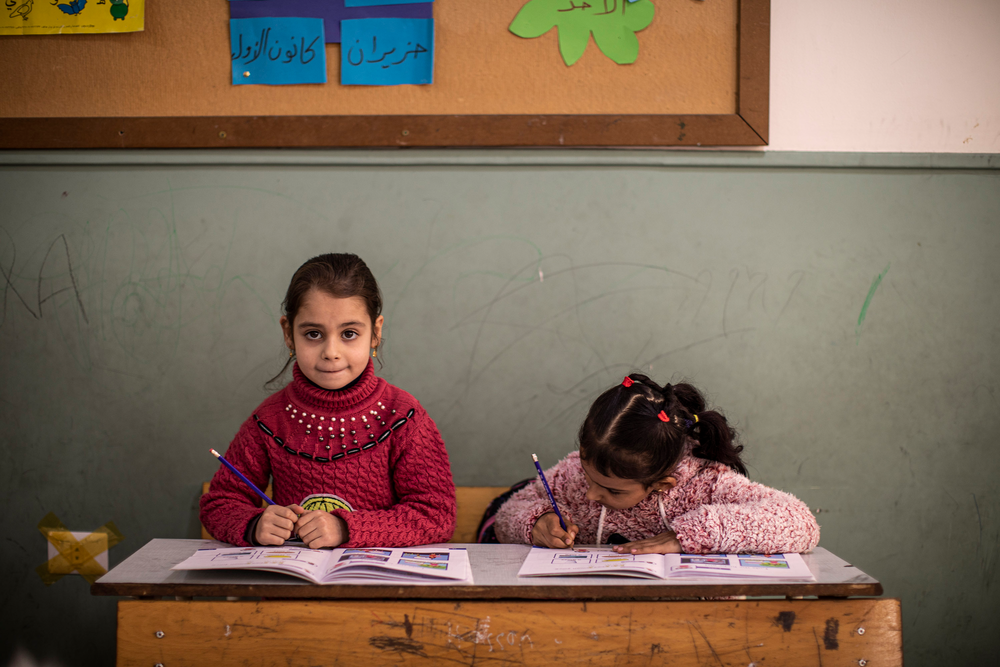 Theirworld's mission to give children in crises a safe place to learn