Syria's Young Talent: the reading fan who dreams of being a writer
Children in conflicts, Education in emergencies
Without education, the potential of hundreds of thousands of talented young Syrian children risks being lost. That's why we're calling on the international community to ensure one million refugee children secure an education this year in Lebanon, Jordan and Turkey.
A World at School launched the Hope for Syria's Young Talent petition ahead of a crucial international Syria pledging conference in London on February 4. World leaders will meet to secure the $750 million needed to fund all the school places for refugee children.
Hope for Syria's Young Talent shows there is a generation of young people who will not be able to fulfil their potential if they denied an education.
The talented children found for this campaign were discovered by Sonbola, an education initiative working to provide quality education and interactive learning for Syrian refugee children in Lebanon while investing in empowering and developing teaching skills of Syrian professionals. Visit Sonbola's Facebook page.
In this series of articles, Beirut-based writer and photographer Tabitha Ross talks to some of those talented girls and boys about their hopes and dreams. You can read more about Syria's Young Talent here.
Here we meet Daham Mohammed Nawasara, 15.
I'm from Damascus, from Hajal al Aswad. I've been in Lebanon two years.
I was out of school for nine months, then I got a place. But it wasn't an official school and it cost money, so when more places opened in the Lebanese public schools I quit that one and started at the school I go to now.
We came to Lebanon in October 2013. I couldn't go to school right away because there weren't any places.
I was helping my dad in construction work but I had an accident and fell on my head and I was in the emergency room for six days. We had to pay $2000 and the United Nations paid the same amount for the treatment.
I used to wake up in the morning, to go to work and come home late very tired. I started to forget everything I'd learned in school before. When I did get back to school it was even hard to read.
On my first day back I felt so happy to be spending time working and learning. We have a reading competition which is very good. We have to read books and summarise them. 
I'm a fast reader. The main challenge for me was how to summarise the books. I have to read two books a week but it's not hard for me. 
They're stories, novels, also non-fiction. The first book was a story from the Koran.
Why do I love reading? Firstly to improve and develop my knowledge. I learn many new things through reading.
Secondly because when I'm reading I'm totally taken by the book, I don't notice anything going on around me and I can't stop.
My love of reading helps me a lot in my studies. When I first went back to school it was a bit hard to get back into learning and studying again but because I loved reading it carried me along. 
And now when we have to read in class I have no problems. I can read quickly and understand. And now I can analyse and summarise what I've read well too.
My dream is to become a writer or an author of a very famous book. I like writing stories, true stories about my life or fictional ones about imaginary people, about events that have affected me or set anywhere in the world.
My message is that Syrians have suffered a lot, especially children. We've really struggled to get access to schools, so please help us to get the education we need.
---
More news
Theirworld initiative helps to deliver $30m of computers to Ukrainian children
Theirworld initiative helps to deliver $30m of computers to Ukrainian children
Theirworld's mission to give children in crises a safe place to learn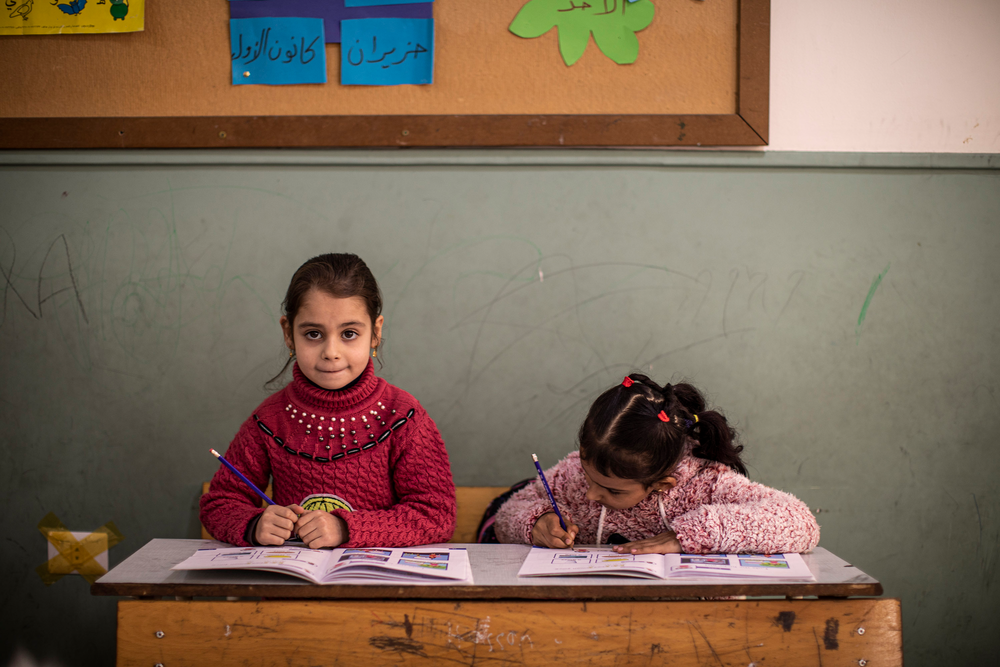 Theirworld's mission to give children in crises a safe place to learn