Children's terror as Aleppo kindergarten is rocked by shelling
Children in conflicts, Education in emergencies, Safe schools, Safe Schools Declaration
---
There are conflicting reports about the circumstances and victims but one thing is certain - schools should never come under attack.
---
Children were injured when shells exploded at or near a kindergarten in the Syrian city of Aleppo, according to reports.
Terrified children hid in the basement at the Al-Wahaa kindergarten after the attack by rebel forces.
But, in the confusion of conflict, reports differ on whether the shells actually hit the kindergarten or landed near it. One Syrian news website said the kindergarten bus was struck and the driver was killed.
Another report said a teacher was dead. All the reports say children were among the wounded.
Fran Equiza, UNICEF Representative in Syria, tweeted that the agency had been told a two-year-old child was fatally injured.
Amidst the conflicting reports, one thing seems certain – that a kindergarten and its children were the victims of an attack. 
That should never happen – every child in the world has the right to an education without fear of violence or attack. 
More than 70 countries have signed the Safe Schools Declaration, a commitment to protect education and stop military use of schools. 
Of the five permanent members of the United Nations Security Council, only one has signed. Theirworld's Safe Schools petition urges Russia, China, the United States and United Kingdom to follow France's leadership.
Reporting on the Aleppo incident, the UK-based Syrian Observatory for Human Rights said shells had fallen near Al-Za'im Hospital and the kindergarten in the area between the neighbourhoods of Al-Khalidiya and Al-Shahba.
"The shells killed one person and injured others. Most of them are children and citizen women," it said.
Al-Masdar news website, which is sympathetic to the Syrian regime, said: "Four missiles rocked al-Zahraa district at about midday – two of which hit Al-Wahaa kindergarten during opening hours.
"The bloody attack killed the bus driver and a teacher, as well as wounding four children. The panic-stricken children spent hours in the basement before being evacuated by security forces."
The ABNA news agency reported police sources as saying the shells killed the bus driver and injured a child.
The attack came just days after Human Rights Watch condemned Syrian and Russian forces for "indiscriminate" attacks on schools and for regarding the lives of children as "utterly disposable".
---
More news
Theirworld initiative helps to deliver $30m of computers to Ukrainian children
Theirworld initiative helps to deliver $30m of computers to Ukrainian children
Theirworld's mission to give children in crises a safe place to learn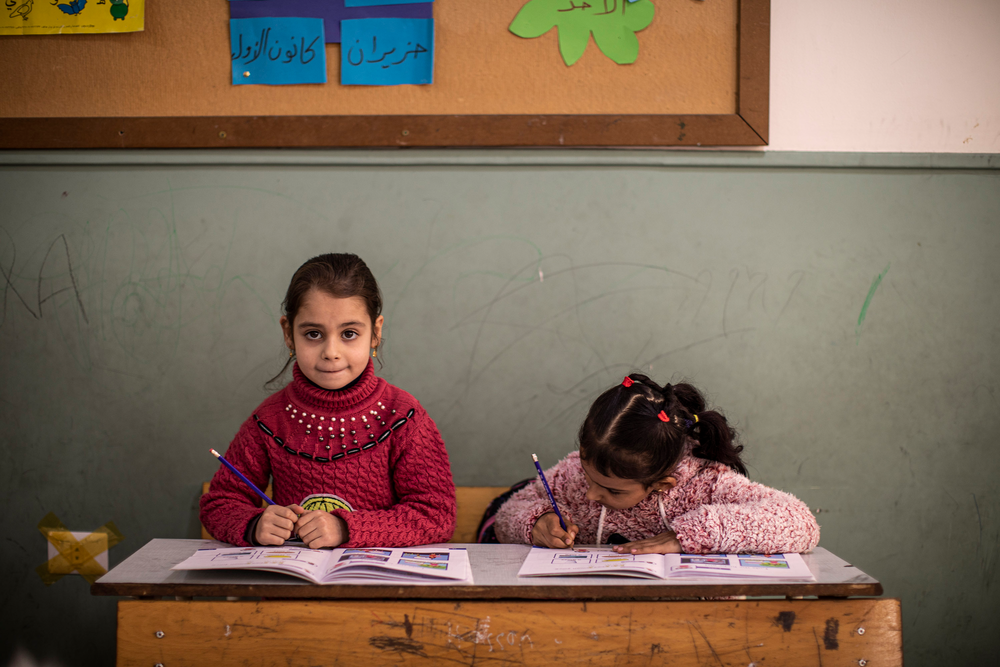 Theirworld's mission to give children in crises a safe place to learn