Terrified children run from Syrian kindergarten after bombing
Children in conflicts, Education Cannot Wait, Education in emergencies, Safe schools, Safe Schools Declaration
---
Video of students fleeing from the attack in Eastern Ghouta was released today - as an aid convoy delivered food to starving children in the same town.
---
Syrian children fled in terror after a kindergarten was reportedly shelled by government forces.
A shocking video showed them running down a smoke-filled street away from their school in the town of Kfar Batna in Eastern Ghouta.
The Ghouta Media Center said there was "panic and fear" as the children poured out of the kindergarten after yesterday's bombing.
The activists released the footage today – as dozens of trucks carried food aid for 40,000 people, including starving children, into Kfar Batna and other parts of the rebel-held area, which has been under siege since 2013. 
The video was authenticated by the Associated Press, according to the Guardian.
Warning: you may find this film distressing
On its Facebook page, the Ghouta Media Center said "a number of students were injured". The Syrian Civil Defence, also known as the White Helmets, reported that two shells fell on the school.
Residents said schools in the area, which is north of Damascus, were closed today for fear of more attacks.
Schools should be places of safety for children. But classrooms and children have been the target of many attacks since the Syrian conflict began more than six years ago. 
Last year 255 children were killed in or near Syrian schools, according to a UNICEF report.
Last November, at least six were killed when a kindergarten was shelled by government forces in the rebel-held town of Hass.
In October last year, 22 children and six teachers died in air strikes that hit a school and the surrounding area in Idlib province.
After the Hass atrocity, Gordon Brown – the UN Special Envoy for Global Education – said attacks on schools were war crimes and called for those responsible to be prosecuted in the International Criminal Court.
Seventy countries have so far signed the Safe Schools Declaration – a public commitment to safeguard education from the effects of armed conflict.
But Syria and Russia – which backs President Assad and has been blamed for many deadly air strikes – are not among those who have signed.
The aid convoy that went into Eastern Ghouta today was a joint UN-Syrian Arab Red Crescent mission and the first relief to reach the area for more than a year.
The 49 trucks were carrying 8000 food parcels and a similar number of bags of flour, medicine, medical supplies and other nutritional materials, said the Red Crescent.
"We entered Eastern Ghouta… we are planning on delivering aid to Kafr Batna and Saqba (districts) today for 40,000," people, said Linda Tom, a spokeswoman for the UN's humanitarian coordination agency OCHA.
Residents have been warning of a mounting hunger crisis for weeks and doctors say they are seeing dozens of malnourished children every day.
---
More news
Theirworld initiative helps to deliver $30m of computers to Ukrainian children
Theirworld initiative helps to deliver $30m of computers to Ukrainian children
Theirworld's mission to give children in crises a safe place to learn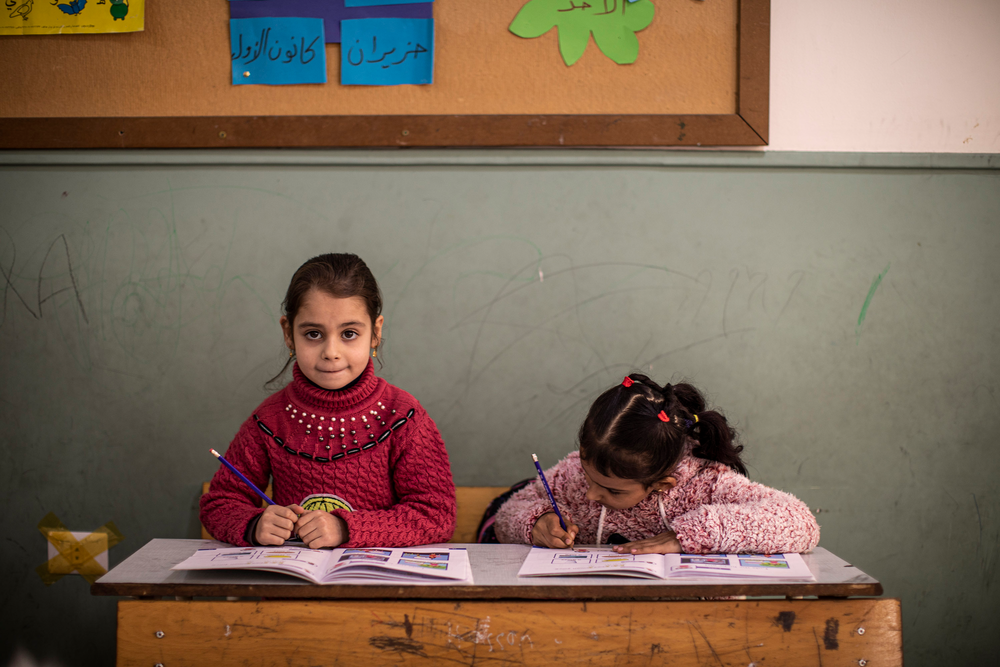 Theirworld's mission to give children in crises a safe place to learn