'Students cry and become scared': surge in Syria shelling shuts down schools
Children in conflicts, Education Cannot Wait, Education in emergencies, Refugees and internally displaced people, Safe schools, Safe Schools Declaration
---
An increase in air strikes and bombings has led to schools suspending classes and left many children too terrified to learn.
---
September was the deadliest month for violence this year in Syria – and education is once again a major casualty.
At least three schools have been attacked in recent days and classes have been suspended at hundreds of schools because of the fighting.
Save the Children said 55 of the 60 schools and learning spaces it supports for 20,000 children in Idlib and rural Aleppo have been shut for days at a time.
"There has been heavy shelling for the last 10 days, which has led to most of the schools closing and stopping their classes because of fear," said Akram, principal of a school in Idlib. 
"There are air strikes and the rocket shelling has been very intense and extreme. The planes have been flying overhead continuously, which has led to the children being absolutely terrified – and the families and teachers as well."
Aya, a teacher in Idlib, said: "There are cases of extreme panic and fright during class when the planes come suddenly. All the students start crying and become scared."
A third of Syria's schools are out of use because they have been bombed, taken over by armed groups or turned into shelters for fleeing families. 
With the war into its seventh year, more than 1.75 million children are out of school inside Syria and another 1.4 million Syrian refugees of school age are in Turkey, Lebanon and Jordan.
Almost 1000 civilians were killed in September, said the Syrian Observatory for Human Rights monitoring group.
"Now the planes are back, there is just terror all the time," Tim Al Siyofi, an activist from the besieged Damascus district of Douma, told the Washington Post.
In Eastern Ghouta, outside Damascus, children and teachers were injured when a school was shelled. It led to all schools in the area being closed.
"Schools close for a few days, then try and reopen, then have to quickly evacuate again," said Sonia Khush, Save the Children's Syria Director.
"Children must be able to learn in safety. Even when they can go to school, they are often too terrified to learn and concentrate."
Many children in Syria are suffering from toxic stress – which can lead to developmental delays and later health problems, including heart disease, diabetes, substance abuse, and depression. 
Last year Theirworld produced a report called Safe Spaces: The urgent need for early childhood development in emergencies and disasters. It said vital physical, socio-emotional and cognitive needs are too often overlooked in humanitarian responses, leaving children and their families farther behind. 
---
More news
Theirworld initiative helps to deliver $30m of computers to Ukrainian children
Theirworld initiative helps to deliver $30m of computers to Ukrainian children
Theirworld's mission to give children in crises a safe place to learn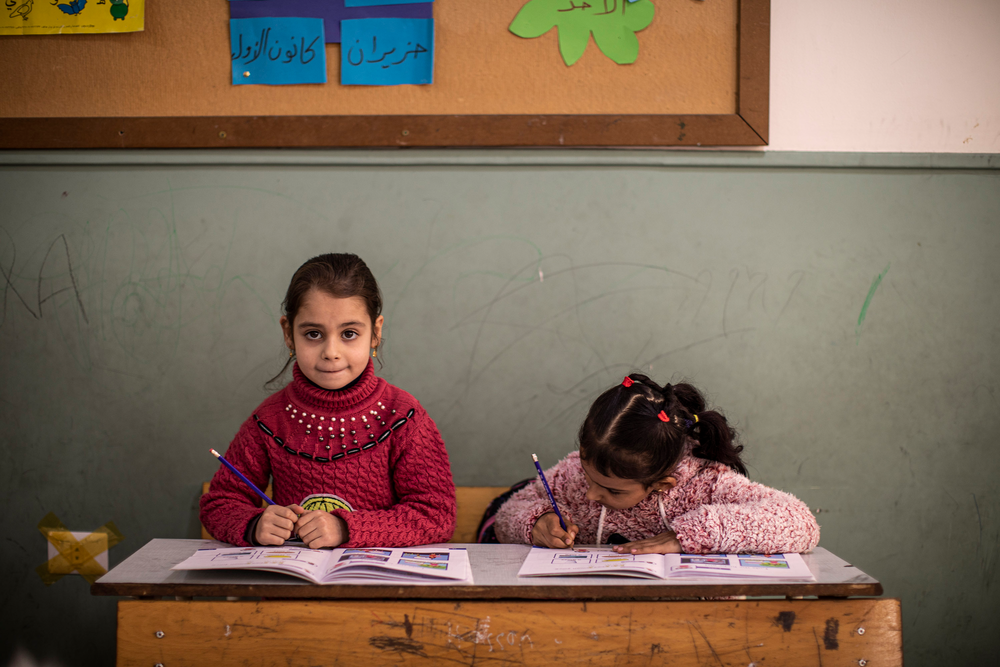 Theirworld's mission to give children in crises a safe place to learn