Syrian children killed as shells land near school in Aleppo
Children in conflicts, Education in emergencies
Children walk Aleppo yesterday after an airstrike
At least four Syrian children were killed today when shells landed near a school in Aleppo, according to reports.
State-run media and the Syrian Observatory for Human Rights, a Britain-based monitor, both reported the attack in the al-Suleimaniya area.
It comes just two days after five children died and others were injured when rockets struck a primary school in the southern city of Daraa.
The government and the Syrian Observatory both said that Daraa attack was carried out by rebels.
Large parts of Aleppo have been reduced to rubble by the fighting, which has killed more than 150 people in the past two days.
#ThursdayThoughts: do ALL you can to keep Syria's children safe.
This is what they're living through, right now.https://t.co/q7CSSZ6OlO pic.twitter.com/N7SuuMQr5p

— Save the Children UK (@savechildrenuk) September 29, 2016
Ammar al Selmo, head of the Civil Defence rescue service in rebel-held eastern Aleppo, said today: "The bombing has been very intense,"
The charity Save The Children warned two weeks that the "ferocious assault" on Aleppo could deprive almost 100,000 school-age children of an education.
It supports 13 schools in the battleground city, including eight underground. But it said even those were not safe for children to attend when schools were due to reopen.
World leaders promised in February to come up with the funding needed to get one million Syrian refugee children into school in neighbouring countries – and to help children within Syria get an education.
There has been progress but not enough. See how you can help to keep up the pressure on the international community to deliver education and hope to Syrian children.
---
More news
Theirworld initiative helps to deliver $30m of computers to Ukrainian children
Theirworld initiative helps to deliver $30m of computers to Ukrainian children
Theirworld's mission to give children in crises a safe place to learn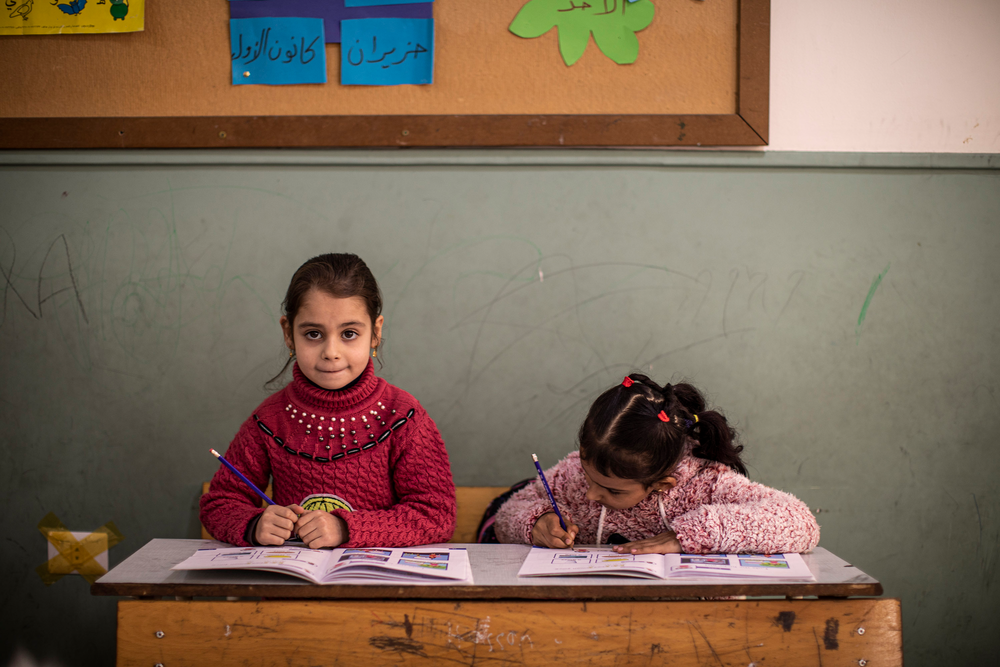 Theirworld's mission to give children in crises a safe place to learn