280,000 Syrian refugees still out of school in Lebanon – and many work to feed their families
Barriers to education, Child labour, Children in conflicts, Double-shift schools, Education Cannot Wait, Education in emergencies, Refugees and internally displaced people, Right to education
---
Despite promises by world leaders to get all Syrian refugees into school, there are still many barriers preventing children in Lebanon from getting an education.
---
The start of a new school year should be an exciting time for children. But not for more than 280,000 of them in Lebanon.
That's how many Syrian refugees are still out of school there. Some haven't had an education for many years – younger ones have never set foot in a classroom.
Despite a promise made by world leaders more than 18 months ago to get every Syrian refugee child into school in neighbouring countries, there are still many obstacles in their way.
In Lebanon, that includes lack of classroom space, the cost of transportation and language barriers.
For many parents, there's a financial dilemma too – send their children to school or send them to work to earn money to help feed the family.
"As the Syria crisis drags through its seventh year, more and more families are forced to send their children to work instead of school," said Kate Norton, Lebanon Country Director for the Norwegian Refugee Council (NRC), which is working to increase enrolment.
She said the education ministry and partners had made great progress in enrolling hundreds of thousands of children in school. 
But Norton added: "In order to get the hundreds of thousands who are still out of school, parents need to be able to cover the basic needs of the family. 
"No parent should ever have to make the terrible choice between sending their children to school or sending them to work."
NRC staff are going into refugee settlements to enrol out-of-school children in public education programmes.
Almost 60% – 286,000 – of the estimated 488,000 Syrian children of school age in Lebanon were not enrolled in public education last school year.
Norton said: "Many children have been out of school for several years due to their displacement and many are facing developmental and emotional issues, making integration within a foreign school system particularly difficult."
The Supporting Syria and the Region conference in London in February 2016 vowed to get every refugee child into school during the 2016-17 academic year at a cost of $1.4 billion annually.
Good progress has been made – but more than 500,000 children are still out of school in Lebanon, Turkey and Jordan.
Theirworld's #YouPromised campaign has been pressing for the pledge to be kept and for more transparency from the international community around the funding processes.
Theirworld has worked in Lebanon to expand access to education for Syrian refugees for the past three years.
Our research, advocacy and campaigning has included pilot projects to demonstrate how small-scale investment in key areas can significantly improve access to education and learning outcomes for vulnerable Lebanese and Syrian refugee children.
---
More news
Theirworld initiative helps to deliver $30m of computers to Ukrainian children
Theirworld initiative helps to deliver $30m of computers to Ukrainian children
Theirworld's mission to give children in crises a safe place to learn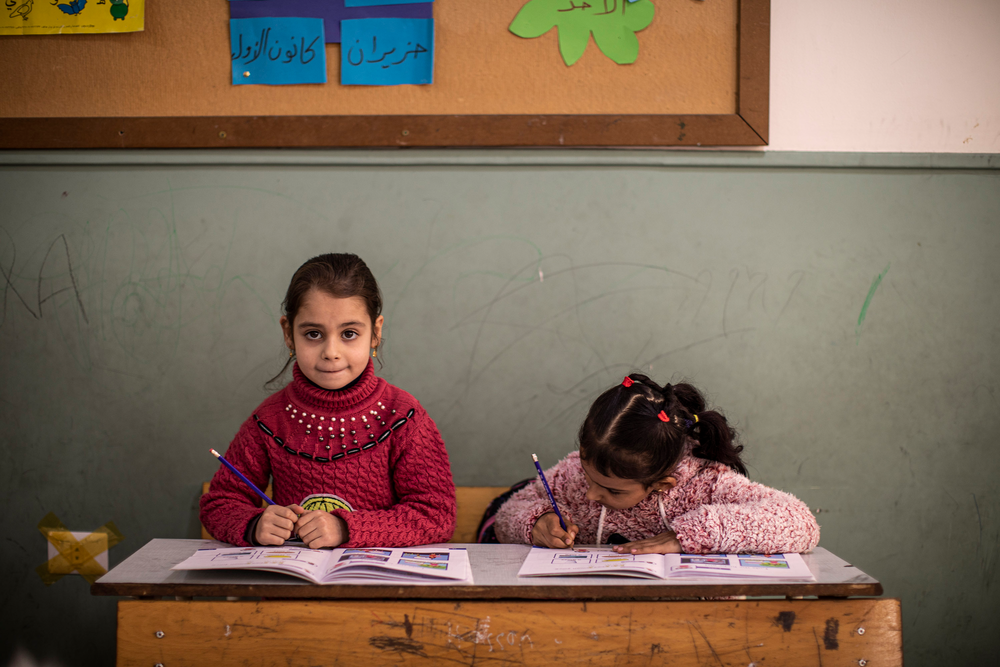 Theirworld's mission to give children in crises a safe place to learn