Syrian refugee girls will not 'be left behind' pledges UNESCO chief
The head of UNESCO says Syrian children – and particularly girls – should not be "left behind" in efforts to provide quality schooling for refugees.
Duyring a vist to Jordan, Irina Bokova praised the work being done by teachers to welcome displaced children from war-torn Syria.
The UNESCO director-general went to Zainab Bint El Rasoul public girls' school in Ramthan near the Syrian border on March 19. A UNESCO project is helping Syrian refugee girls cope with moving away from their homes, schools and friends.
She said "no Syrian child should be left behind" and added:"This is particularly true for girls because they are most vulnerable.
"Quality education keeps girls in schools, fights poverty and carries hugely positive benefits for families and communities and I want to assure that we will continue to support you."
UNESCO has been working with governments and the European Union to help Syrian children continue their schooling alongside Jordanian boys and girls.
With the Syrian conflict now in its fourth year, a recent UNICEF report revealed 5.5 million Syrian children are paying the price for war – double the number from a year ago.
More than one million are now refugees and two million are in need of psychological support or treatment.
---
More news
Theirworld initiative helps to deliver $30m of computers to Ukrainian children
Theirworld initiative helps to deliver $30m of computers to Ukrainian children
Theirworld's mission to give children in crises a safe place to learn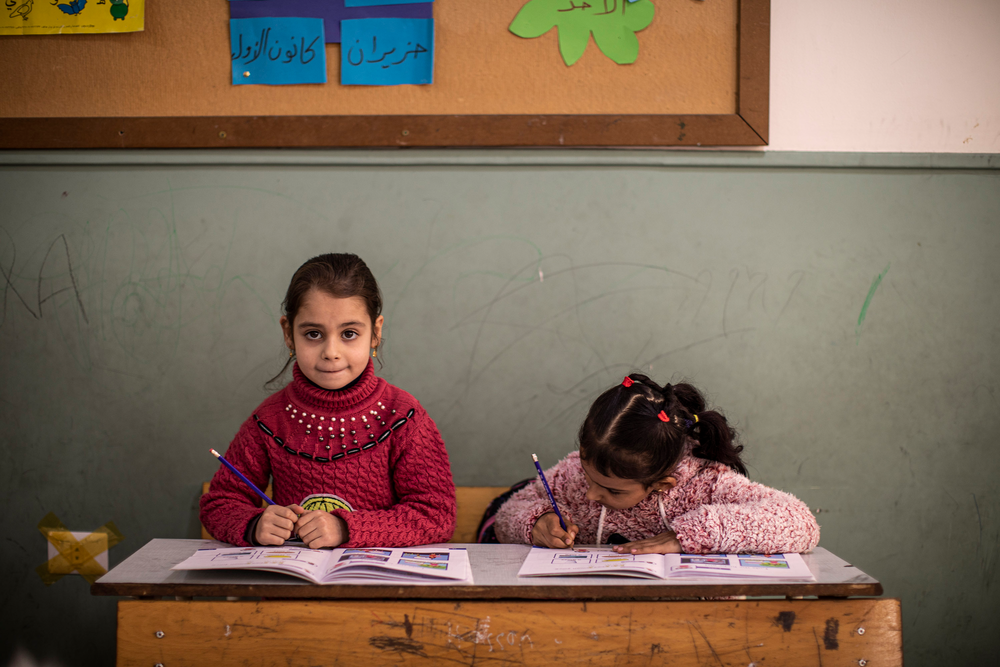 Theirworld's mission to give children in crises a safe place to learn