Girls' education is key to ending conflict, teacher tells TEDx event at refugee camp
Children in conflicts, Education in emergencies, Girls' education, Refugees and internally displaced people, Teachers and learning
---
Mary Maker - who was a refugee herself - gave a passionate speech to an audience watching at Kakuma camp in Kenya and online.
---
A refugee-turned-teacher told a worldwide audience she wants to inspire young people who are going through the same experience.
Mary Maker – who fled from the South Sudan conflict – was one of the speakers at the first ever TEDx event to be held in a refugee camp.
Maker now teaches at Kakuma camp in Kenya, which hosts people from 13 countries. The event was held there two days ago in the playground at Vision Secondary School and livestreamed online.
The 22-year-old said: "My students come from war-torn countries. They are so different to each other – but they have one thing in common. They fled their homes to stay alive."
Maker told of her own struggles escaping from conflict and in trying to get education as a girl.
"Educating a girl creates equal and stable societies," she said. "And educating refugees will be the hope of rebuilding their countries."
Talking about the children and youth in the camp, she said: "Seeing me as their teacher, who is almost their peer, will actually encourage them to move on, to push on, to see that life is not about the camp. Life is something more ahead and that's what I want them to believe."
The United Nations' refugee agency (UNHCR) said the event was held to spotlight the plight of refugees and challenge negative perceptions and stereotypes. 
UNHCR's Melissa Fleming introduced Mary Makers and told the audience: "I have never met anyone more passionate about education. 
"More than that, she believes girls should be in the classroom – and never walking down the aisle until they are ready."
The TEDx event at Kauma, which has 185,000 residents, also featured refugees who became poets, film-makers and models. All shared their stories of how they persevered to change their lives. They included activist Riya William Yuyada, athlete Pur Biel, Congolese film maker Amina Rwino and Sudanese poet Emi Mahmoud.
Somali American Halima Aden, an international fashion model, was born in Kakuma camp and lived there for seven years.
Aden, 20, said: "I want you to remember that although the children here are refugees, they are children.
"They deserve every opportunity to flourish, to hope, to dream, to be successful," she added. "My story began here in Kakuma refugee camp, a place of hope." 
---
More news
Skills for the future give young people the best chance of success
Skills for the future give young people the best chance of success
Take the test and discover how our Schools Hub helps students grasp the global education crisis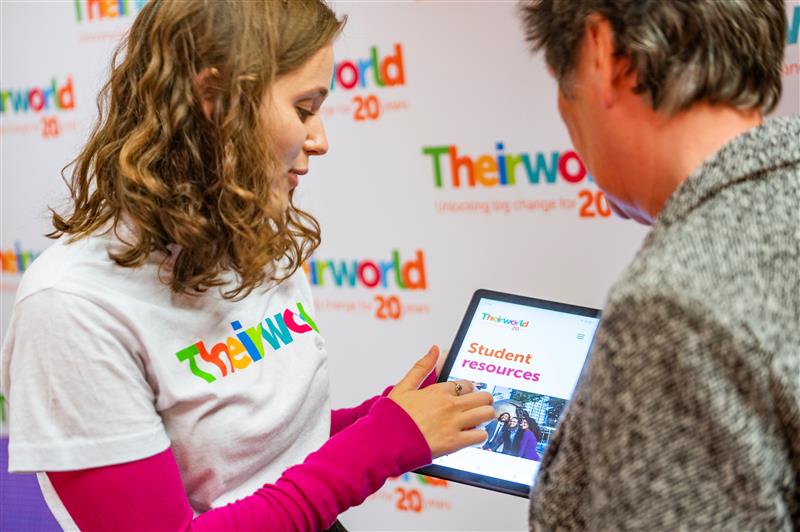 Take the test and discover how our Schools Hub helps students grasp the global education crisis