Theirworld celebrates children and the people who help them reach their potential
Children in conflicts, Coronavirus and education, Education in emergencies, Refugees and internally displaced people
---
It's World Children's Day tomorrow  – a time to celebrate the rights of children around the world.
---
This year, Theirworld is celebrating not only children, but the people who help them to grow and reach their potential. 
In a new video, we meet Yola Ibrahim, a teacher at the Mtein School in Lebanon who, thanks to a Theirworld project, was able to teach her pupils remotely when Covid-19 forced schools to shut.  
"With Covid-19 we faced a crisis. We were required to teach online but we had no idea how," she says.
Yola is one of several teachers at the school who were taught how to move her lessons online by Theirworld's local partner, DOT Lebanon.  
Among them was Yola's pupil Majd el-Halabi. His mother Jihan, like millions of parents around the world, feared that her son's education would suffer after Covid-19 forced schools to shut.   
But thanks to Theirworld's support, which continues today, Majd is thriving and doing well at school.  
"It's not my job to just teach the basic things. It is important for the child to feel I am connecting with them," says Yola. "This is the most important message for a teacher: you need to communicate with children with love." 
Parents also received training sessions on how to support their children at home and hundreds of devices were delivered to pupils to learn remotely. 
Theirworld's Tech Hub programme in Lebanon is funded by the players of People's Postcode Lottery.  
For almost a decade, Theirworld has been supporting children in Lebanon, including many refugees from Syria who were forced to flee their homes because of the civil war.  
We helped launch the ground-breaking double-shift system that allowed Syrian students to use Lebanese schools after Lebanese children had gone home in the early afternoon. We presented a plan to the United Nations General Assembly and the approach was taken up by the Lebanese government. The system is still in operation today, helping more than 300,000 refugees in Lebanon to receive an education.
---
More news
Theirworld initiative helps to deliver $30m of computers to Ukrainian children
Theirworld initiative helps to deliver $30m of computers to Ukrainian children
Theirworld's mission to give children in crises a safe place to learn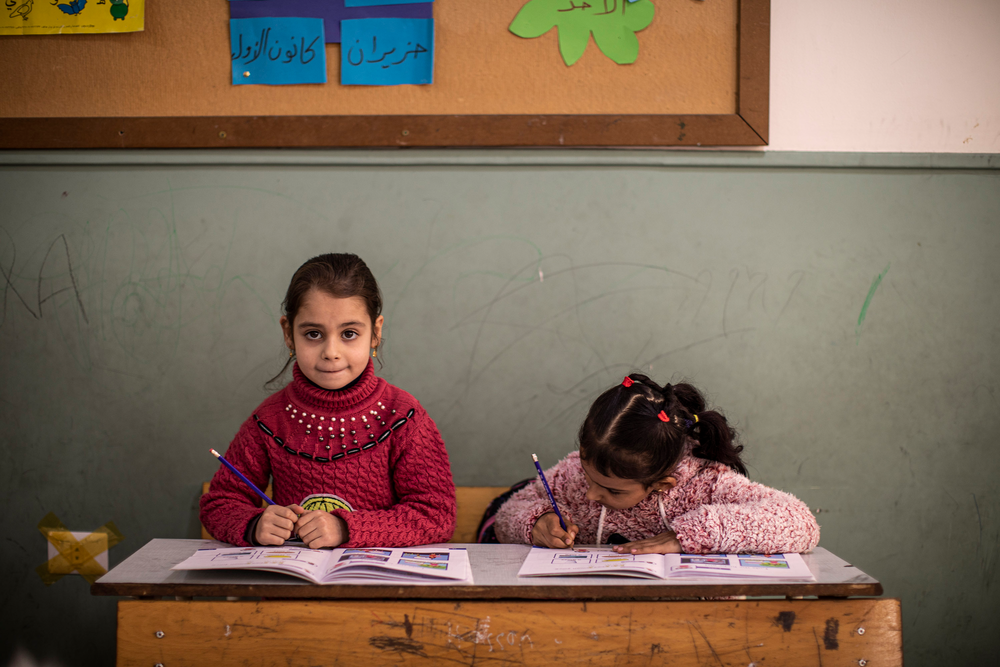 Theirworld's mission to give children in crises a safe place to learn