Theirworld partners with global company Omnicom to promote education for all
Barriers to education, Discrimination of marginalised children, Education Cannot Wait, Education funding, Education in emergencies, Girls' education, Right to education, Sustainable Development Goals, Teachers and learning, Theirworld
---
We will work with the marketing and communications firm for three years to tackle the challenge of getting every girl and boy into school.
---
Theirworld is to partner with the global marketing and communications company Omnicom to help deliver the promise of education for every child in the world.
We will work with Omnicom for three years to tackle the challenge of getting every girl and boy into school by 2030 – a target agreed by world leaders as part of the Sustainable Development Goals (SDGs).
The company, whose branded networks and numerous specialist firms work in more than 100 countries, is part of the Common Ground Initiative. Launched a year ago, it sees the world's six biggest communications businesses working together to support the SDGs. 
Omnicom has been supporting global and local education programmes while managing several projects with its newest partners to deliver on the promise of SDG 4: "Inclusive and quality education for all." 
"We are committed to using the creativity, innovation and power of our people and agencies across the globe to help the United Nations achieve the SDGs," says John Wren, President and CEO of Omnicom Group. 
"Given our long history supporting educational initiatives, we are honoured to be able to extend our support to two outstanding non-profits, Theirworld and Girl Effect, who share a similar mission – education for all."
Theirworld uses research, pilot projects and campaigning to create global change and bring better health and education to children. 
We are at the forefront of testing and shaping new ideas to help give the most vulnerable children around the world a brighter future and the best possible start in life.  
"A partnership with Omnicom gives a huge boost to the global movement to get every girl and boy in school," says Sarah Brown, President of Theirworld.
"The engagement of such a vibrant network of clients, offices, staff and agencies worldwide has the potential to help transform how world leaders and communities all around the world prioritise the education of children, whoever they are and wherever they are born."  
Omnicom will be discussing its partnership with Theirworld as part of a CEO Panel session at the Cannes Lions International Festival of Creativity in France tomorrow.
Omnicom's branded networks and numerous speciality firms provide advertising, strategic media planning and buying, digital and interactive marketing, direct and promotional marketing, public relations and other communications services to more than 5000 clients.
Girl Effect uses social media, mobile technology and girl-centred community engagement to give girls the information and inspiration they need to seek out and demand services that will help them to lead better, more fulfilled, lives. 
---
More news
Skills for the future give young people the best chance of success
Skills for the future give young people the best chance of success
Take the test and discover how our Schools Hub helps students grasp the global education crisis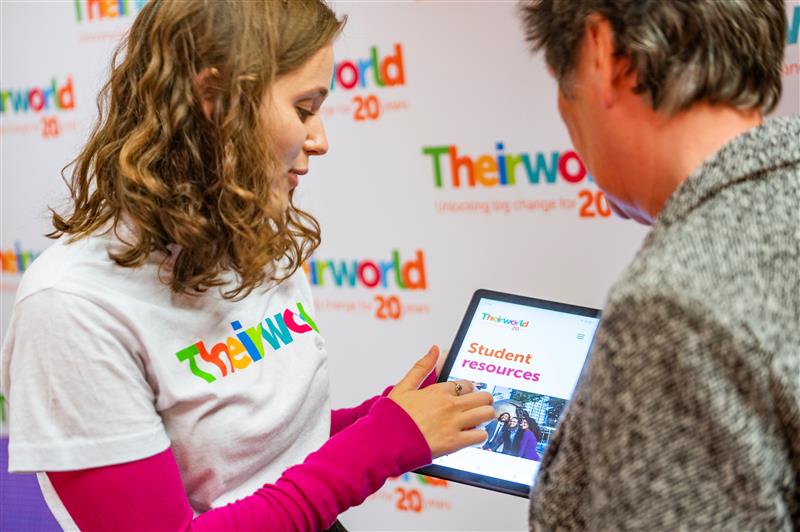 Take the test and discover how our Schools Hub helps students grasp the global education crisis