Thousands of children affected after schools in Yemen are bombed
Children in conflicts, Education in emergencies
Thousands of children in Yemen have had their education disrupted by air strikes that have targeted schools, according to Amnesty International.
The human rights organisation said the attacks by the Saudi-led coalition were in breach of international humanitarian law and would have long-term effects for the students affected.
"Schools are central to civilian life – they are meant to offer a safe space for children," said Lama Fakih, Senior Crisis Advisor at Amnesty International who recently returned from Yemen.
"Yemen's young school pupils are being forced to pay the price for these attacks. On top of enduring a bitter conflict, they face longer-term upheaval and disruption to their education – a potentially lifelong burden that they will be forced to shoulder."
The group's briefing – "Our kids are bombed": Schools under attack in Yemen – investigated five air strikes on schools between August and October.
While students were not inside the schools during the attacks, they caused serious damage or destruction which will have long-term consequences for students. Five civilians were killed and at least 14 injured, including four children.
At least 34% of children in Yemen – about 1.8 million – have not been to school since the air strikes first began in March, according to the United Nations children's agency UNICEF.
The Yemeni Ministry of Education said more than 1000 schools are out of operation – 254 completely destroyed, 608 partially damaged and 421 being used as shelters for people internally displaced by the conflict.
Amnesty International said the damage has severely disrupted the schooling of 6500 children in Hajjah, Hodeidah and Sana'a governorates. It said there was no evidence of the schools being used for military purposes.
Among the children interviewed for the briefing was a 12-year-old from a school in Mansouriya destroyed by an airstrike in August. She said: "Right now we are living in fear and in terror.
"Today I saw the plane and I was very afraid and terrified. The sound today was loud but the feeling I had was like that of all of the girls at school today, of course we are afraid."
Students, teachers and school buildings have been attacked in more than 70 countries in recent years – by armed groups, state soldiers and criminal gangs.
To counteract this, more than 50 countries have now signed the Safe Schools Declaration. It commits them to protect education from attack and to use the Guidelines for Protecting Schools and Universities from Military Use during Armed Conflict.
Schools and temporary learning spaces provide safe and secure environments for children to be with each other and begin to cope with the trauma of living through an emergency.
Find out what's being done to help education in emergencies
Amnesty International said countries including the United States and United Kingdom should suspend the sale of weapons to the Saudi-led coalition – which intervened earlier this year against Houthi rebels who had toppled the government. UN-sponsored peace talks are starting tomorrow in Switzerland.
Senior figures in the UK's ruling Conservative party have criticised the selling of arms and backing for Saudi Arabia's position on Yemen – where $600 million of British taxpayers' money has gone to aid.
Andrew Mitchell, former Secretary of State for International Development, said today: "Britain's humanitarian and foreign policy are pursuing different ends." 
---
More news
Theirworld initiative helps to deliver $30m of computers to Ukrainian children
Theirworld initiative helps to deliver $30m of computers to Ukrainian children
Theirworld's mission to give children in crises a safe place to learn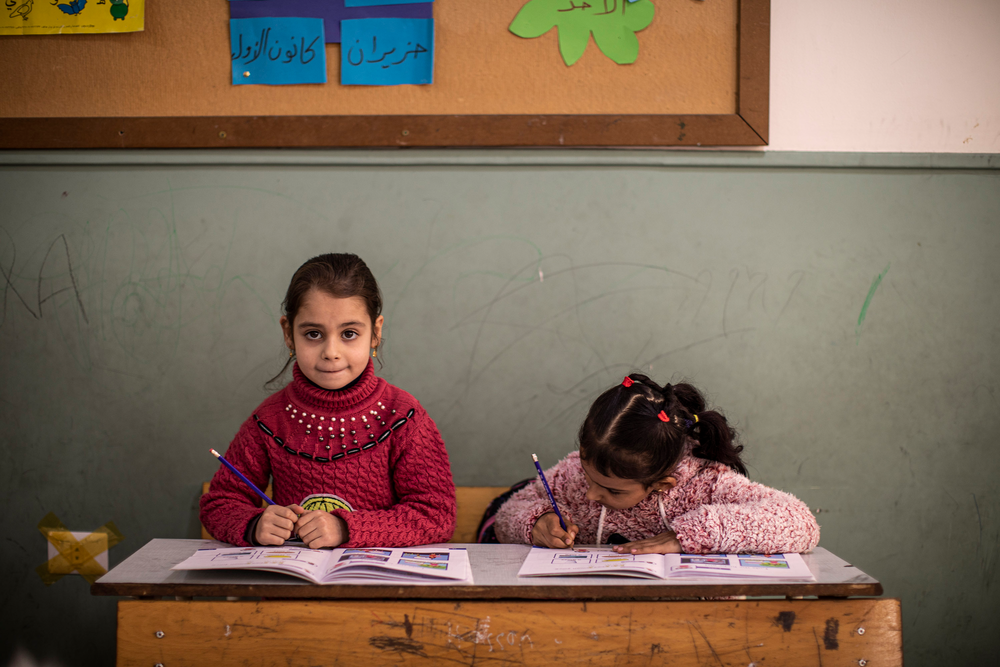 Theirworld's mission to give children in crises a safe place to learn