Refugee families in Turkey start to receive education in emergencies payments
Children in conflicts, Double-shift schools, Education Cannot Wait, Education in emergencies, Refugees and internally displaced people, Right to education
Cash transfers are given to families whose children attend classes regularly - as part of a programme to help 230,000 refugees into school.
---
The first payments have been made under a plan to help 230,000 refugee children into school in Turkey by the end of this year.
The families of 56,000 children have started to receive money from the European Union's biggest humanitarian programme for education in emergencies. 
Cash transfers are given every two months to refugee families whose children regularly attend school.
At a ceremony to mark the project's first payments, Christos Stylianides – EU Commissioner for Humanitarian Aid and Crisis Management – said: "Refugee children have survived events that are unimaginable to most of us.
"That's why investing in education is crucial and is a priority for the European Union. We want to help these children regain a sense of normality and give them opportunities for the future."
Turkey is home to more than 2.9 million Syrian refugees – 1.3 million of them children. Almost 500,000 refugee children are in state schools and temporary education centres (TECs) but another 370,000 are not getting an education.
Theirworld has been campaigning for world leaders to keep their promise that every Syrian refugee child in Turkey, Lebanon and Jordan would be in education during the 2016-17 school year.
The Conditional Cash Transfer for Education (CCTE) project receives $41 million in EU funding through the EU Facility for Refugees in Turkey.
The project operates in partnership with UNICEF and its local partner, the Turkish Red Crescent.
---
More news
Theirworld initiative helps to deliver $30m of computers to Ukrainian children
Theirworld initiative helps to deliver $30m of computers to Ukrainian children
Theirworld's mission to give children in crises a safe place to learn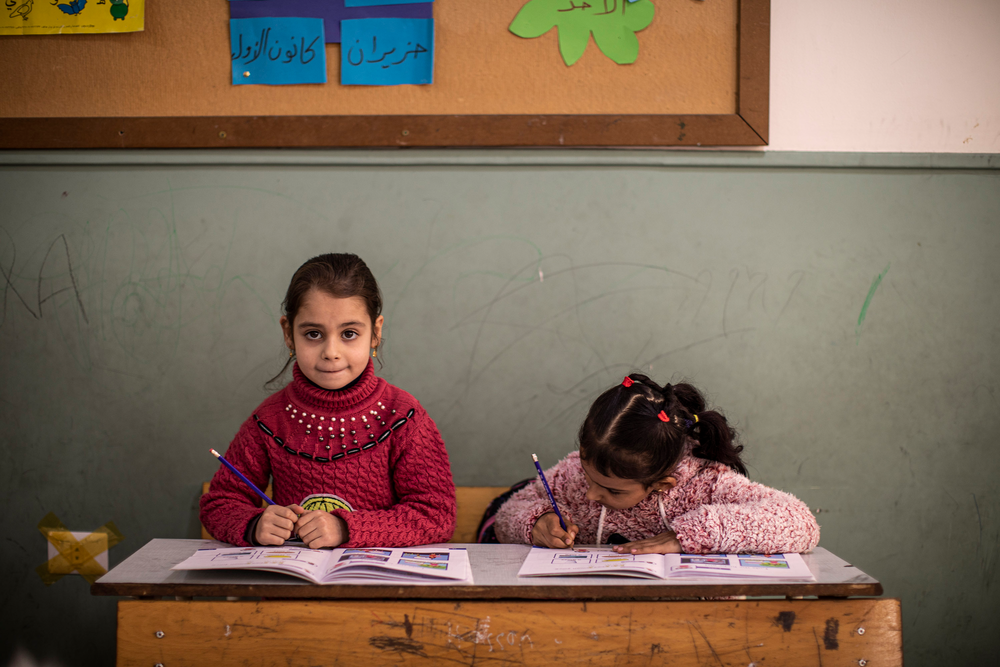 Theirworld's mission to give children in crises a safe place to learn