Two children among five killed in air strike near school in Yemen
Children in conflicts, Education in emergencies
---
The head teacher and two other staff were also victims of the attack, according to sources - the latest in a series of attacks on or close to schools in the country.
---
An air strike by the Saudi-led coalition near a primary school in rebel-held northern Yemen today killed five people including two children, medical and military sources said.
The headmaster and two other staff members were among those killed in the air raid in the district of Nihm, northeast of the capital Sanaa, which also left 13 wounded, the sources said.
A medical source at Kuwait Hospital in Sanaa confirmed the casualty toll.
A government military official said the area at the school was hit by two missiles by mistake, accusing the Shiite Huthi rebels of keeping armoured vehicles nearby.
Yemen and education
How the conflict in Yemen has affected children and schooling
More than 1600 schools in Yemen are unfit for use because they are damaged or being used as shelters or for military purposes.
Two million children in the country are out of school.
Since the conflict escalated in March 2015, the UN has verified that 1210 children – some as young as eight – have been recruited to fight.
The rebels' saba.ye news website said eight people had been killed and 15 wounded.
Human rights groups have repeatedly criticised the coalition over the civilian death toll from the bombing campaign it launched in March 2015.
In August, an air strike on a Koranic school in Saada province, a rebel stronghold in the far north, killed 10 children and wounded 28 other people, prompting a UN call for a swift investigation.
But a probe commissioned by the coalition claimed that the closest targets hit by warplanes were six miles away from the school.
Amnesty International and Human Rights Watch have called on Washington, London and Paris to stop their deliveries of bombs and other weapons to Riyadh because of concerns over civilian casualties.
More than 7000 people have been killed in Yemen since the coalition launched its intervention, many of them civilians killed in its air strikes.
Washington has scaled back its logistics and intelligence support for the coalition's air war because of concerns about its targeting.
© 1994-2017 Agence France-Presse
---
More news
Theirworld initiative helps to deliver $30m of computers to Ukrainian children
Theirworld initiative helps to deliver $30m of computers to Ukrainian children
Theirworld's mission to give children in crises a safe place to learn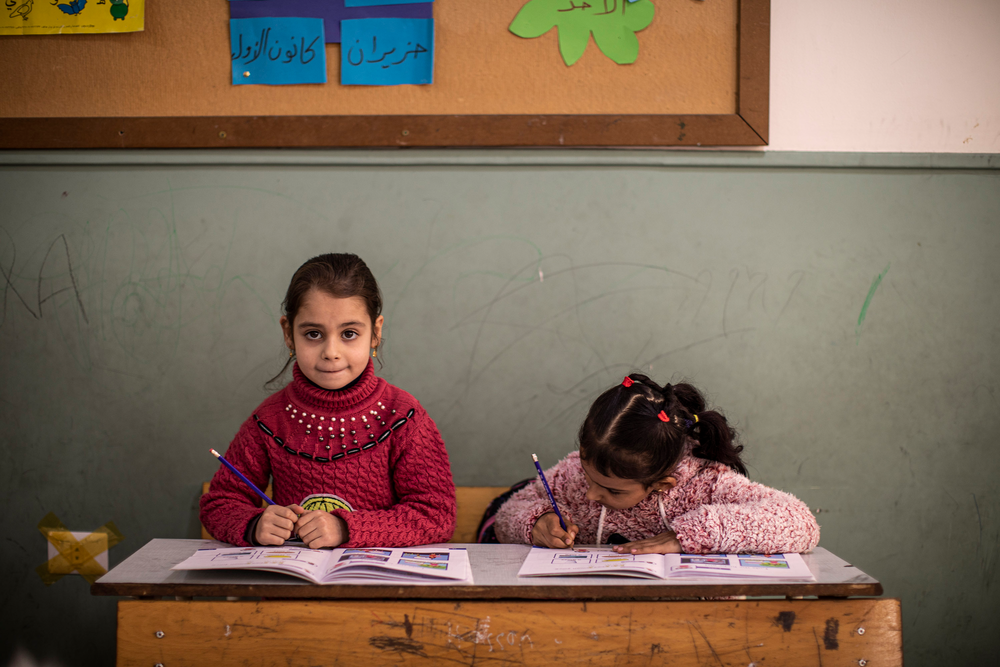 Theirworld's mission to give children in crises a safe place to learn