UK's largest teachers' union launches gender equality challenge
Girls' education, Teachers and learning
The largest teacher union in the UK hosted a major conference in London this week on the theme of empowering women and girls to achieve equality in education. A World at School was present on the day and led a seminar on Gender Equality and Education in the Millennium Development Goals alongside UNESCO and the international charity VSO.
The NASWUT conference brought together over 100 teachers, local coucils, international organisations and young people to explore how we can go beyond acheiving gender parity – which ensures that education systems are offering girls and boys the same opportunities, but only in numbers. NASWUT used the conference to launch its Gender Equality Challenge – an initiative that will highlight and praise the work of schools in the UK that are actively promoting gender equality among their pupils and workforce.
Chris Keates, General Secretary of the NASUWT, spoke of this new initiative:
"The NASUWT's Gender Equality Challenge will identify beacons of good practice and give schools the opportunity to be publicly recognised for their efforts on gender quality so they can act as an inspiration for other schools.
"We will be challenging politicians and political parties to make their commitments to the NASUWT Gender Equality Challenge by making clear what they will be doing to address the challenges of gender equality through their education, social and economic policies."
A World at School also took the opportunity to launch a new platform on its website dedicated to teachers. aworldatschool.org/teachers offers exciting tools to teachers and educators who are looking to become leaders in the #UpForSchool campaign and make the right education a priority within their classrooms.
The latest #UpForSchool Petition Teacher's Toolkit, available on the teachers' page, has been developed to provide messaging and content around which teachers can prepare class plans and create calls to action for their students. A World at School presented these calls to actions to the educators and young people present at the NASUWT conference and the reaction was unanimous – let's take these ideas to the classroom!
#UpForSchool Calls to Action for Teachers and Educators
1. COLLECT
1,000 signatures for the #UpForSchool petition.
2. CHALLENGE
your students to collect 1,000 signatures each as a class project.
3. EDUCATE
your students about the global education crisis by dedicating a lesson to explore the challenges to education.
4. SHARE
the #UpForSchool Petition, Toolkit, Video, Images and much more with your students and colleagues. 
---
More news
Skills for the future give young people the best chance of success
Skills for the future give young people the best chance of success
Take the test and discover how our Schools Hub helps students grasp the global education crisis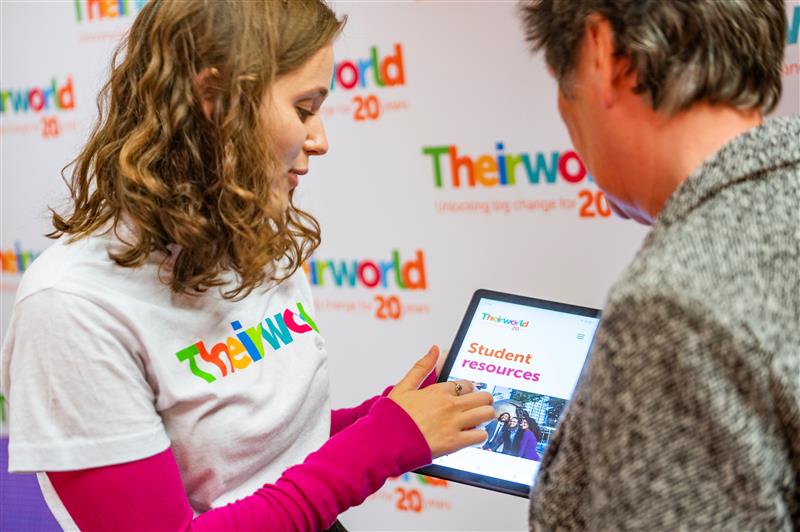 Take the test and discover how our Schools Hub helps students grasp the global education crisis